Fusion of Senses - Petawawa Rotary Fundraising Event - Cancelled
October 16th, 2021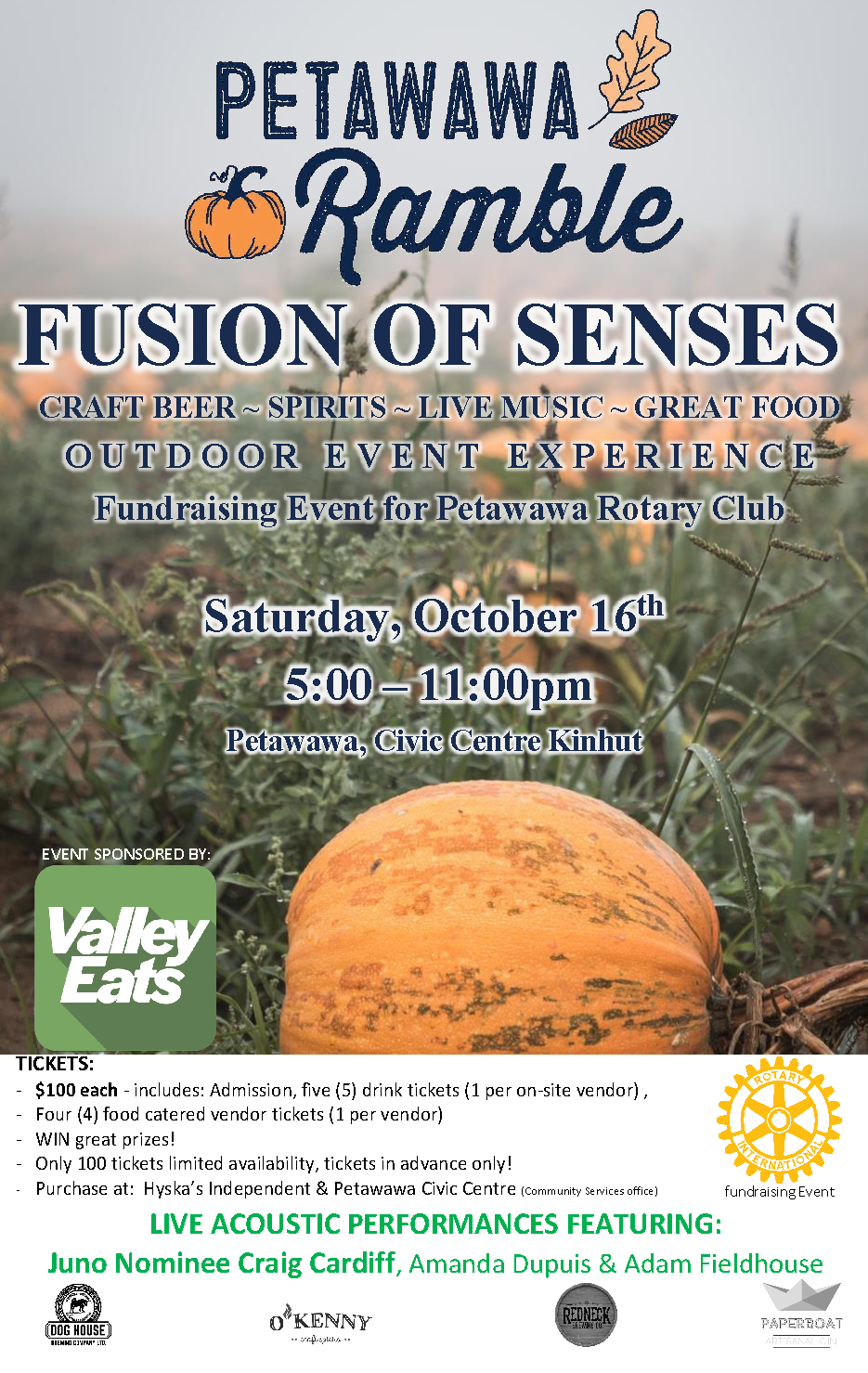 Unfortunately, due to lack of advanced ticket sales, Rotary has cancelled this event. The expense associated with putting on a fundraiser must balance the hard costs and unfortunawetely with a limited 100 person event limit and a lack of ticket sales they simply can not proceed. Everyone who has purchased a ticket will be notified by Rotary to obtain a refund.
Fusion of Senses is an outdoor adult musical event experience, part of the Petawawa Ramble festivities. This event provides an opportunity to savour and sample local brews and spirits paired with savoury, tasty bites. A variety of live acoustic entertainment, under a canopy of stars, complete this enchanting autumn event.

Limited participant event, five beverage and four food tickets along with take away glasswear is included in the $100 ticket price. Tickets must be purchased in advance and are available through the Community Services Office or at Hyska's YIG. Purchase your ticket today!
Sponsored by Valley Eats - Fundraising Event for the Petawawa Rotary Club