Farm to Trail - Petawawa Ramble - Sunday, October 15th
October 15th, 2023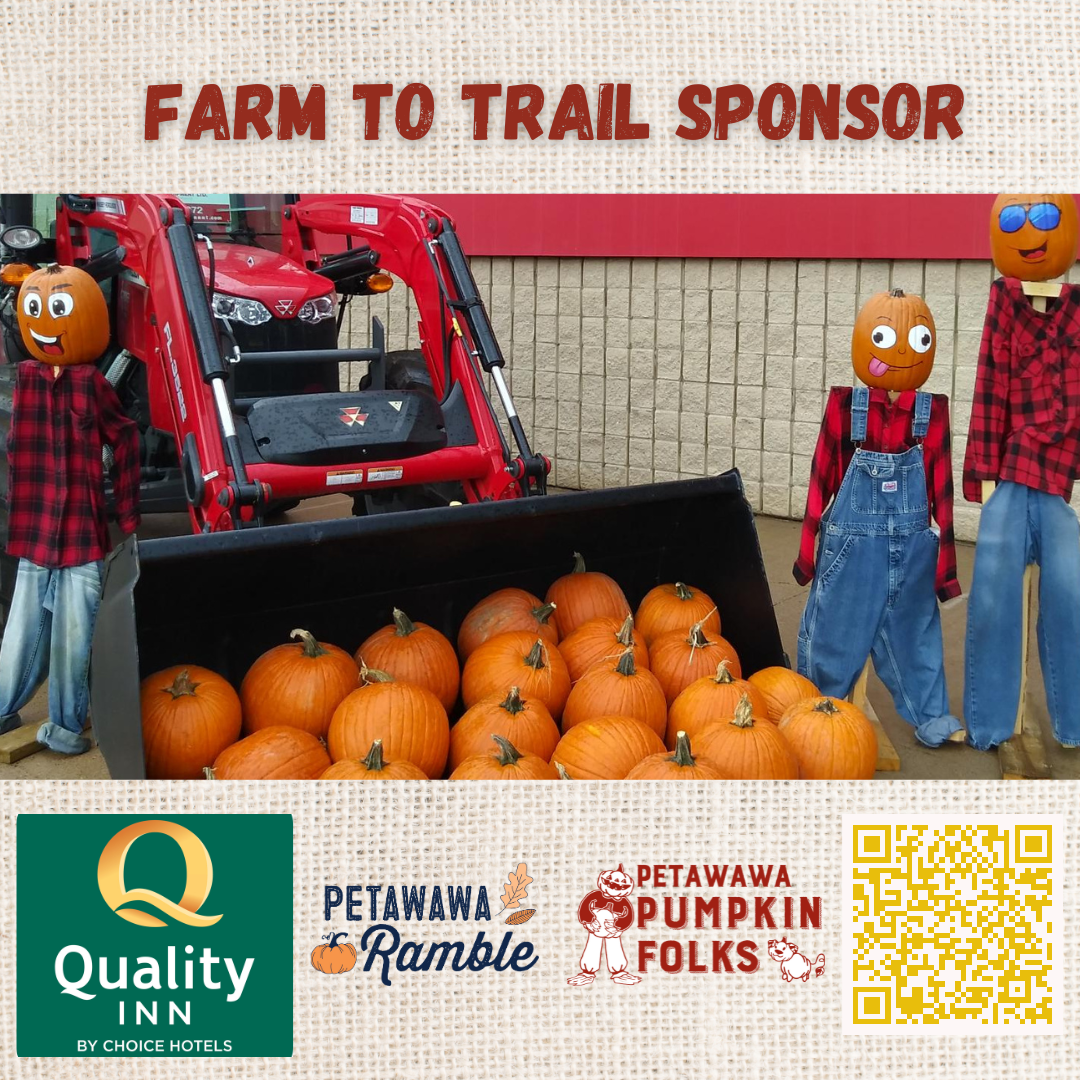 A brand new event to the Petawawa Ramble that celebrates our food producers and brings you their products to taste sample and savour in an engaging and fun interactive walk experience along the Algonquin Trail.
When: Sunday, October 15th
Where: starts at the Quality Inn and Suites Petawawa and goes to the Petawawa River Bridge and back
Time: 11 am - 3 pm
What: You purchase a sample book that entitles you to samples from all the vendors. There are 12 vendors with food or beverage products that you will enjoy or take home. You also receive a commemorative plate from Bumpy Roads Studios.
Cost: $50
Purchase Your Trail Coupons: Farm To Trail Tickets, Sun, 15 Oct 2023 at 11:00 AM | Eventbrite
Along the Route: You will also find entertainment - 2 musicians, bouncy elements and a petting farm.