Business Pumpkin Folks Display Contest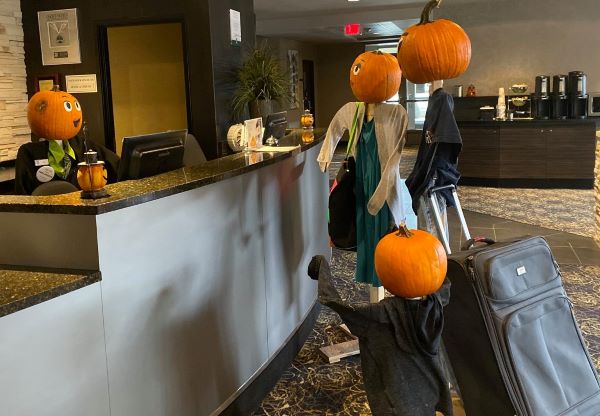 There are so many great ways that your business can get involved in the Petawawa Ramble activities.

Businesses can register to participate in various elements of the 2021 Petawawa Ramble and also be entered to win prizes for the best pumpkin folks displays. Complete this online form to indicate how your business will feature into this edition of the Petawawa Ramble. Register by September 10th.
Options for business or community group participation

Build a Petawawa Pumpkin Folks Display at your business
This will get your business on the print and online map and entered into the public contest to select the best displays in a variety of categories.
Cost for businesses: FREE
Purchase a Display Ad
(only 6 available)
This ad, which we will create, will be on the print map, website and shared through event social channels.
Cost for business: $200 + HST
Have a Petawawa Pumpkin Folks Business Display created for you
(only 10 available)
Some of us might not have the time or the creativity to work on this but still want to participate. We can help! Full set up, harvest display and pumpkin folks, and full removal.
Cost for businesses: $200 + HST
Create a Community Display
This is the perfect option for community groups, not for profit organizations and industry partners. We have some spaces selected, but share with us your thoughts, and we will see how we can work together!
Cost for businesses or groups with commercial locations not in Petawawa: $200 + HST
Cost for community organization and not for profit groups: FREE
Host a workshop, testing, sampling, giveaway contest or other such event at your business
Tell us about what you would like to do and we will see about helping you promote it.
Participate in another way
We are open to suggestions and happy to collaborate.