Business Pumpkin Folks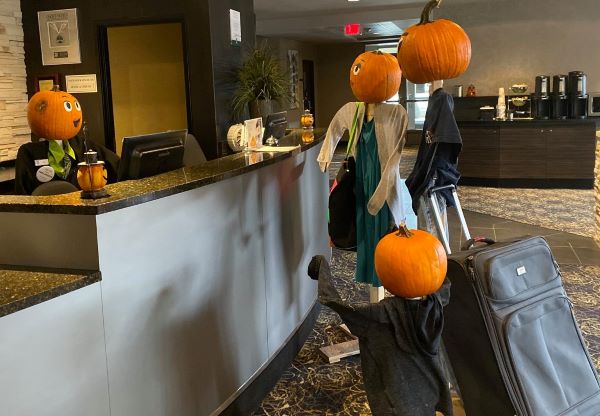 This is the key connective element in the Petawawa Ramble...our Pumpkin Folks displays. The public is invited to take a self-guided exploration of our businesses to savour, sample and experience all the wonderful products and services that our community businesses have to offer. The Pumpkin Folks are the kitsch and our businesses offerings are the substance!

Businesses can register to participate in various elements of the 2020 Petawawa Ramble. Complete an online form or print and return the form available in the files below. Please register by September 4th.

Here's some of the great ways to participate.

Options for business or community group participation

Build a Petawawa Pumpkin Folks Display at your business
This will get your business on the print and online map and entered into the public contest to select the best displays in a variety of categories.
Purchase a Display Ad
This ad will be on the print map, website and shared through event social channels.
Have a Petawawa Pumpkin Folks Business Display created for you


Some of us might not have the time or the creativity to work on this but still want to participate. We can help!

Become a Rambler Sponsor
Donate some gift cards or prizes which we will use as giveaways and feature your business.
Create a Community Display
This is the perfect option for community groups, not for profit organizations and industry partners. We have some spaces selected, but share with us your thoughts, and we will see how we can work together!
Host a workshop, testing, sampling, giveaway contest or other such event at your business
Tell us about what you would like to do and we will see about helping you promote it.
Participate in another way
We are open to suggestions and happy to collaborate.