Ottawa Valley Women's Collective
March 5th, 2022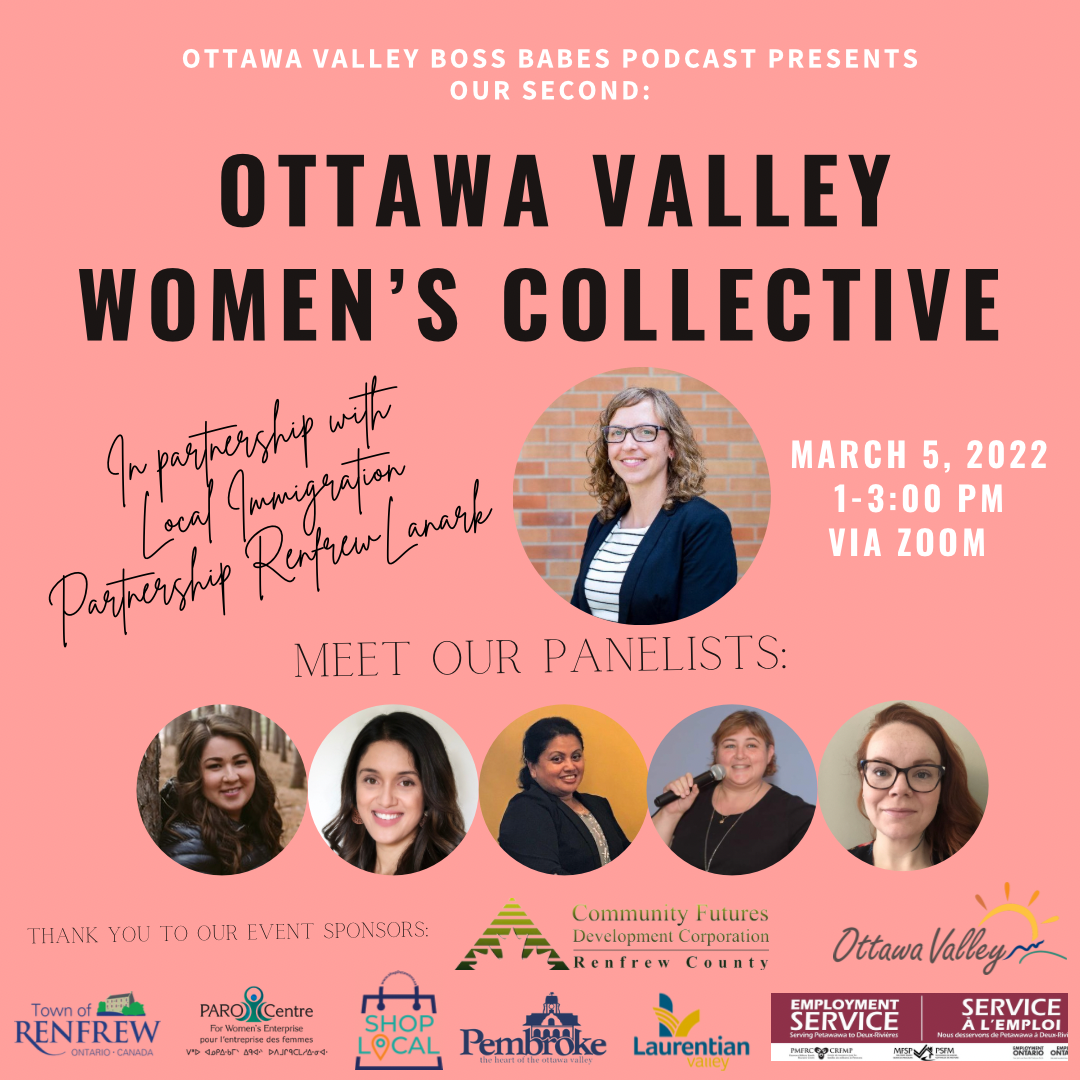 Imagine a gender equal world that is diverse, acceptable, and inclusive. We are moving towards that change but there is still lots of work to be done.
Five women will offer their insights and expertise on how we as a community can positively move towards gender equity in the workplace.
By learning to recognize and choosing to challenge bias, we can create a fairer and more inclusive workplace for everyone.
Saturday, March 5, 2022 1:00 - 3:00 pm via Zoom.
Register to be sent Zoom link.

If you can't join them live then watch afterwards on YouTube, or tune into the audio conversation on the OV Boss Babes podcast!

Last year, the theme was #choosetochallenge. This year, the theme is #breakthebias in honour of International Women's Day 2022.