OV Women In Business Event - Women Who Mean Business
May 6th, 2022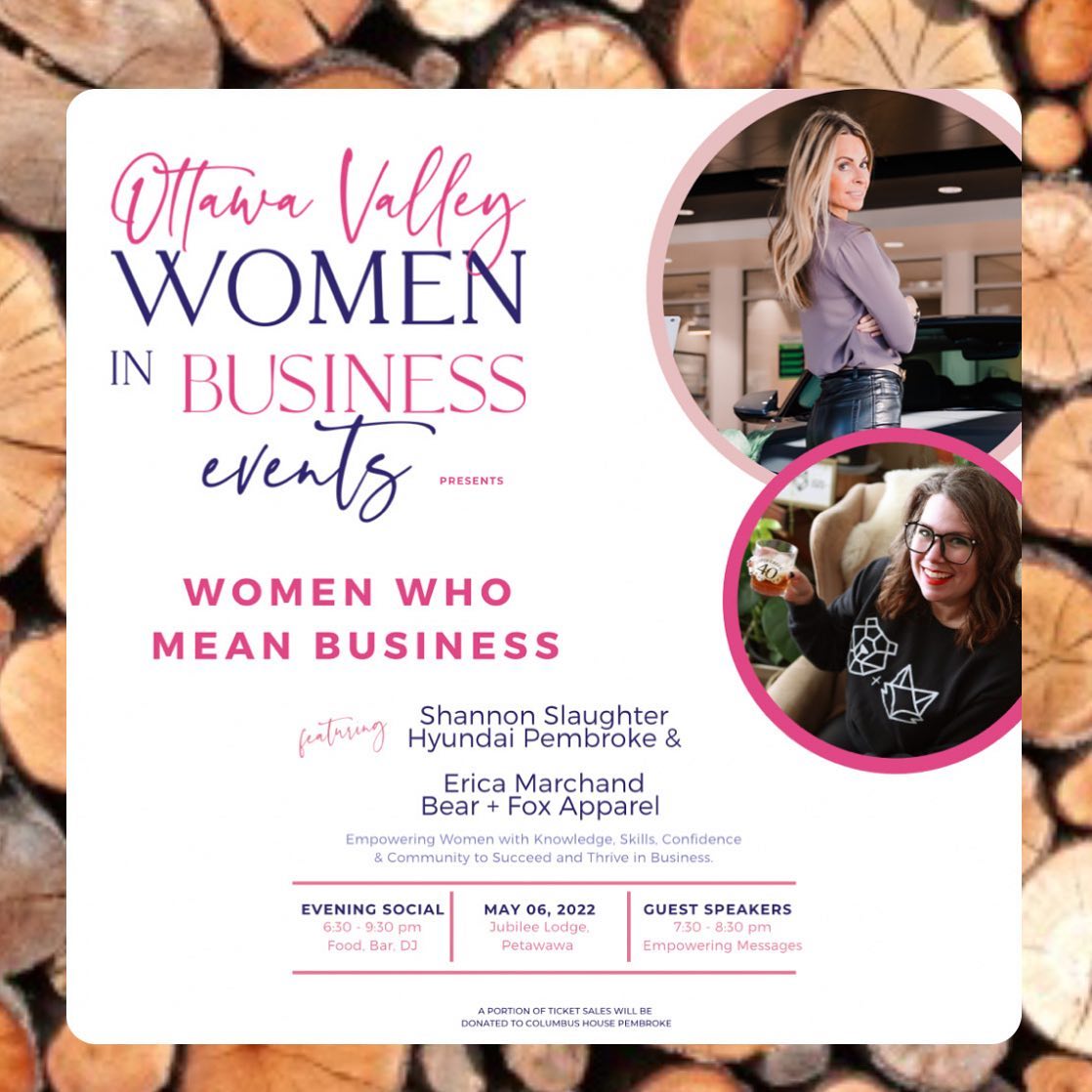 OV Women In Business is bringing yet another amazing social networking opportunity. Open for all female professionals. Come together May 6th from 6:30 - 9:30 pm. Connect, network and collaborate while you enjoy live music, local food and a beverage from the cash bar.
Theme of the social is "Women Who Mean Business," and will include a discussion by Shannon Slaughter of Hyundai Pembroke and Erica Marchand of Bear and Fox Apparel.

This event is also a fundraiser with proceeds from every ticket going towards Columbia House (Pembroke) Inc.!
Tickets available through Eventbrite link
here