Ottawa Valley Virtual Market
March 28th, 2021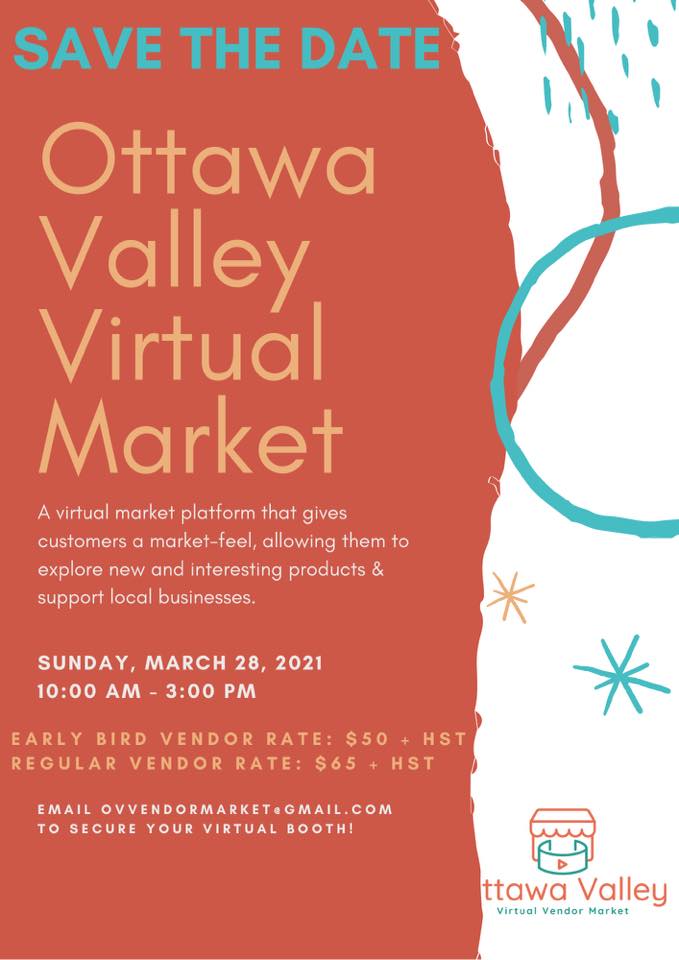 Ottawa Valley Boss Babes Podcast, Natural Glow By Jacklyn and Ottawa Valley Coffee are pleased to present:
Ottawa Valley Virtual Vendor Market, a virtual market platform that gives customers a market-feel, allowing them to explore new and interesting products & support local businesses! Date March 28th 10 am to 3 pm.
Applications are now being accepted for virtual tradeshow and sponsor booths. E-mail ovvendormarket@gmail.com for more information and to secure your spot!
Early bird vendor registration is $50 and regular vendor rate is $65.