Tour De Bonnechere
August 1st, 2021 to August 29th 2021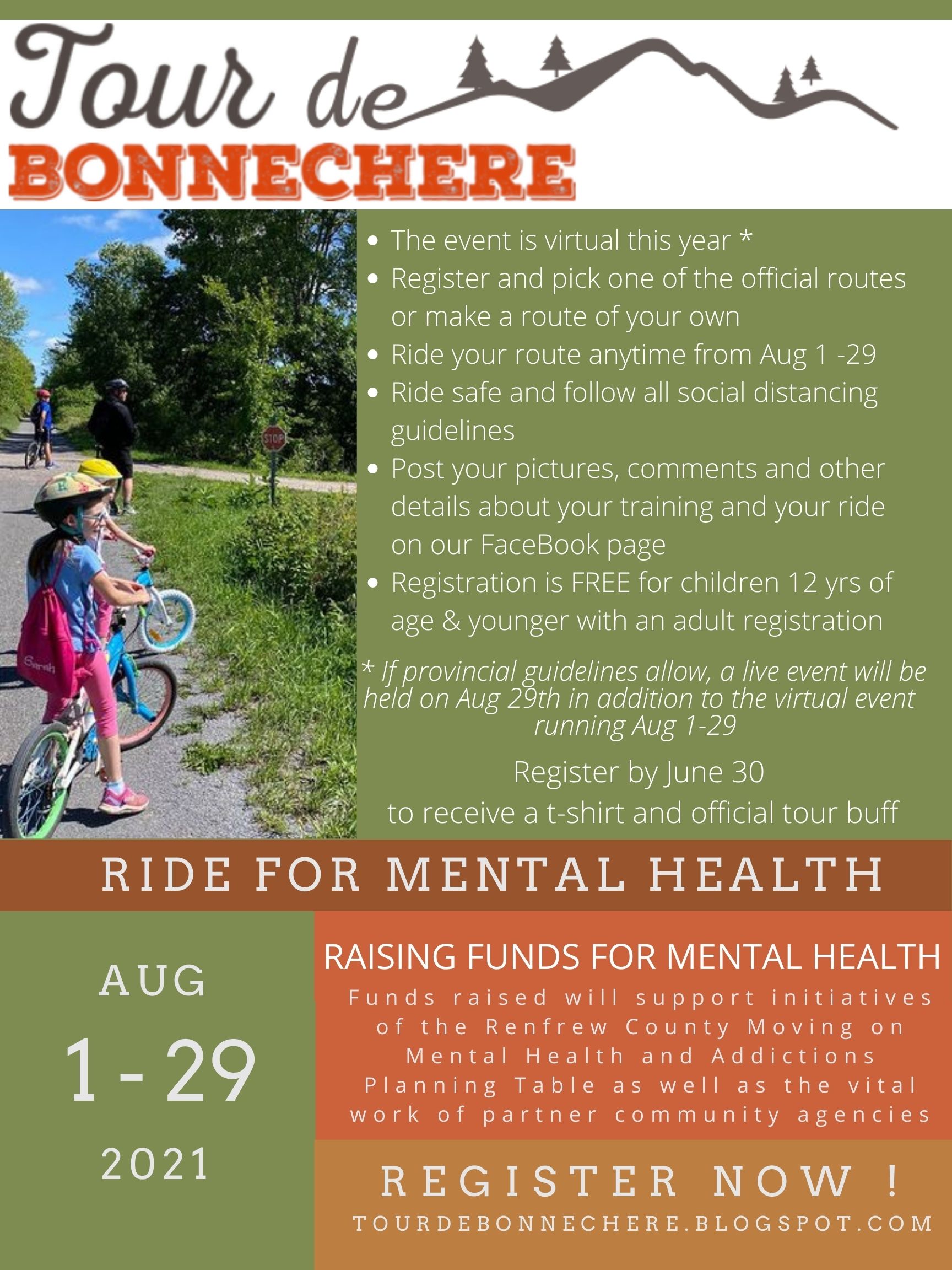 This bike ride event has raised funds for mental health initiatives and community agencies in Renfrew County for the past 10 years. Hop on your bike, get some exercise and fresh air, and support this great cause!
The Tour De Bonnechere will be held virtually this year from August 1st to 29th. However, if provincial guidelines allow, a live event will be held on August 29th in addition to the virtual event running over the course of the month.
This event is a ride to raise funds for mental health. Funds raised will support initiatives of the Renfrew County Moving on Mental Health and Addictions Planning Table as well as the vital work of partner community agencies.
Register at tourdebonnechere.blogspot.com. Resistration is FREE for children 12 years of age and younger with an adult registration. All participants who register by June 30 will receive a t-shirt. Registration closes Aug 29, 2021.
Pick one of the official routes, or make a route of your own.
Ride your route anytime between August 1st and 29th. Please ride safely and follow all social distancing guidelines.
Post your pictures, comments, and other details about your training and your ride on our facebook page
Thank you for your support of the Tour de Bonnechere!