Petawawa Heritage Village Settlers Festival & Artisan Market
August 13th, 2022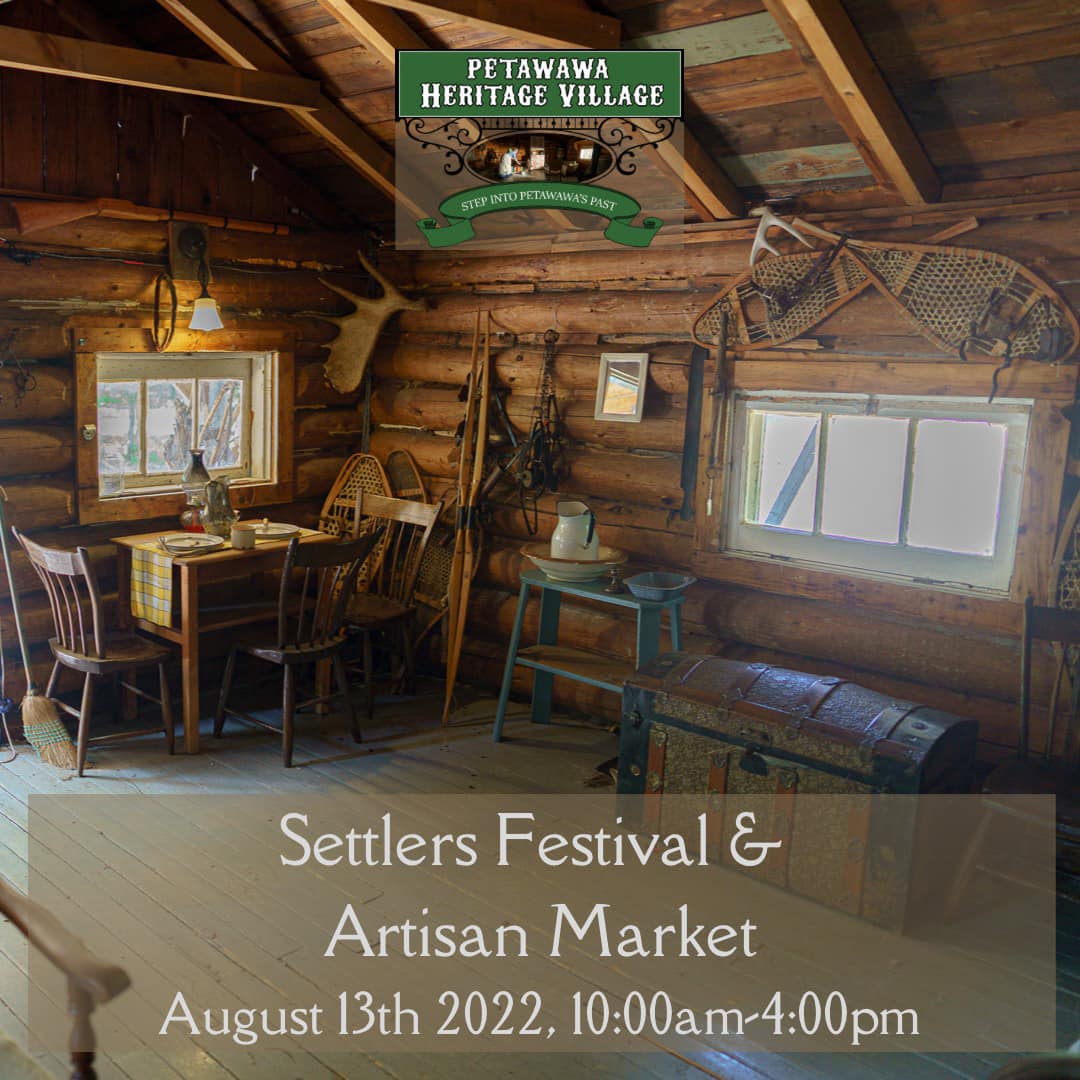 The Petawawa Heritage Village will once again be hosting a Settlers Festival along with an Artisan Market!
Date:Saturday August 13th 2022
Time: 10:00AM - 4:00PM
Musical guest Marc Audet, will be performing in our church building from Noon - 1:00PM.
School house demonstrations will also be held at Noon and 2:00PM.
Admission by donation
Come check out the Village and visit our interpreters as well as several guest re-enactors from around the Ottawa Valley and experience life in the past. There will be lots of local Artisans set up all over the village selling handmade or homegrown products.