Meet the Candidates Breakfast - Facilitated by the UOVCC
September 26th, 2022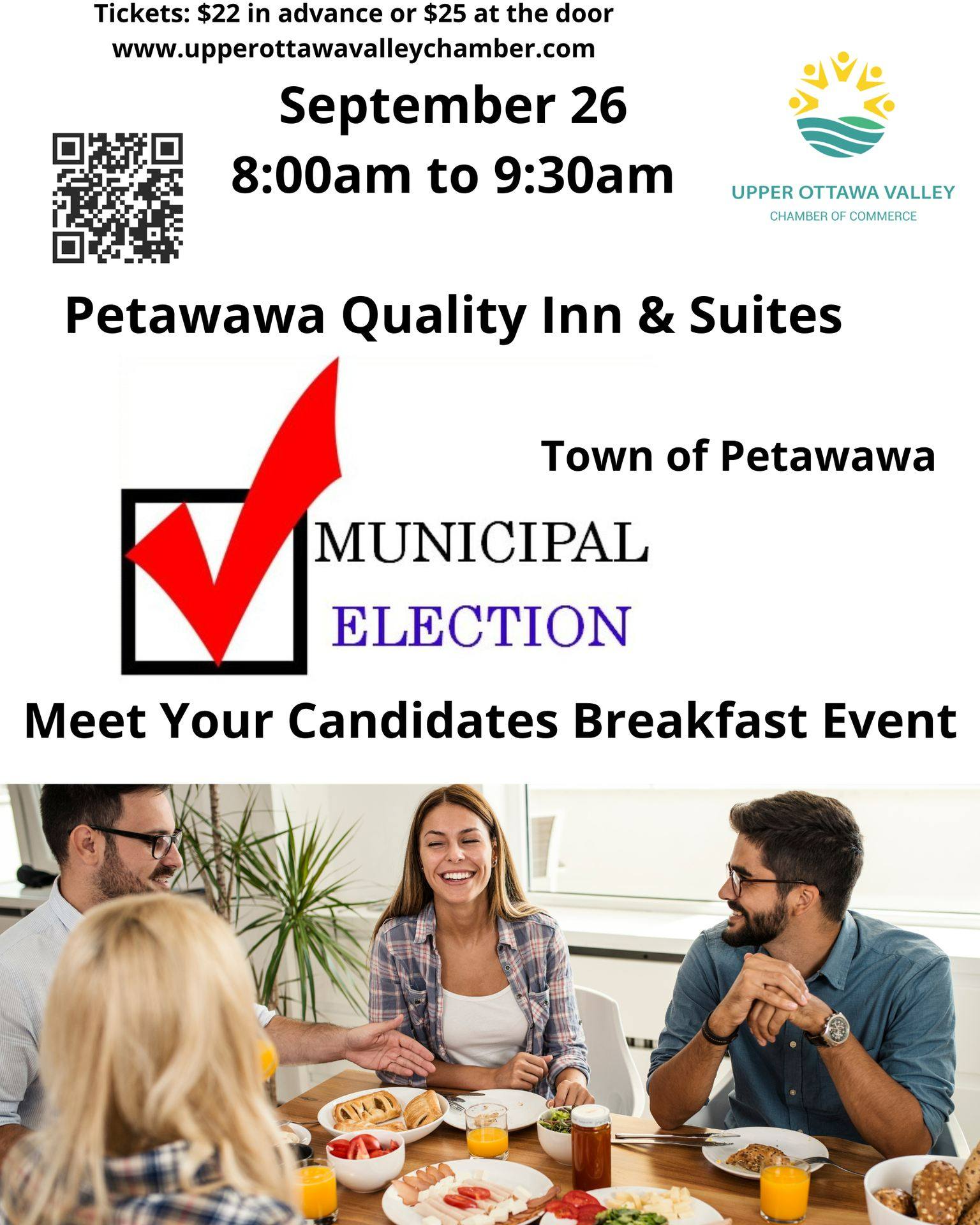 The Upper Ottawa Valley Chamber of Commerce is running a series of Meet the Candidates breakfasts in local area municipalities.
For residents in Petawawa! You can participate in this opportunity, here are the details.
When: Monday, September 26th at 8:00 am - 9:30 am
Where: Quality Inn and Suites Petawawa
Cost: $22 in advance or $25 at the door
(includes full buffet selection breakfast)
How to Register: Meet the Town of Petawawa Candidates Breakfast (upperottawavalleychamber.com)
Why: Here is a chance to meet the candidates and ask them one-on-one about their platforms and priorities.