Hell or High Water
May 13th, 2023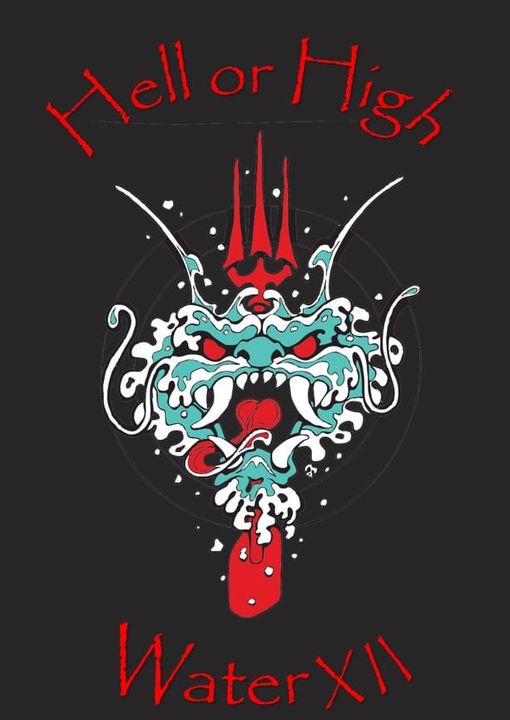 Hell or High Water is Canada's largest whitewater race. Held each year on the Petawawa River, this race features whitewater kayaks, canoes, and raft races.
Date: May 13th, 2023
Facebook: (3) Hell or High Water - Petawawa | Facebook
Register: https://ckcmember.ca/Identity/Account/Register
Pre Registering will help move everyone along much quicker morning of and get everyone on the water much quicker! Pre Reg will END May 12.
We hope we see everyone participate in as many categories as possible, with options available for :

Men & Women
--Long Course & Short Course--
- Play Boat
-Creek Boat (boats under 9'6")
- Long Boat
- C1/2 & OC1/2
- Sup
- Raft ** We will not be offering commercial raft trips, if you have your own you are welcome to enter your raft team & each participant must register** We will have a MASS Start Sup Race & Boater Cross

T-Shirts are available for Pre-Order for $25, with limited numbers available the day of for $30. Grab yours early so we can guarantee we get your size. Tshirt Pre Orders ENDS April 30

DAY OF EVENTS:
.~9:00-2:45 - Registration & BIB Assignment Petawawa Centennial Park
.10:00-12:30 - Short Course Races
.12:30 - SUP Cross Race
Meet @ "Pepsi Plant" Eddy
Parking is available at the old Pepsi Plant (3532 Petawawa Blvd), walk the trail down to the river.
.1:00 - Boatercross
Meet @ B.C. Start
.1:30-4:00 - Long Course Races
.5:00-Close - After Party Petawawa Legion
Bring cash for Food, Drinks, & Raffle
Some folks have been asking, unfortunately NO there won't be commercial rafts this year. If you can get your hands on a raft and find a few friends to paddle with you, you are more than welcome to come race!
We will be doing a long & short course, SUP Race, & Boater Cross. Men's & Women's categories in short, creek, long, canoe, & raft.

The after-party is booked for the Petawawa Legion with food and drinks available.