5th Annual Dobbs Family Festive Open House
December 7th, 2019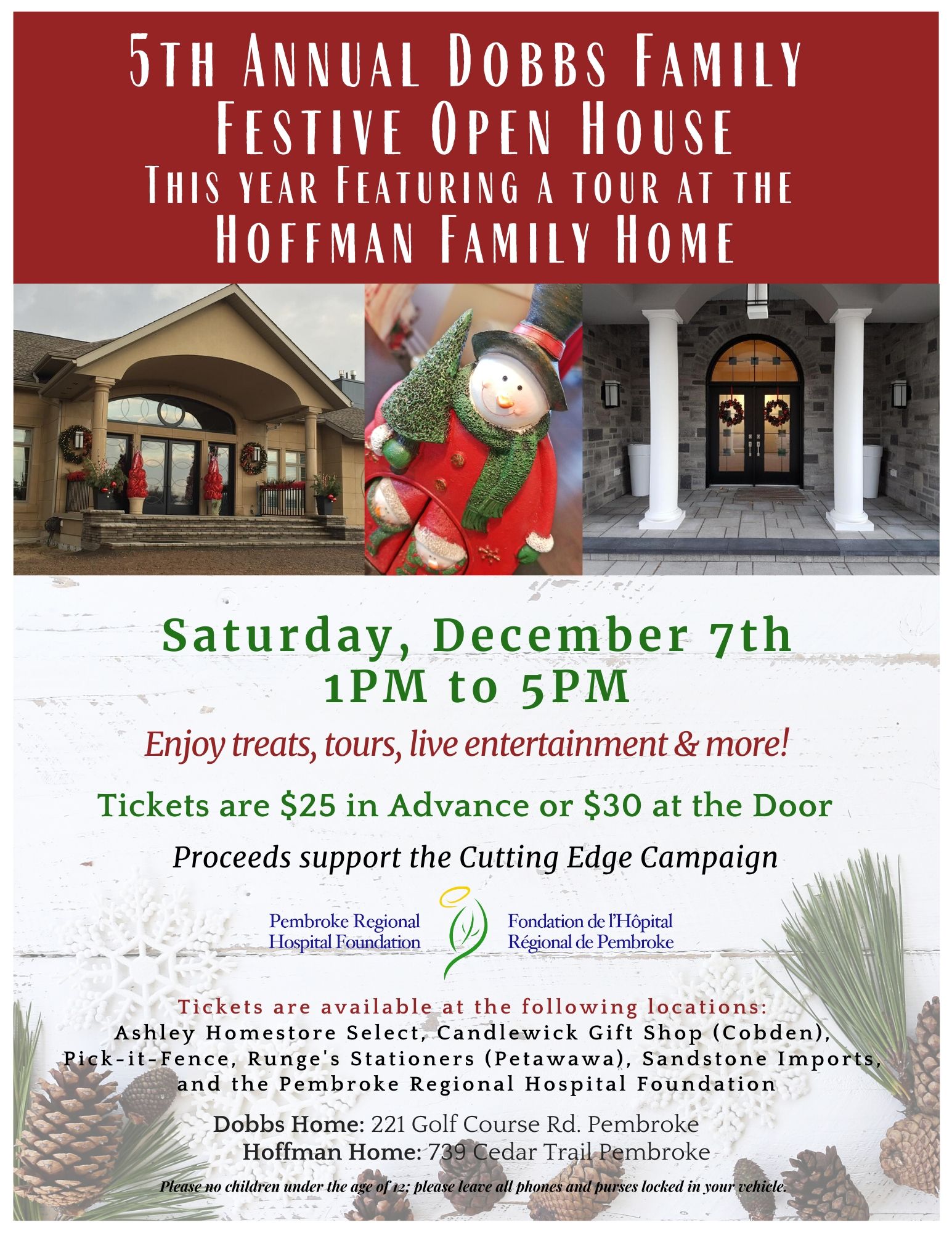 Date: Saturday, Dec 7th, 2019
Time: 1 PM to 5 PM
Location: 221 Golf Course Road, Pembroke & 739 Cedar Trail, Pembroke
Cost: $25 in advance/$30 at the door
Description: Come tour the festively decorated homes of Dobbs & Hoffman Families. Interior design enthusiasts and spirited fans of the holiday season are welcome. With over 14,880 sq ft of Christmas-decorated living space, the Dobbs will be opening their doors for the 5th year in a row, in support of the Pembroke Regional Hospital Foundation Cutting Edge Campaign. While the Hoffman Family will be hosting a tour of their Florida-inspired home for their 2nd time.
Tickets are $25 in advance and $30 at the door, and they get you access to tour both homes. Tickets available at Ashley Homestore Select, Candlewick Gift Shop (Cobden), Pick-It-Fence (Pembroke), Runge's Stationers (Petawawa), Sandstone Imports, and the Pembroke Regional Hospital Foundation.
Please no children under the age of 12.
Dobbs Home: 221 Golf Course Road, Pembroke
Hoffman Home: 739 Cedar Trail, Pembroke
More info: www.prhfoundation.com