Valley Creations - A Shopping Destination!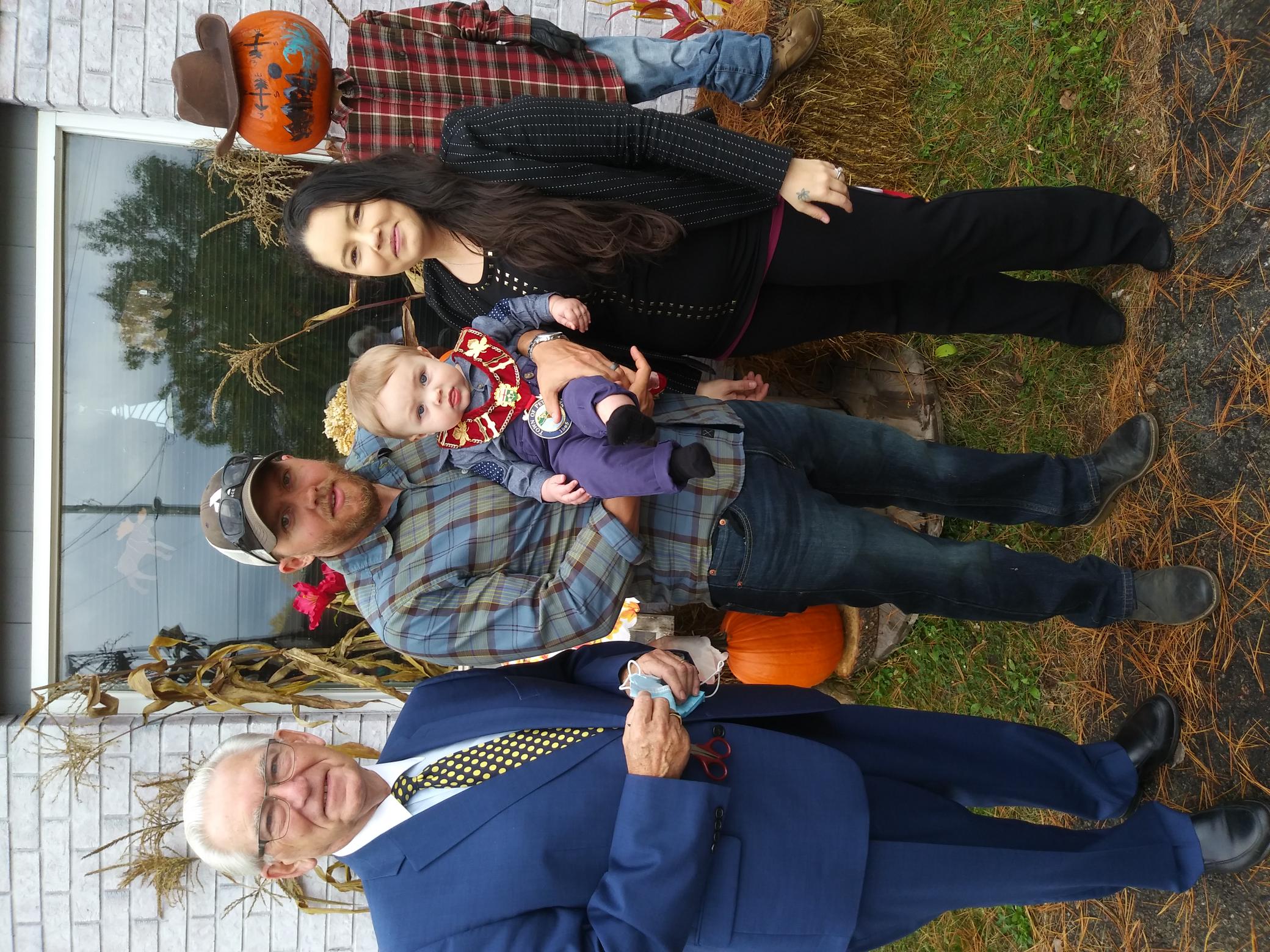 Members of Council, PBAN, and the community were on hand today to officially cut the ribbon and welcome Valley Creations to Petawawa. Chelsea is thrilled to be operational in a retail environment bringing together more than 120 Canadian products and entrepreneurs. Valley Creations has items for all occasions and home décor pieces for every room in your home. One can also find infant products, cards and prints, and fresh local baking in the store.

As honorary Mayor, young Axel was pleased to be part of the festivities and support his MOM!
Welcome to the Petawawa Business Community Valley Creations!
---
October 2022 Petawawa's newest retail location, Valley Creations is more than just a store … it's a shopping destination.
Chelsea Malowski, a posted military spouse, noticed that there was a lack of home décor, gifts, and local products for purchase in Petawawa. Starting in 2017, as a home-based e-commerce business, Valley Creations began developing and expanding relationships with Canadian vendors. With a growing list of artisans and a need for more space to showcase the products, Chelsea began looking for a commercial location. Despite a maternity leave and extending global pandemic, in June 2021, Valley Creations opened at 1162 Victoria Street. Interior and exterior renovations brought new life into the older building where the mission became simple … unite small businesses under one roof providing a beautiful space to showcase their work. Today, there are over 120 Artisans products from across the country that are featured with Valley Creations which is proud to be all Canadian, always.
As part of the Petawawa Ramble festivities, the public is invited to help celebrate the Grand Opening of Valley Creations on Friday, October 15, 2021. The day will be filled with unique activities including an outdoor vendor mini market. The first 75 visitors will receive a free decorated sugar cookie from a local bakery, every customer is eligible for a ballot into a Grand Prize draw, an Artisan basket filled with amazing, quality Canadian products and the most exciting experience of all will be the in-store Balloon Pop. To participate, every purchase of $50 or more will get a customer the opportunity to select a balloon from around the store. Each balloon holds a chance for customers to win their purchases, free products, discounts, and gift cards!
The event will begin at 10:00 and with an official ribbon-cutting ceremony taking place at 10:30 am. Don't forget to use the harvest display with the pumpkin folks vignette to capture your visit to Valley Creations on this special day.
You are not going to want to miss this unique event of Grand Opening festivities! More details will be posted on the Valley Creations social media pages leading up to the event.
For more information, please contact:
Chelsea Malowski, Owner
valleycreations18@gmail.com
@valleycreationscanada on Instagram and/or Facebook
www.valleycreationscanada.ca