TownePlace Suites - New 80-Suite Hotel Opens its Doors Welcoming Guests to the Heart of Petawawa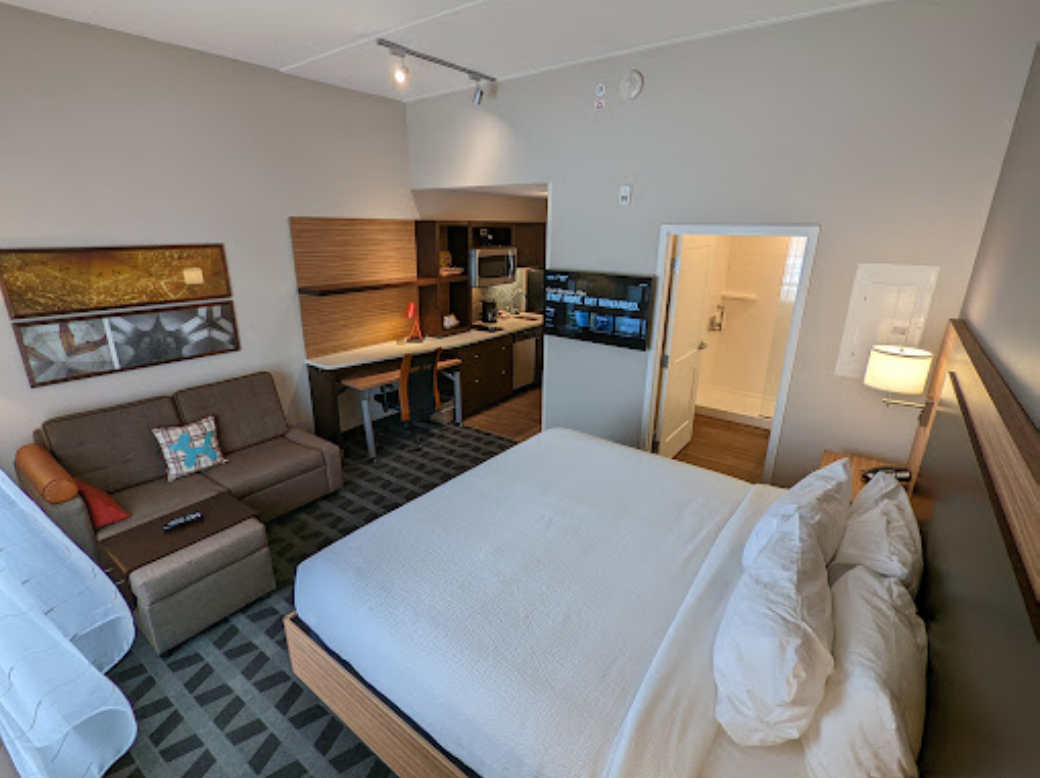 June 2020
TownePlace Suites by Marriott Petawawa opened for business in June of 2020. The new 80-suite hotel is built for travelers looking for a simple and friendly place where they can settle in, keep their routine, and easily connect to the area. Located at 160 Town Centre Boulevard, it operates as a Marriott franchise, owned and managed by DSH Hospitality of Sault Ste. Marie, Ontario.
We are beyond excited to introduce the new TownePlace Suites to the beautiful town of Petawawa. Opening during the pandemic posed some travel and supply challenges, however with strong foresight and finesse our team was not only able to surmount these issues but use them to train and develop an even stronger awareness of both the safety and comfort of our guests.

All service team members are committed to the "Marriott Commitment to Clean" providing guests with a safe environment that aligns with expert protocols for working to defeat Covid-19. Consisting of in-house and outside experts in food and water safety, hygiene, and infection prevention, as well as hotel operations, our Marriott Cleanliness Council is redefining our cleaning and safety standards.

Ideal for travelers who want or need to prepare their own meals, we are located within walking distance to all essential Petawawa businesses including grocery, pharmacy, and LCBO. This new property allows guests to work and relax on their own terms in a modern studio and one-bedroom suites that feature full kitchens with stainless steel appliances and granite countertops, adjustable workspaces with built-in shelves and lighting, a large flat-screen television, and luxurious new bedding. Each suite offers the latest in-room entertainment technology, allowing guests to access their Hulu and Netflix accounts, as well as YouTube, Amazon Prime, and HBO Go, on 40" HDTVs.

The TownePlace Suites Petawawa allows guests to maintain a safe and healthy lifestyle by offering a breakfast menu with an array of hot and cold items prepared and ready to "grab and go" while maintaining a safe social distance. Guests can fire up their stay by grilling up dinner on the outdoor Weber grills. The 24-hour In a Pinch® market and On Us® coffee service offer guests the chance to get their snacks and caffeine on whenever they feel the need.