The Country Cupboard celebrates 25th Anniversary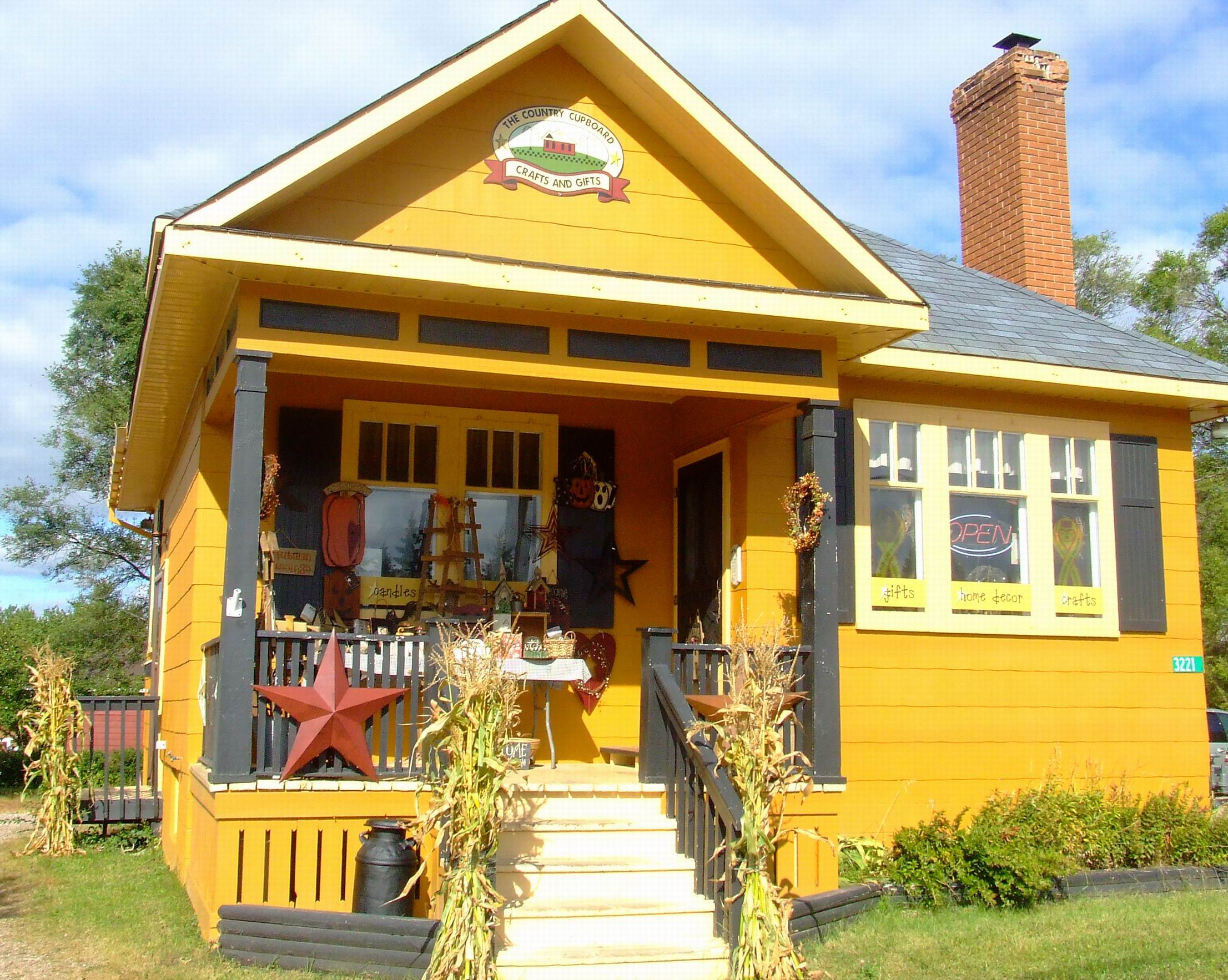 Twenty-five years ago, Cheryl Jordan, took skill for creating crafts and a passion for decorative painting and developed a thriving business, beloved and known as The Country Cupboard.
In the search for a place to start her business, Cheryl came across the charming yellow cottage, very reminiscent of the home-style business shops she had seen in Nova Scotia during their military postings. Purchasing that building seemed like a great way to honor that east coast influence and fit seamlessly with the vibe of her craft creation and supply business. Over the years, Cheryl moved away from creating décor pieces and began bringing in more products she was discovering from local Ontario suppliers. Today, there are many wonderful treasures to be found in The Country Cupboard. Seasonal décor, homewares, giftware, and some accessory products fill the rooms of this quaint boutique cottage.
One of the bestselling items at The Country Cupboard is candles. Cheryl has three core candle suppliers she has partnered with over the years. Crossroads Candles, 1803 Soy Candles, and Country Home Candle. Country Home Candle is also celebrating a milestone 30th anniversary this year, meaning these two small businesses have grown up together.
Customers of The Country Cupboard will be pleased to learn that Cheryl will be offering a number of giveaways as part of her 25th-anniversary celebrations. One lucky winner will receive a candle a month for a year. There will also be many additional opportunities to win not only a grand prize dinnerware collection but many pop-up specials that Cheryl and her team are planning. Be sure to check out the "live" social broadcasts on The Country Cupboard social media pages in order to be a part of the celebration events and to continue to support this amazing small local business and the woman who made it all happen, Cheryl Jordan.
Happy 25th Anniversary!
Cottage History:
The quaint yellow house along Petawawa Boulevard decorated with barn stars and overflowing with décor and gifts was once the original homestead of the Harris family. The Harris home was originally located from the corner of Petawawa Boulevard and what is now Portage Road. The house was moved to 3221 Petawawa Blvd. The Harris family and then Frank and Betty Pantuso (nee Harris) used to operate the Harris Coffee shop which later become Danny's Steakhouse Restaurant, an iconic eatery in the Petawawa community until it was lost to fire in 2020.