Ritchie Springhill Nursery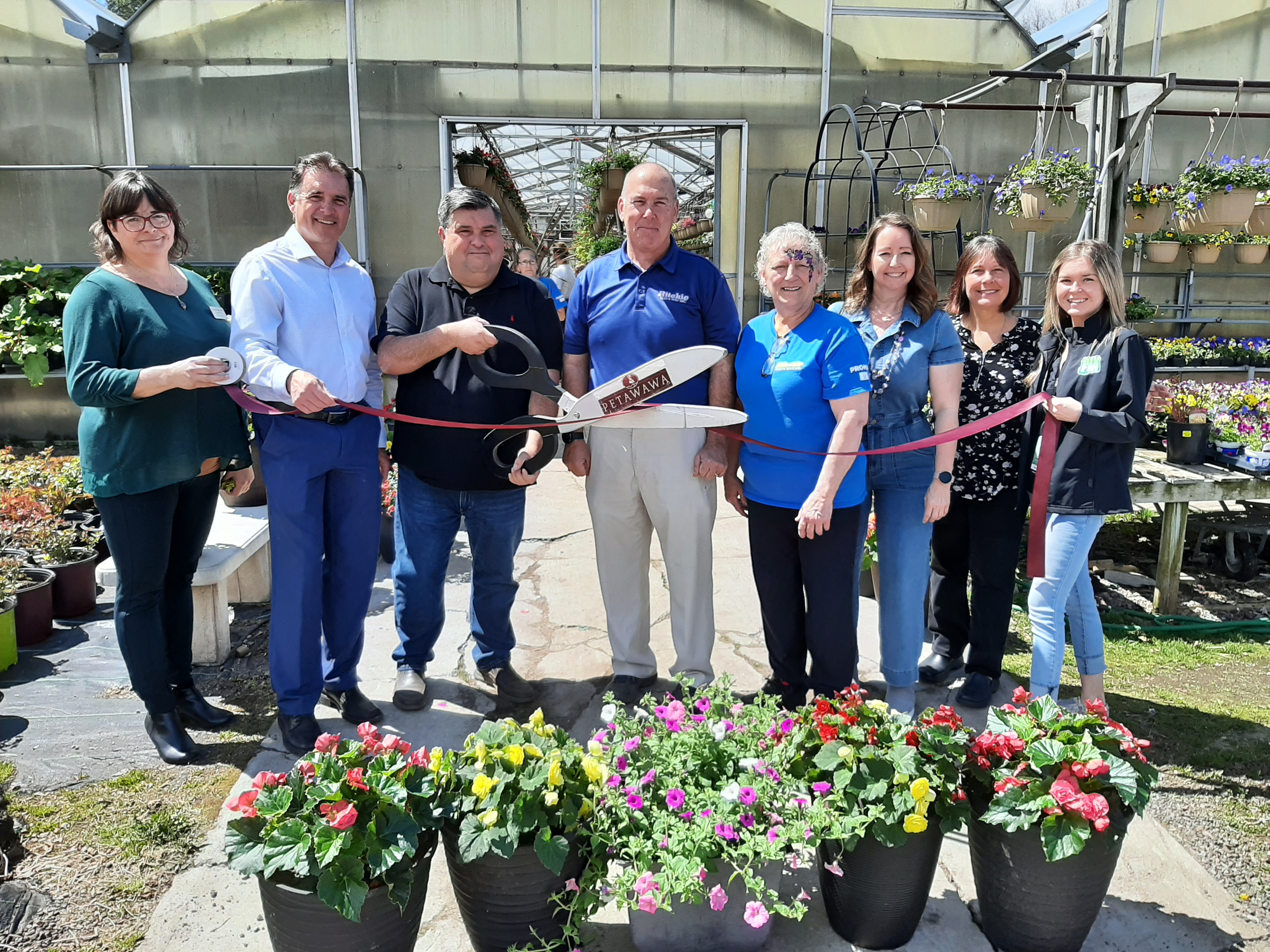 May 6, 2023
It was a wonderful day to celebrate with new owners Scott and Doug at Ritchie's Springhill Nursery! Extra special that Kathleen was present to help with the busy festivities! Pictured from the Town of Petawawa are Mayor Serviss, Deputy Mayor Sabourin, Councillor Donovan, PBAN representative Cindy Sell and Sara of 104.9 myFM.
Thank you to the community who came out in support of this business as well as those who generously gave money and donations in support of the Petawawa Pantry - Food Bank.
Welcome to Petawawa Ritchie's Springhill Nursery!