Quality Inn & Suites Petawawa - An exterior renovation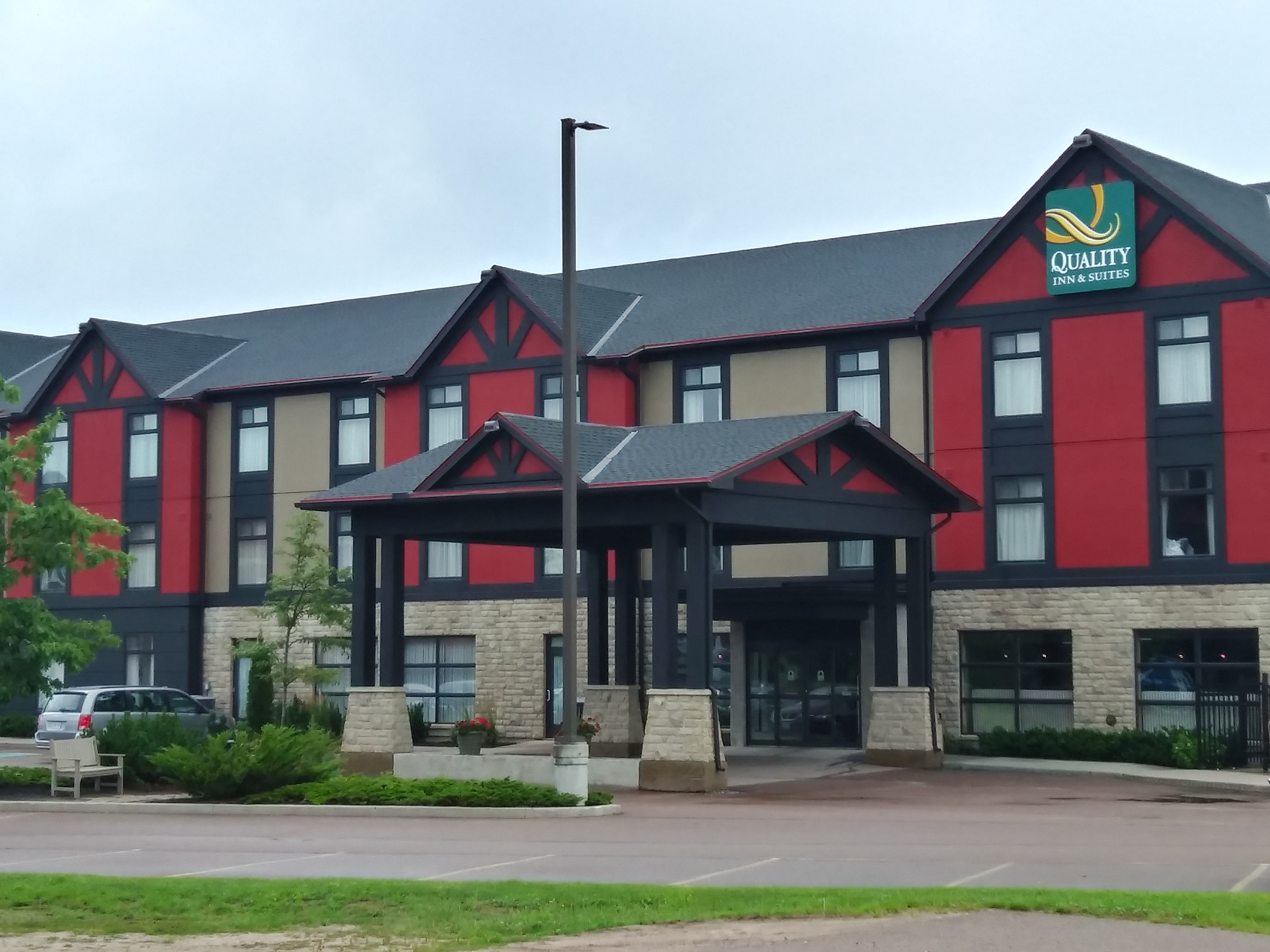 July 2020 Quality Inn and Suites Petawawa has updated the outside facade of the building. This newly painted exterior is a tribute to the entire renovation that the hotel undertook in later 2019. Continually evolving and enhancing this hotel is truly deserving of its award-winning status!
---
June 30, 2020, And the winner is.... Quality Inn and Suites Petawawa. A 10th consecutive Choice Hotels win for owners Gabi and Hans Feldtanzer led by Jessica Videto and their outstanding hospitality team. This now makes three (3) Gold Choice and seven (7) Platinum hospitality awards on top of being the 2012 Canadian hotel of the year. Congratulations!
---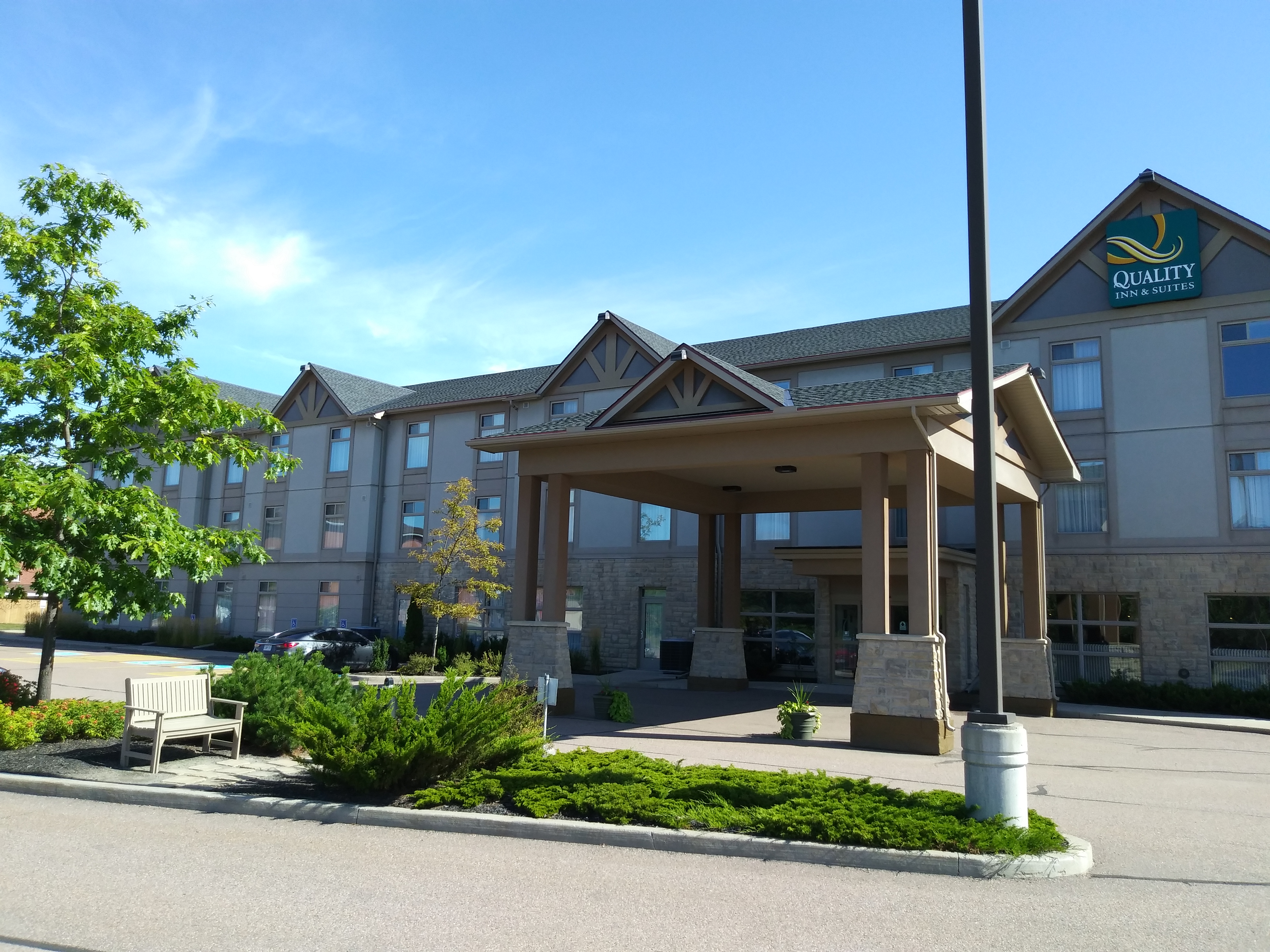 September 9, 2019, Petawawa, ON – The Quality Inn & Suites Petawawa is celebrating a milestone anniversary by unveiling the newly renovated hotel. This award-winning hotel, two Gold Choice awards, seven Platinum Choice Hospitality Awards, 2012 Canadian Hotel of the year, and 2016 finalist for International Hotel of the Year Award is owned and operated by Austrian natives Hans and Gabriele Feldtanzer. Not content to rest on their accolades this team and their dynamic staff, led by Jessica Videto, VP of Operations, saw a ten-year anniversary as an opportunity to refresh and revive their site. An enchanting transformation to say the least. As Gabi indicated "the concept was to simplify and enhance the guest experience, making the hotel feel more like a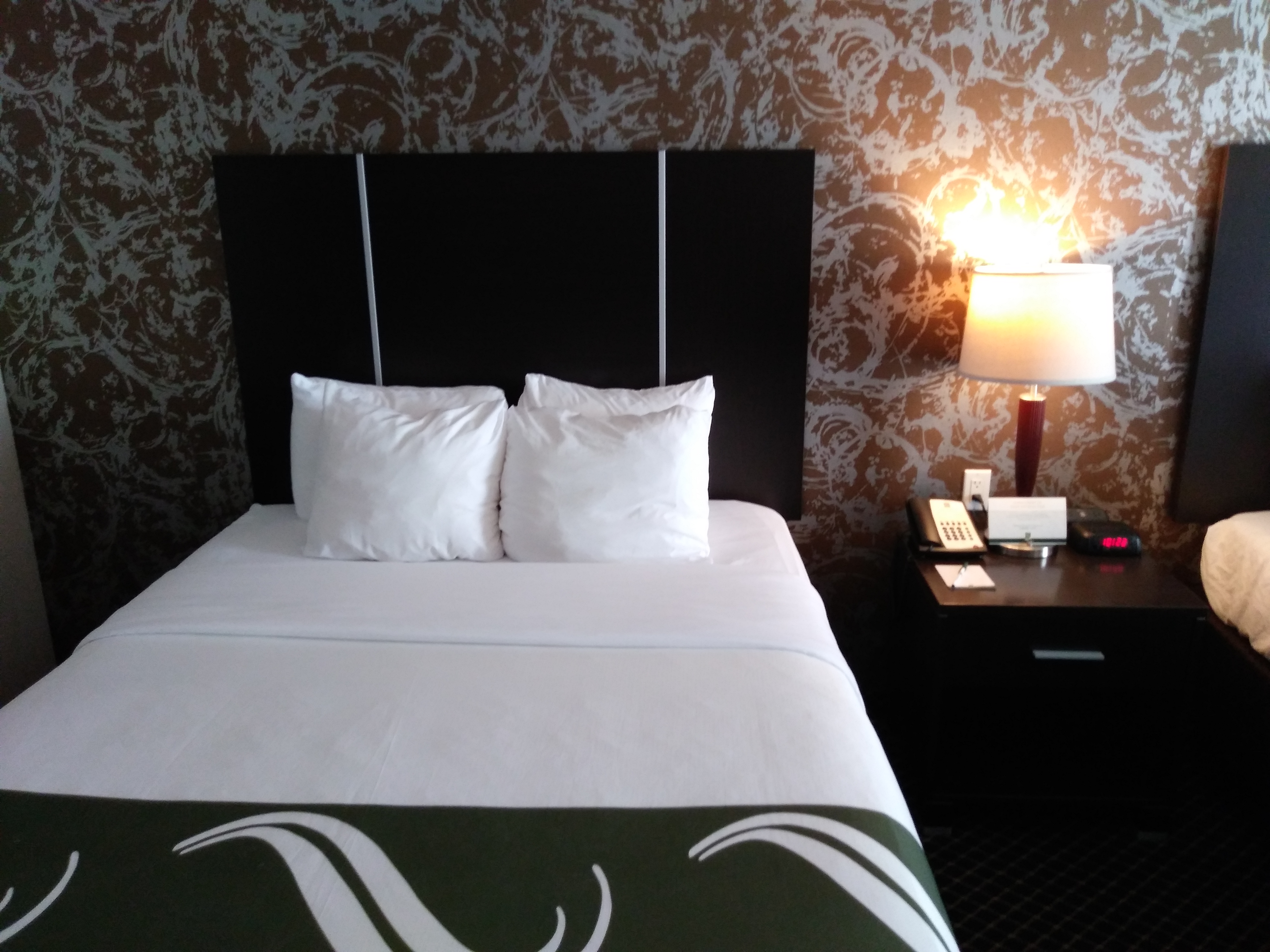 home, inclusive and inviting".
The renovations to the lobby entrance area are extensive and while still representing very unique amenities, breakfast bar service, business centre to the lounge area, the aesthetics and cohesive décor and open space plan allow for mingling and enriched interactions amongst the guests. Hans and Gabi as world travelers have taken elements from some of their favorite travel destinations and incorporated those concepts into this hotel renovation. They have a collective vision for the hotel to represent a real "sense of place" says Hans.
The guest rooms and suites have been appointed with new furniture, artwork, lighting, and gorgeous accent treatments that give the new linens and overall rooms an enhanced luxurious feel.