Prairie and Luna Cannabis Co.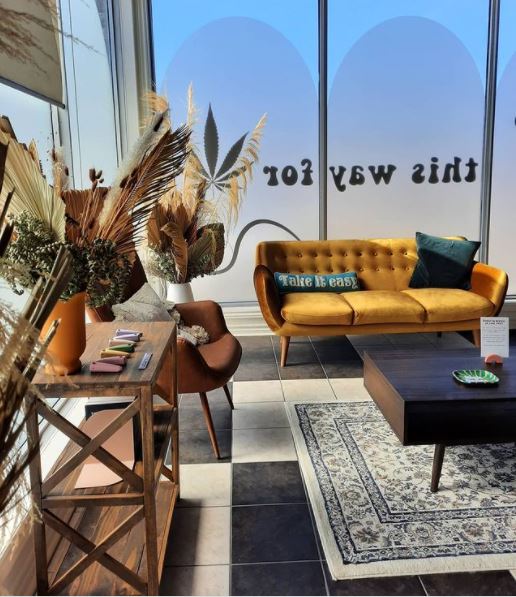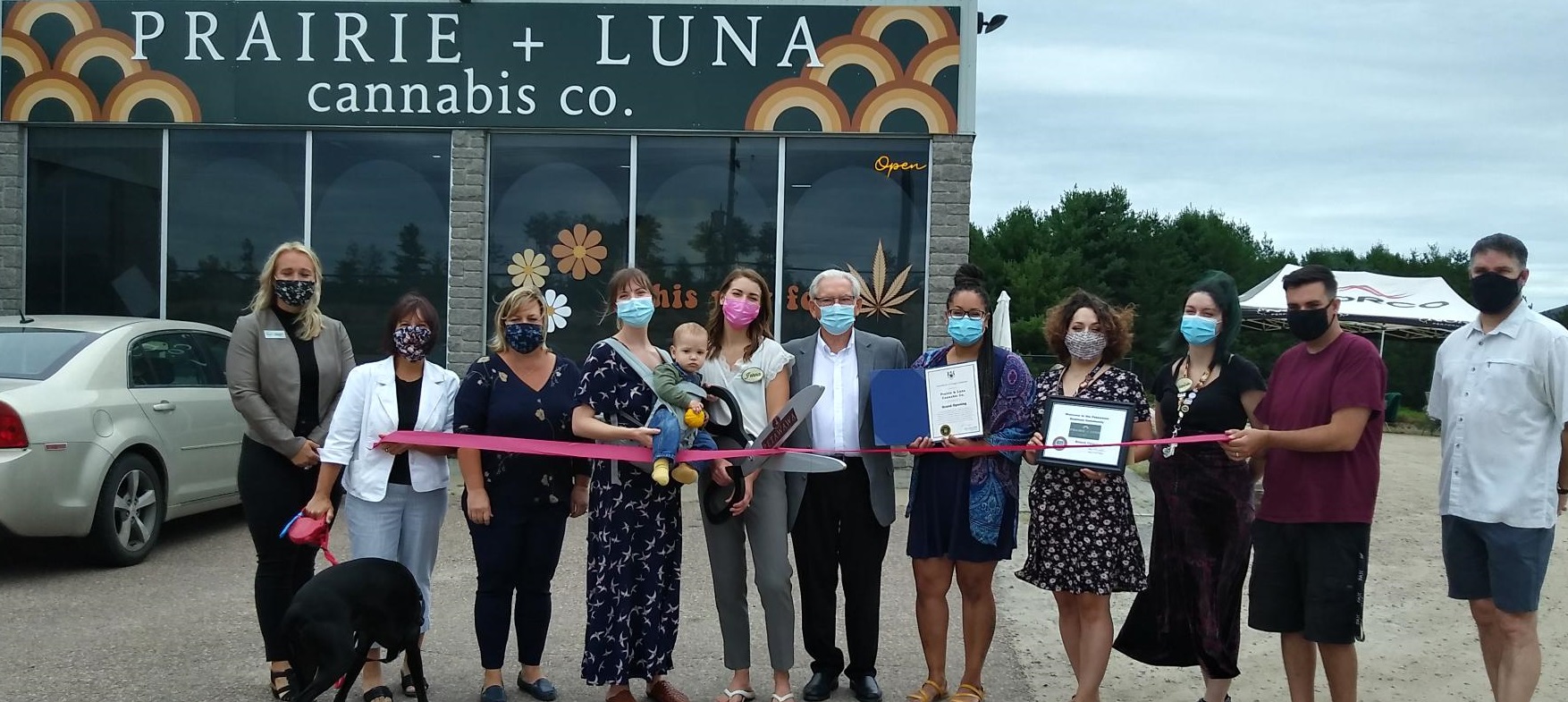 August 2021 What a party it was this past Saturday at the businesses at 3067 Petawawa Blvd. Prairie and Luna held their Grand Opening in style with inclusive events, activities, and shows throughout the day.

At the outset of the event members of Council and the Petawawa Business Advisory Network were on hand with owners Jenna and Quinn and their staff for the ribbon cutting.

Welcome to the Petawawa Business Community Prairie and Luna Cannabis Co.
---
Prairie and Luna Cannabis Company had just opened their Petawawa store and one day later had to close the doors and return to online sales. Despite the limited opening, Jenna Horth and Quinn Bosel were thrilled and overcome with an outpouring of warmth and welcome from the community and their customers. These dynamic ladies are breaking down barriers and stigmas and supporting women; "creating space for women to explore weed without shame is the greatest honour of our lives, posted Jenna and Quinn".
While we haven't been able to welcome them to Petawawa, just yet, with our official ribbon-cutting ceremony, we look forward to the time, in the near future, that we can all gather and recognize the incredible space and service that Jenna, Quinn, and their budtenders have created.
You can connect with Prairie and Luna Cannabis Company at their Petawawa store, 3067 Petawawa Blvd., by calling 613-687-7335 or online at www.prairieandluna.ca.