Peak Hot Yoga Grand Opening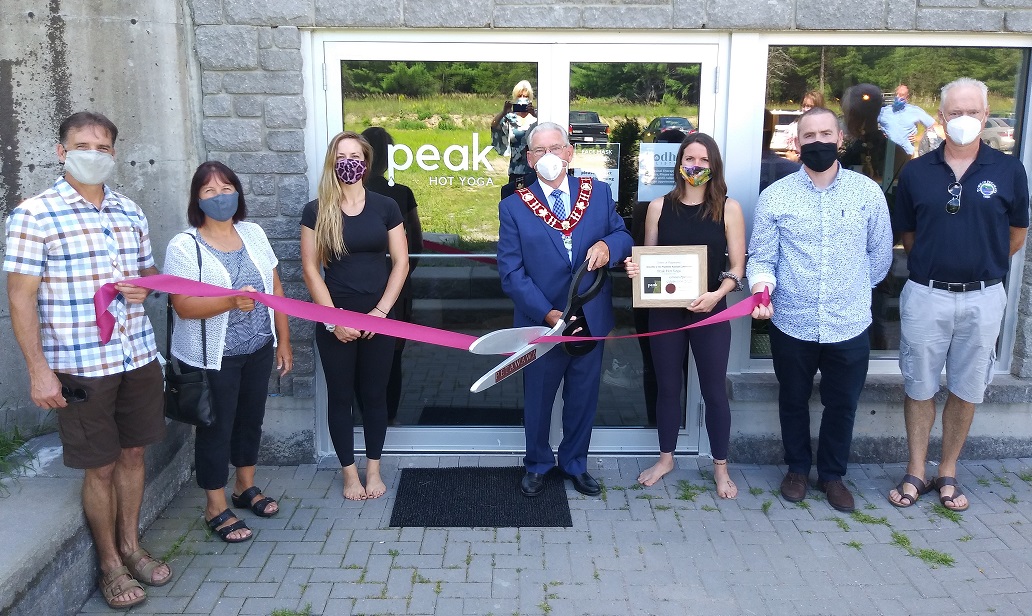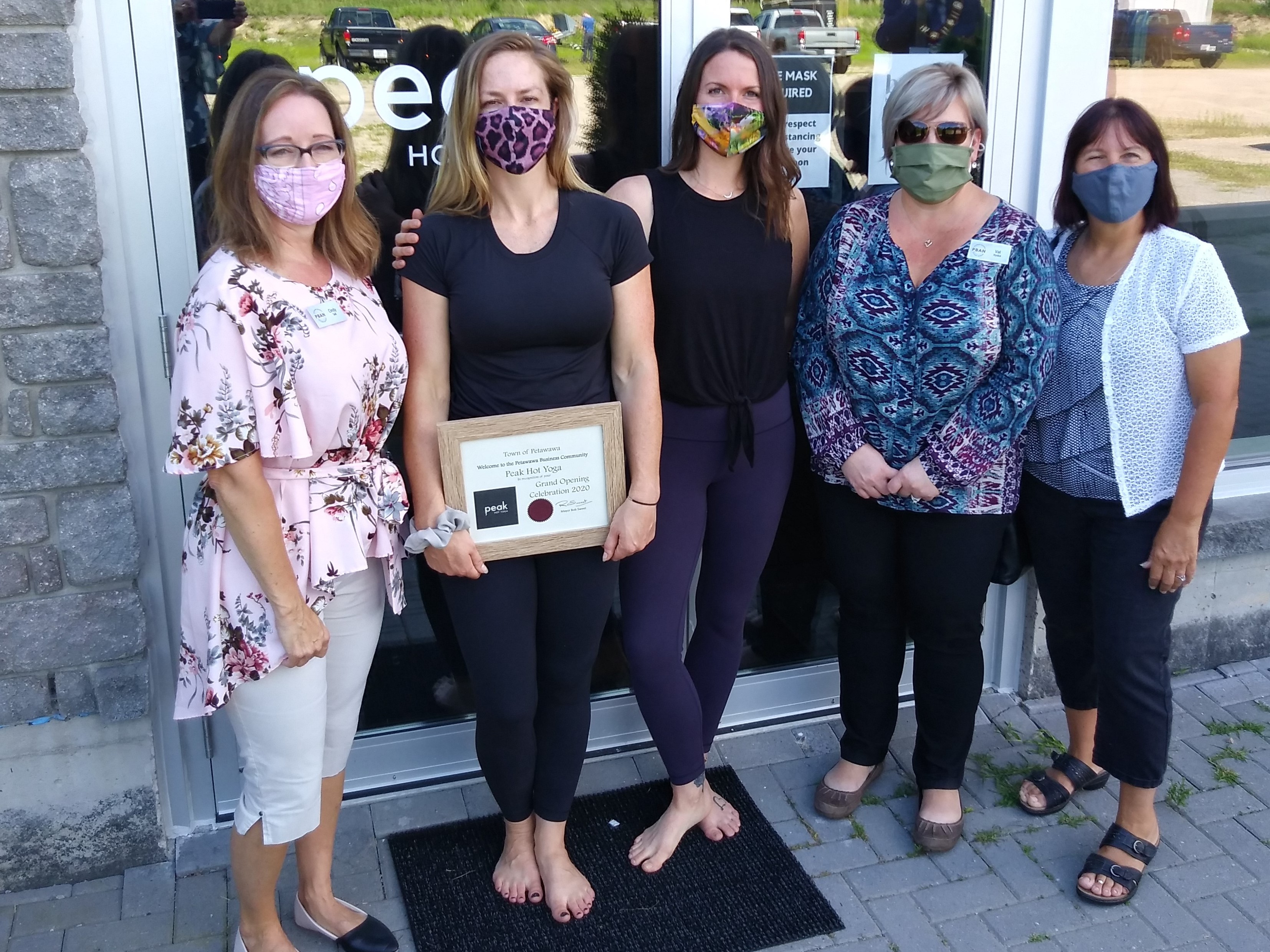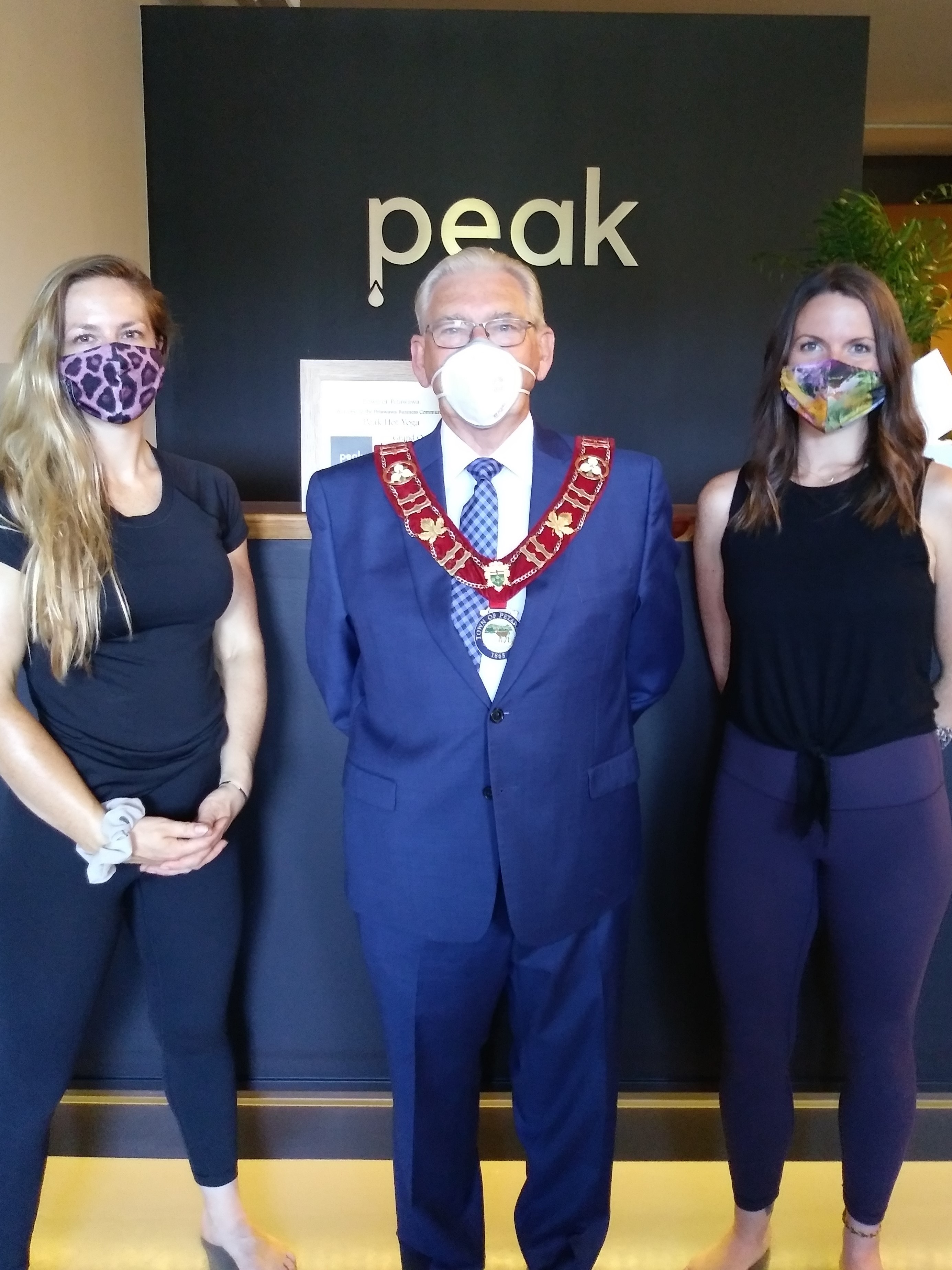 August 12, 2020, Mayor Sweet, members of Council, and members of the Petawawa Business Advisory Network attended the official ribbon-cutting ceremony for Peak Hot Yoga located at 3067 Petawawa Blvd. (business access is in the rear of the building). The exquisite details in this commercial location provide clients with a feeling of warmth and welcome. Beautifully appointed reception, retail, yoga studio, Bohdi Wellness office, and amenities all contribute to the natural zen one feels in this environment. Welcome, Peak Hot Yoga to the Petawawa Business Community.

July 31, 2020, Petawawa, ON – In the words of co-owners Brianna Branch and Heidi Erdle,
"We believe in improvement through movement;
We believe in starting now, as you are;
We believe in the momentum that comes from a single tiny step in the right direction;
We believe everybody can benefit from yoga;
We believe in a modern offering of an ancient fix;
We believe in accepting your call to adventure;
We believe that if you practice it will come;
And most of all We believe that magic can happen in long savasana."
"Designing an elevated but inclusive culture where people feel welcome, respected, inspired, and belong, has been the motivation behind the creation of Peak Hot Yoga," for registered yoga teachers, Brianna and Heidi. "Our purpose is to support physical health and emotional resilience of our community, helping create healthier, happier, and more successful families and individuals".
Hot yoga promotes ease of movement and helps participants sweat and detoxify. The heat comes from an infrared system designed to warm you inside out. Room temperature is adjusted to match the variation and difficulty of class instruction. Peak Hot Yoga is a place to accent our community's professional athletic pursuits but also a space for yoga students to dive deeper into their own experience, recover from the stresses of day-to-day and find calm.
The studio design is a harmonious blend of natural woods with high-end luxury finishes. It features a 1000 sq. ft. yoga room, outfitted shower and washroom facilities, Lululemon retail, and space for Bodhi Wellness, Holistic Physiotherapists.
Join us on Wednesday, August 12th at 2:00 pm at 3067 Petawawa Boulevard as we officially welcome Peak Hot Yoga to the Petawawa Business Community.
For further information contact:

Brianna Branch or Heidi Erdle
613-506-7325
team@peakhotyoga.com