Hyundai Pembroke - Modern Dealership Reveal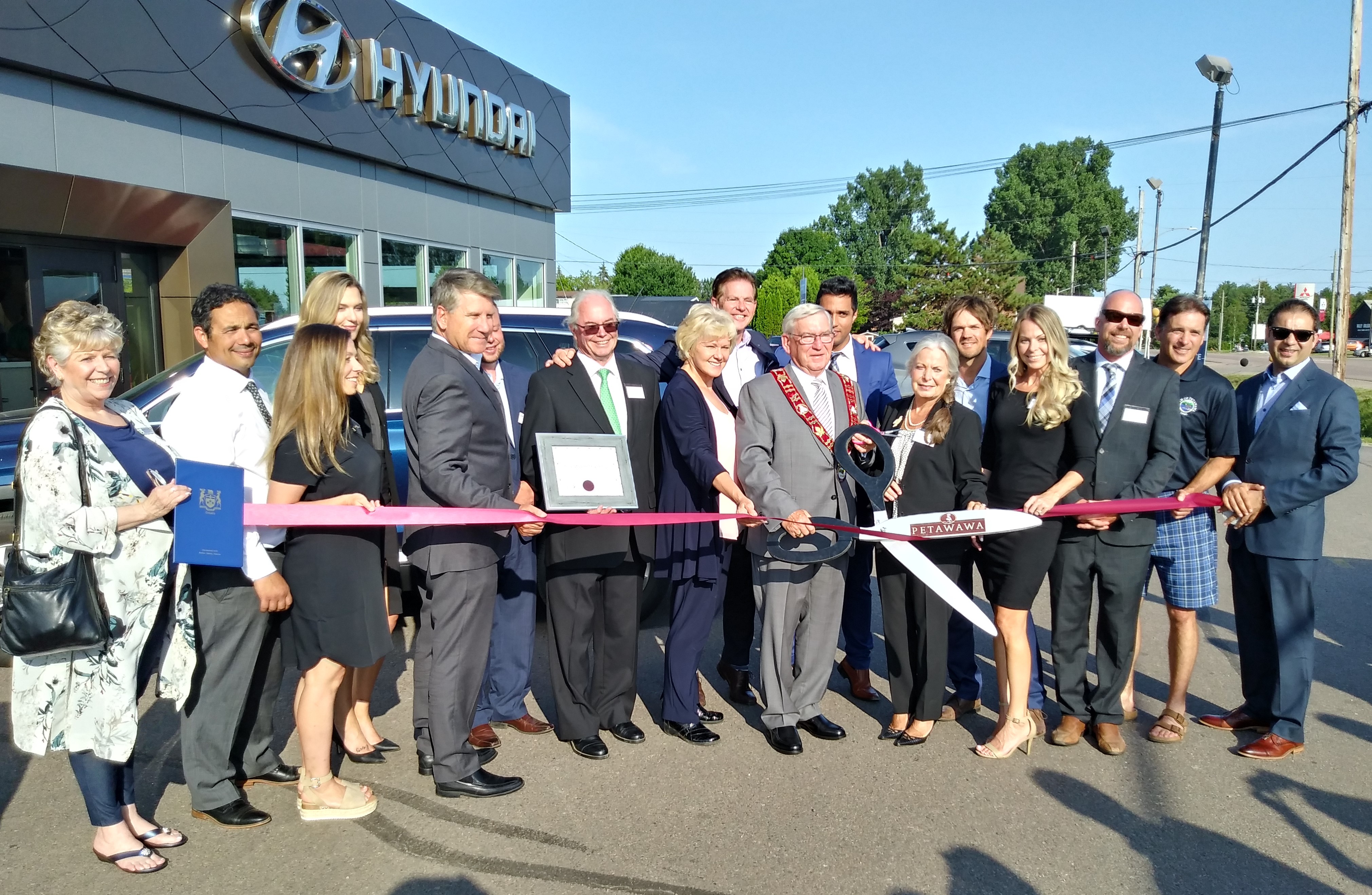 July 25, 2019, The Pembroke Hyundai Family revealed their New Modern Dealership, located at 1945 Petawawa Boulevard to a substantial group of family, colleagues, friends, and customers. The long-standing building has been completely refurbished and beautifully designed with a clean, crisp, and modern aesthetic that provides for numerous offices, customer service areas, and a well-appointed waiting area for service clientele.

At the event, President and CEO of Hyundai Canada, Don Romano spoke highly of the Slaughter family and lauded their intergenerational business operations and community involvements. Reference was made to their 2017 President's Award of Merit which is granted to a dealership that exceeds overall customer satisfaction in sales and service. The number of Hyundai Pembroke customer attendees at the event attested to the fact that that award was well deserved.

Patriarch John Slaughter was pleased to see so many attend the event and thanked the hard work and efforts of those who were part of the building refurbishment. Shannon Slaughter, General Manager, extended thanks and appreciation to all the Hyundai team for their outstanding service to the residents of the community. All members of the Slaughter family were available to welcome each and every attendee.

Mayor Sweet and Deputy Mayor Serviss were in attendance at this celebration event. A young customer (shown below) was the honorary Mayor and had the opportunity to wear the chain of office, as was Shannon Slaughter (pictured left below) who wore the chain with grace.