Herb Shaw and Sons - Milestone 175th Anniversary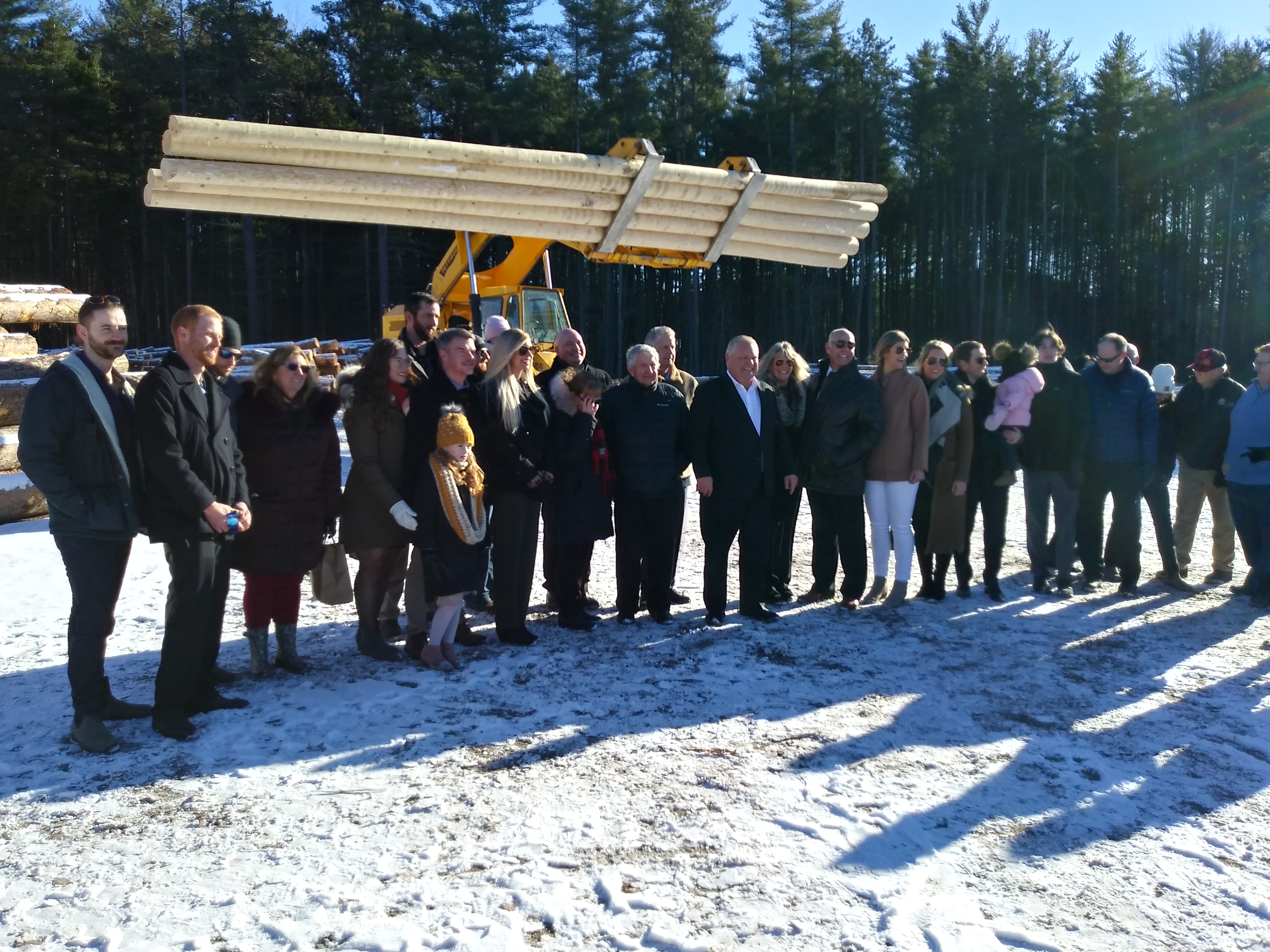 Today
(December 2022)
, was a celebration of a 175-year-old family-run business. This event was marked by the attendance of the Premier of Ontario Doug Ford, the Minister of Energy, Todd Smith, the Minister of Natural Resources and Forestry, Minister Graydon Smith as well as our own MPP, John Yakabuski. Several other dignitaries and community partners gathered at the Shaw Lumber pole yard to recognize this milestone anniversary for Herb Shaw and Sons.
Herb Shaw and Sons was founded by the family patriarch, John Shaw, who arrived from Scotland, and pioneered a lumbering empire that his 6th generation continues to operate. Today cousins, John and Dana, continue Herb Shaw and Sons' legacy of responsible forest management, and timber harvesting for the preservation of Canada's natural resources.
As an FSC-certified business, and an innovator in the industry, Herb Shaw & Sons Limited is known for producing top-quality pine lumber and poles, but also offers finished products including pine flooring, exterior siding, interior wall furnishing, moldings, and baseboards, all for the wholesale market.
The Shaw family is known to support and advocate for many worthy local causes, including being a founding member of the Shaw Woods Outdoor Education Centre. In recognition of their deep and esteemed community roots and their discreet philanthropy, they were the 2017 recipients of the Upper Ottawa Valley Chamber of Commerce Lifetime Achievement.
Congratulations John and Dana, the entire Shaw family and staff team for your unparalleled community impact and your continued business success!