Cyr Aesthetics Grand Opening
Sara Cyr is an Indigenous entrepreneur from Tyendinaga Mohawk Territory. Sara is a dedicated Registered Nurse with 10 years of service focused on an unwavering passion for wellness, skincare, and women's empowerment.

At Cyr Aesthetics, Sara and her team look to embark on an extraordinary journey in the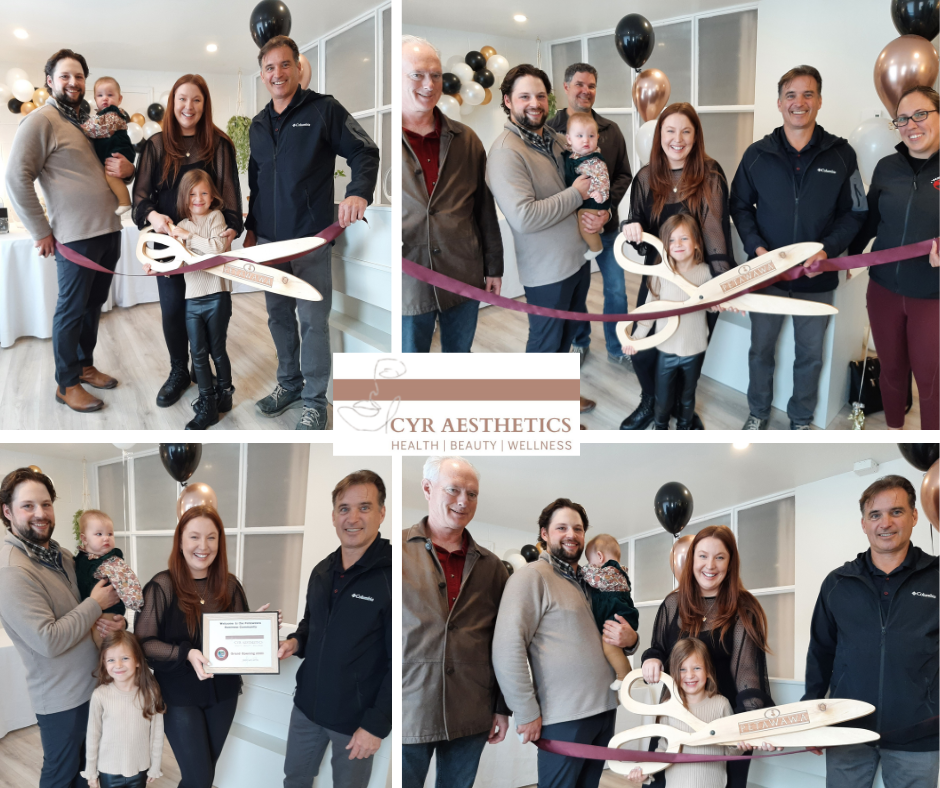 Aesthetics Industry - one the Ottawa Valley has never seen before!

It is Sara's mission to revolutionize her clients' self-care routine, offering top-tier cosmetic injectables, health and wellness treatments, expert facials, and a curated selection of result-driven skincare backed by science.

Sara is thrilled to share her passion for modern aesthetics, healthcare, and the empowerment that radiates through every service they provide.

Pictured here are Mayor Serviss and Councillor Carmody with members of the Petawawa Business Advisory Network, Sara with her beautiful family.

Sara is hosting a public welcome this evening from 6 pm - 9 pm. Cyr Aesthetics is located at 64 Mohns Ave. Come check out this welcoming and totally Zen space that Sara has created.

Welcome to the Petawawa Business Community!