Burnt Bridge Quality Meats - New Owners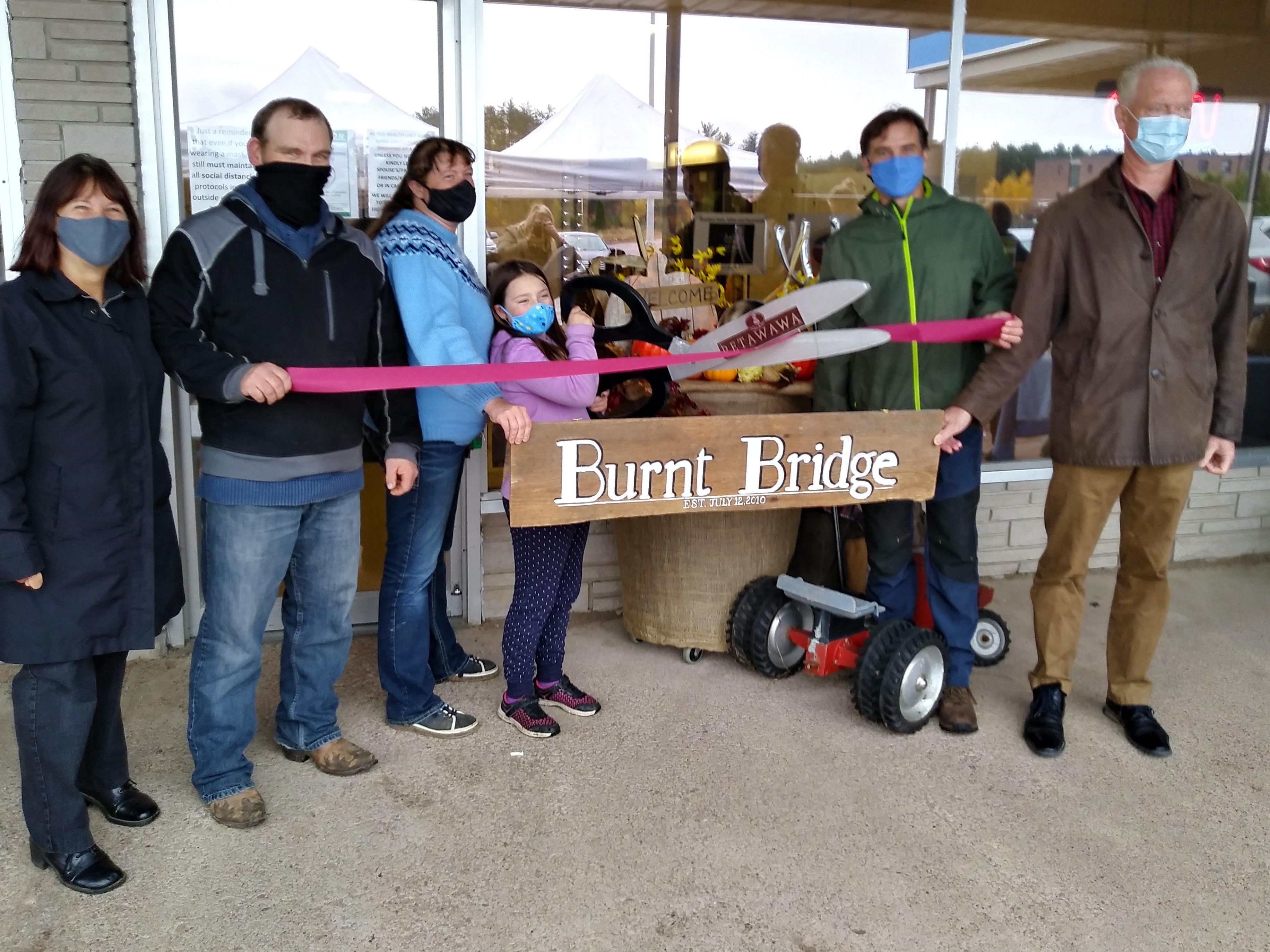 October 16, 2020 Members of Council, the Petawawa Business Advisory Committee, and the public were invited to attend the official ribbon-cutting ceremony recognizing the new owners at Burnt Bridge Quality Meats in Petawawa. Following the ceremony, Sarah and Jeff hosted a BBQ with their homemade hotdogs and hamburgers and showcased some of the store's boutique grocery items.
With a background in cuisine and as a member of the Ottawa Valley Food Co-operative, Sarah has been very excited about the positive response from the community as she brings new and varied products into the store. "One of the products I am most pleased to provide is cheese from Thornloe," said Sarah, "I grew up not far from this community, I know the farmers, their practices, their beliefs, and their sense of community. I am thrilled to be able to support their business and introduce their quality products to our customers." Other businesses Sarah has partnered with include, Hedgeview Farm Organics, an organic vegetable and chicken farm, Ottawa Valley Farm to Fork, producing sustainable organic fruits and vegetables, Scottish Highland cattle, goats, and free-range chicken, as well as, Mrs. McGarrigle's Fine Mustards Fine Foods, an artisan producer of award-winning mustards and condiments. Sarah hopes to make more partnerships with local producers in the coming months.