Boston Pizza Opens in Petawawa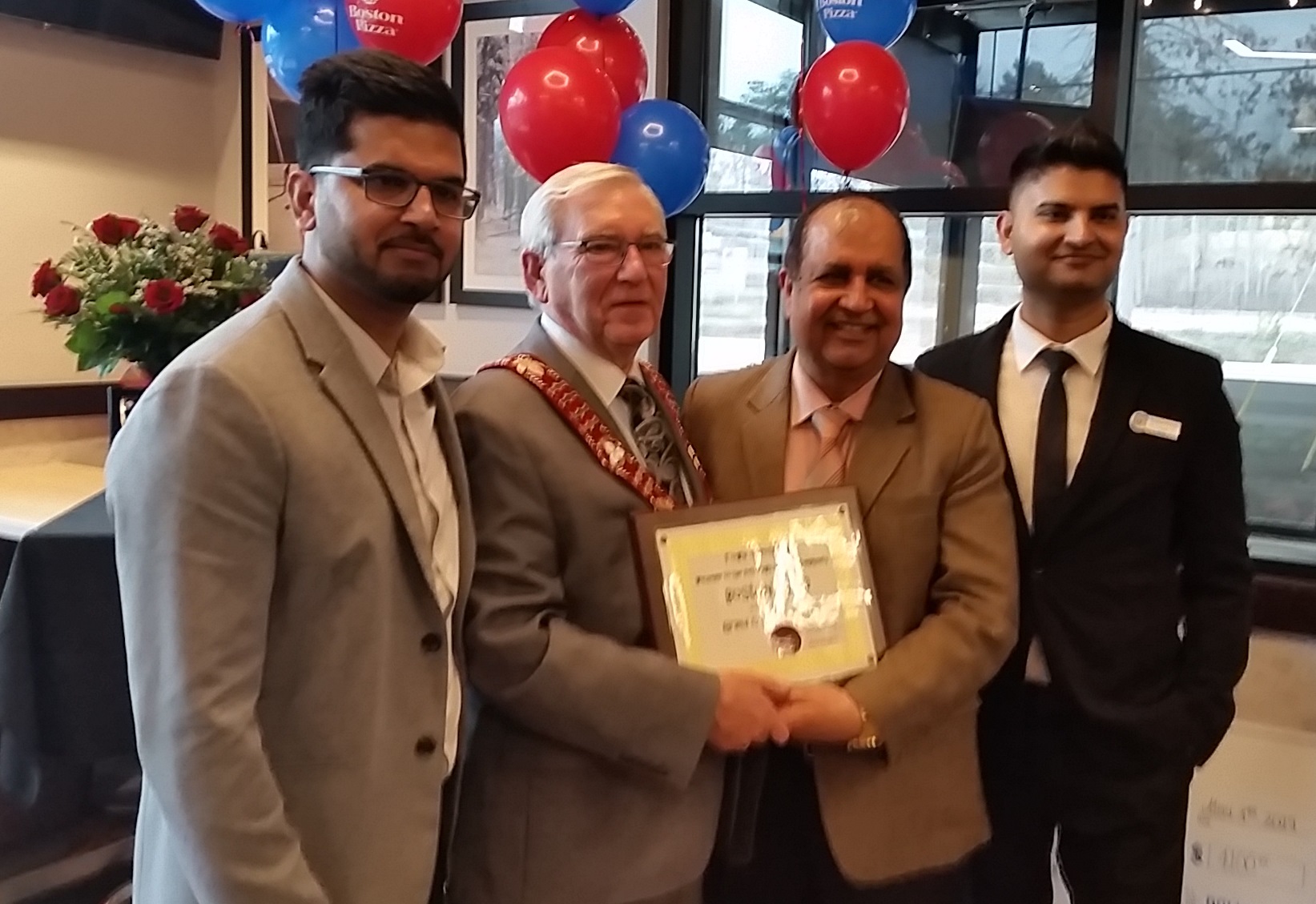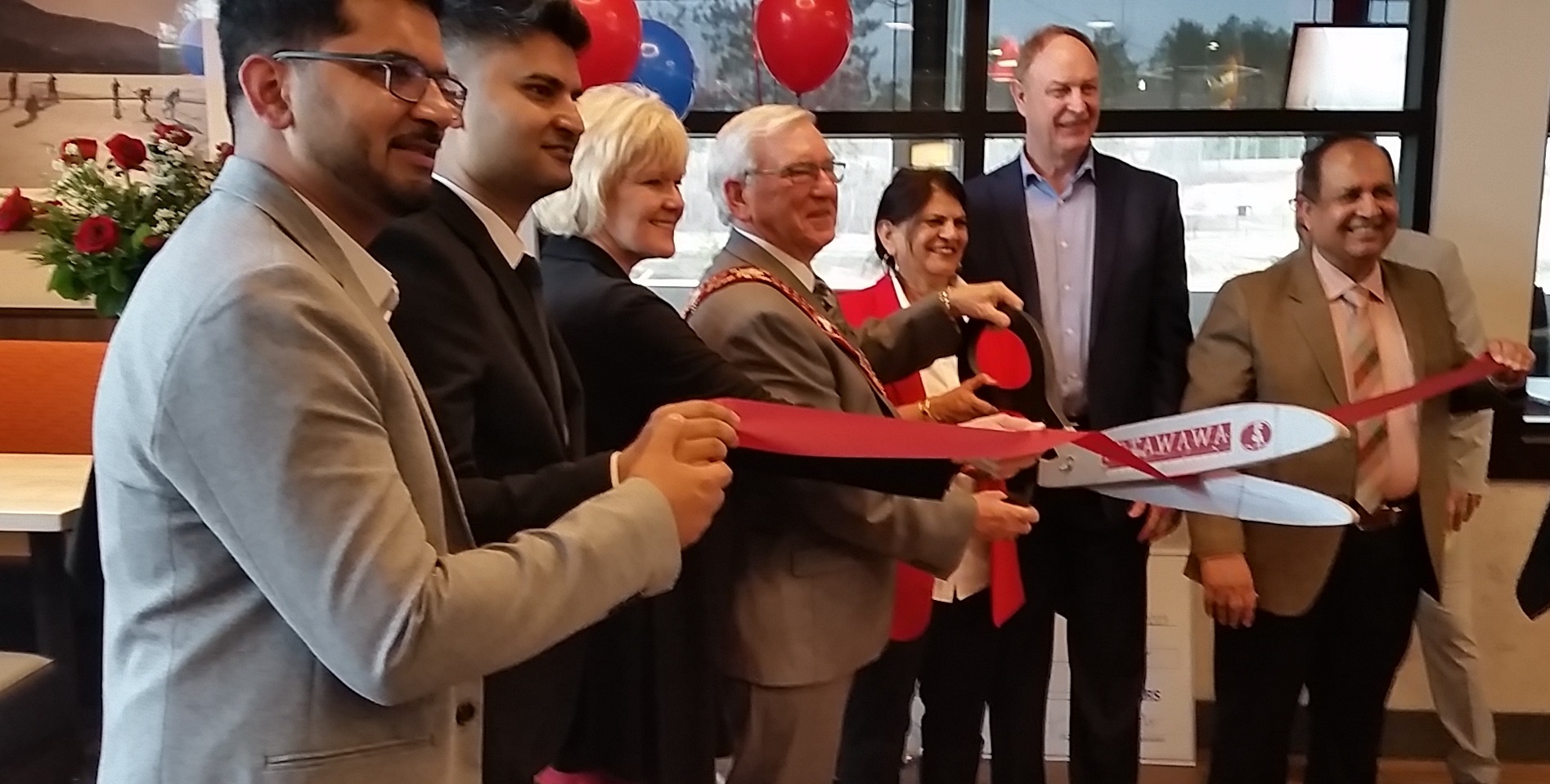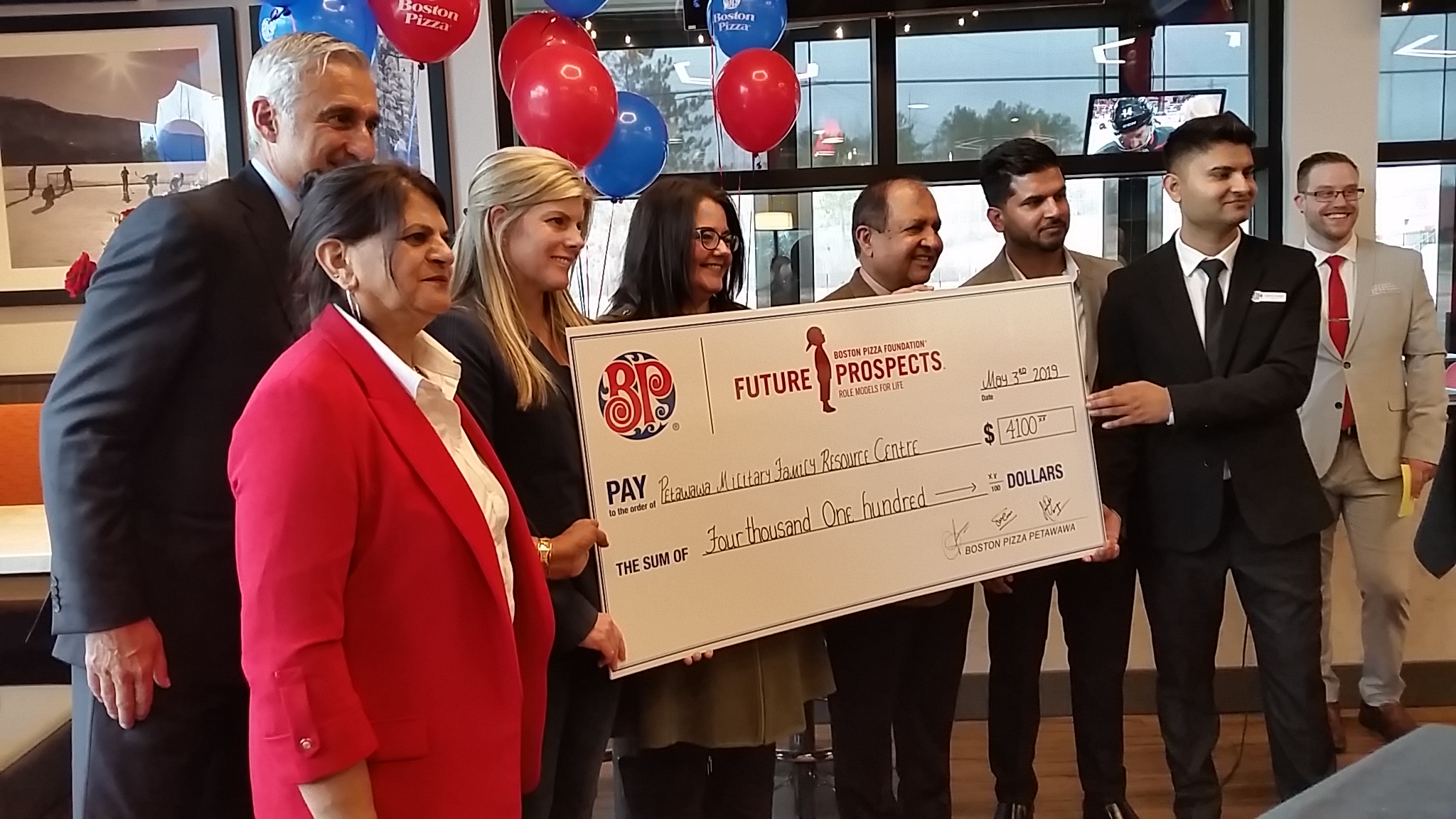 May 3, 2019, Petawawa welcomed Boston Pizza as the newest full-service restaurant to the community during a private VIP reception on May 3, 2019. Local political dignitaries, Boston Pizza executives, area business owners, and municipal representatives were among the guests present to witness the unveiling of this new business for the Devgon family.
While family and friends of the Devgon family were introduced, Boston Pizza representatives espoused the family's many business successes and the fantastic training and employment opportunities that this family business was providing to the community; some 115 students and staff are employed at this business, many learning hospitality skills for the first time.
In addition to supporting local employment and skills development opportunities, the Boston Pizza organization, through its Future Prospects fundraising program, donated much-needed funds to the Petawawa Military Resource Centre. This money was collected during the company's pre-launch lunch and dinner services where invited guests were treated to complimentary service with all gratuities going to support this worthy cause.
Mayor Bob Sweet congratulated the Devgon family, as well as Denis Moncion and his family, for seeing the potential in Petawawa and investing in the Petawawa community. Mayor Sweet acknowledged the many businesses established in our community through the tireless efforts of Denis Moncion.
Boston Pizza is located at 2939 Petawawa Boulevard. It boasts a large three-season unique patio and a varied corporate menu offering not only pizza but also pasta and sandwich options for the consumer.
For more information:

Shan Devgon - Owner
devgons1@bostonpizza.com