Banville Yamaha - Roger and France Retire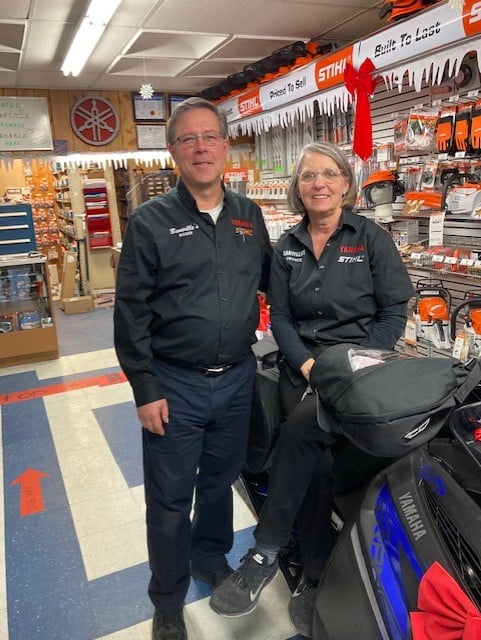 January 2022 - Roger and France owners of Banville Yamaha, for the last 28 years (27 years and 9 months), have announced their retirement. This family-run business has certainly supported many an adventurer on their travels, helped many more purchase their snowmobile and outdoor recreational vehicles, hired and mentored many local residents and of course, supported many local causes and functions.
We know this was not an easy decision for Roger and France who love the work they did and all those they met. We wish them nothing but the very best in their next adventure.
The new local ownership has big plans for the business and so we will look forward to the continuation of the legacy and service started by Roger and France.