Algonquin Sewing Centre - New Ownership New Home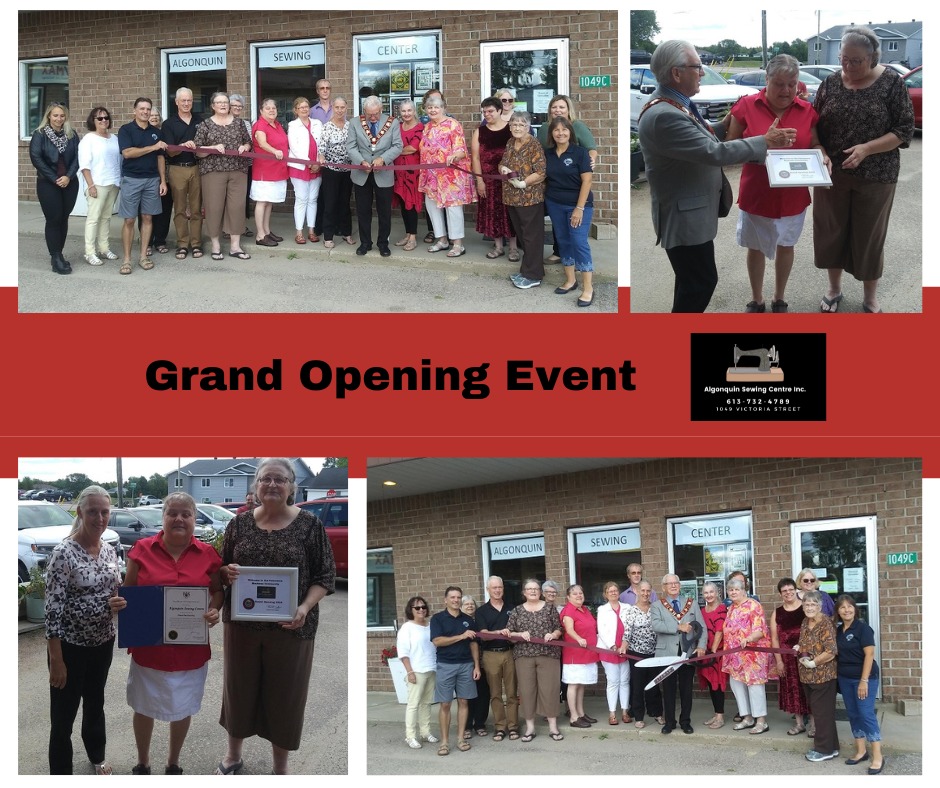 Today members of Council, representatives from John Yakabuski's office, and members of our Petawawa Business Advisory Network welcomed the new owners of the Algonquin Sewing Center at their new home at 1049 Victoria St.

Within the span of eighty-one days, a group of 23 local quilters has joined together, undertaken the work, and ensured the continuation of the beloved Algonquin Sewing Centre business in Petawawa. The business has been in existence for 34 years, owned for the last 15 years by Cyndi Tether. Despite Cyndi's retirement, she is looking forward to continuing her association with the store in a different capacity.
Under the management of Wendy Henderson and Cynthia Bell, and with a staff of ten Algonquin Sewing Centre has relocated to a new home at 1049 Victoria Street Unit 3 fortuitously located at the corner of Victoria St. and Algonquin St. in Petawawa.

This new location has been revitalized and revamped to accommodate the retail store and the classroom spaces so the community can continue to source their necessary sewing and knitting materials locally. Classes will begin in September; quilting (various techniques), machine embroidery, knitting as well as special classes. Sewing machine repair and tune-up services will also continue to be offered and they hope to eventually add sewing machine sales to their services.

The Algonquin Sewing Centre will be open Monday to Friday from 10 am – 5pm and Saturdays from 10 am – 2pm.

Welcome to your new home in Petawawa!