Dog House Brewing Company Featured in Buy Veteran Campaign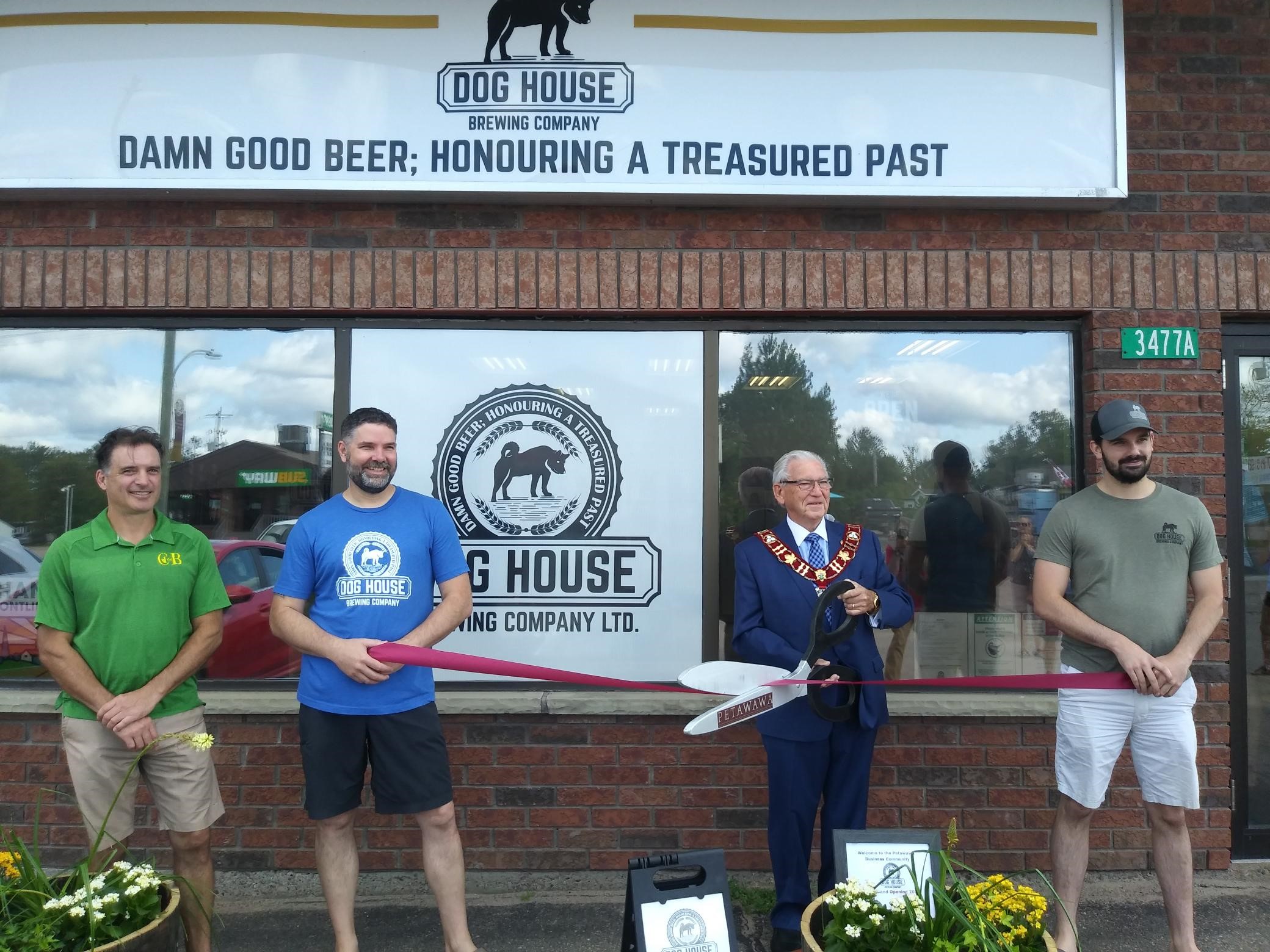 Congratulations to
Dog House Brewing Company Ltd
., our very own local brewing company, who has been featured in Operation Entrepreneur (BuyVeteran.ca) through their Prince's Trust Canada / La Fondation du prince au Canada support for military entrepreneurship and mentoring program!
Stop by to see Richard and Brady at their retail location located at 3477 Petawawa Blvd. You can discuss a new label coming soon to their growing craft beer selections and grab a few to go!
---
August 2021 On Saturday, members of Council, members of the Petawawa Business Advisory Network, the media, and the public were invited to attend the Grand Opening of Dog House Brewing Company Ltd. Owners, father, and son, Richard and Brady McNish have established Petawawa's first microbrewing. As serving CAF members these two have crafted beer that is not only good but honours "a treasured past". Since opening in February of this year, they have already expanded their capacity and introduced new beers to their growing line; War Dog, 18 Pounder, Breacher, and Royals.
Be sure to visit them at their retail location 3477A Petawawa Blvd.
Seen in the photos are Richard and Brady McNish, Mayor Sweet and Deputy Mayor Serviss, Val Hyska, Chair of PBAN, and William Grandy member of PBAN.