Take a Seat - Festival Hall Performing Arts Centre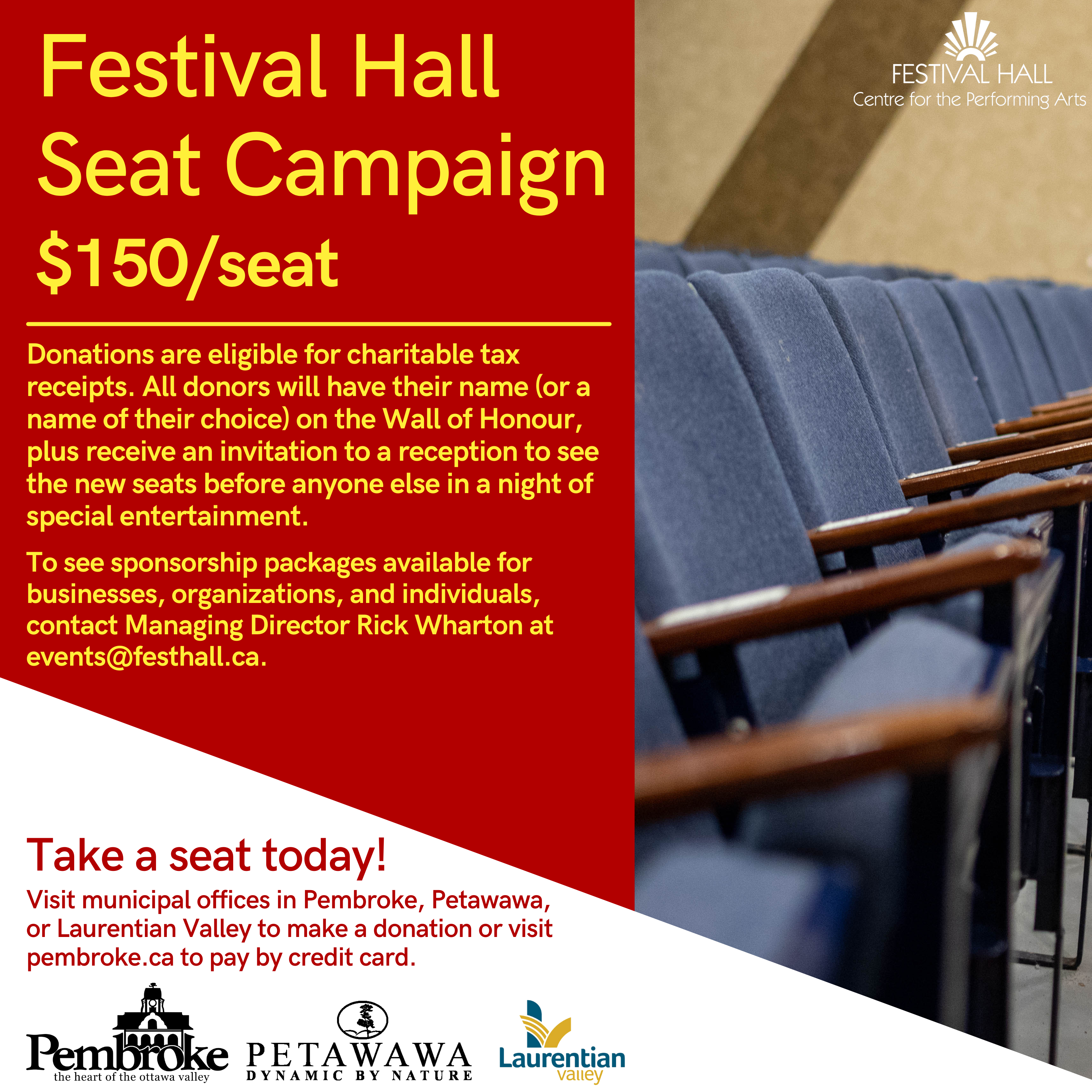 Be a patron of the arts and support your local community theatre by sponsoring a new seat at Festival Hall.
Want to learn more about this program and how you can participate? Simply contact events@festhall.ca and speak with Rick Wharton the Managing Director.
There are multiple levels of sponsorship should you wish to explore options.
Join us by Taking a Seat at Festival Hall!
You can also connect direct to Festival Hall website here.