Ontario Connects - Making High Speed Internet Accessible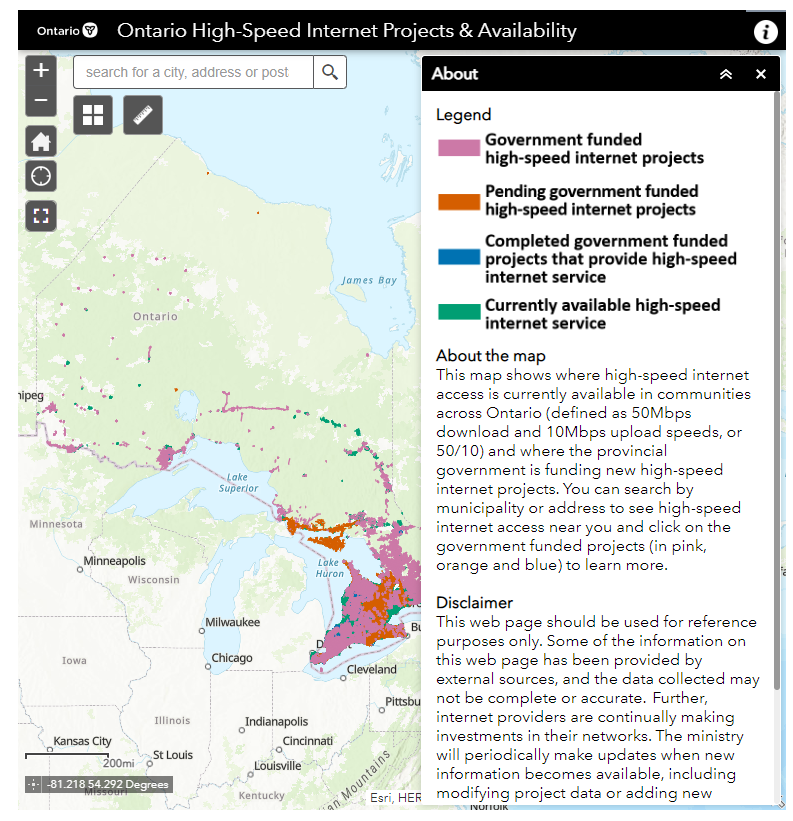 A new, innovative and transparent competitive process, launched in 2021 by Infrastructure Ontario, gave telecommunications and internet service providers the opportunity to bid for provincial funding. The Province has now signed contracts with eight internet service providers to bring better access to homes and businesses in as many as 339 municipalities across Ontario.
Learn more about how Ontario will be connected by 2025 and search by address, community, or municipality for information on high-speed internet availability and projects in your area.
Ontario connects: making high-speed internet accessible in every community | ontario.ca