Business Networking Space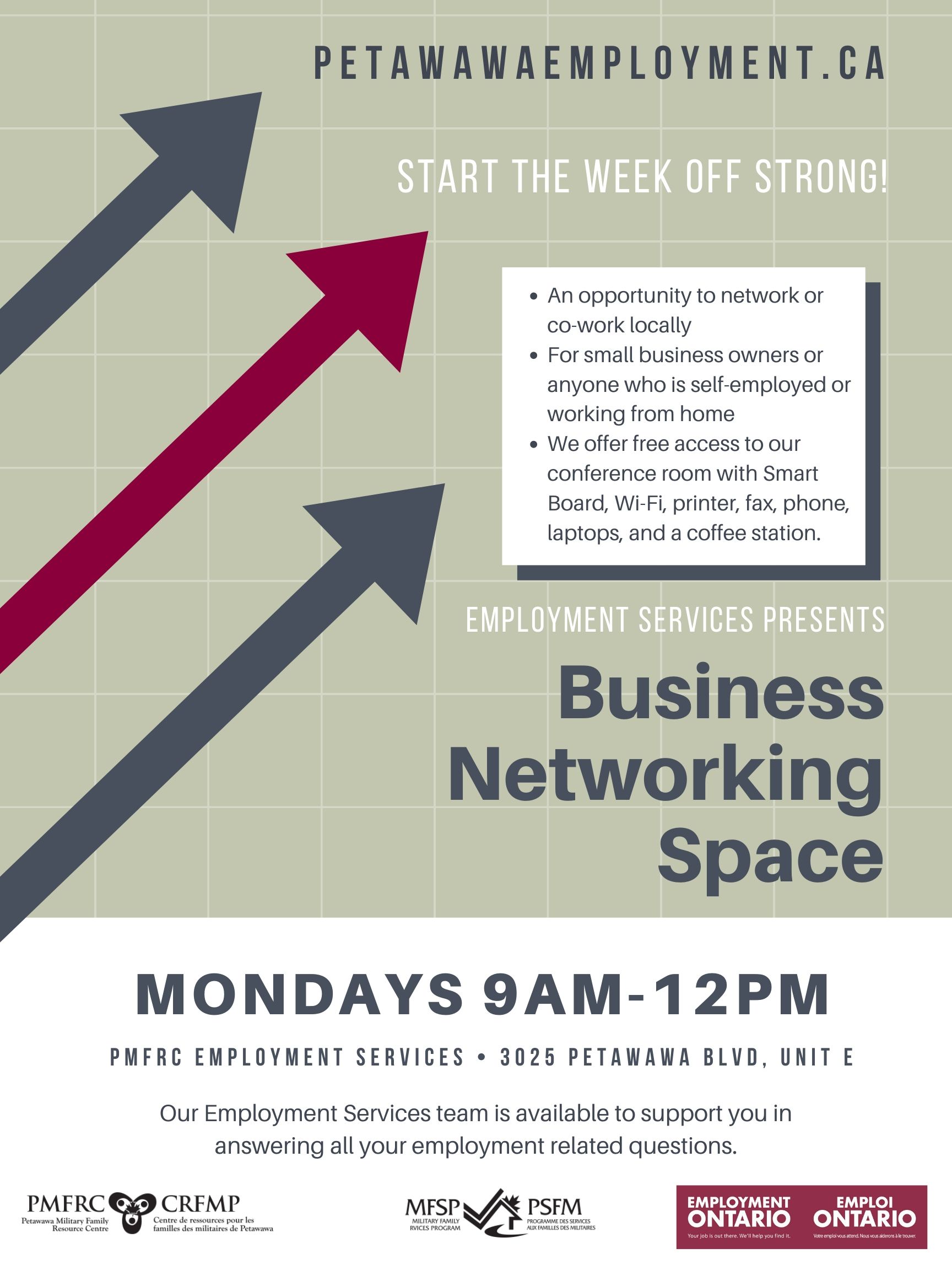 The Petawawa Military Employment Centre has launched a program that provides a Business Networking Space for anyone who is self-employed, or needs a local office space for a short period of time. This space is available every Monday from 9 am to 12 pm. The office is located at 3025 Petawawa Blvd. Unit E. There is no need to register, this is a drop in opportunity.

The Petawawa Military Employment Centre also provides this same meeting space to local businesses and community groups who require a location to conduct staff meetings, training sessions or host speaker groups. This does require the space to be booked in advance. If you are interested in using this boardroom for these purposes please call 613-687-1717.