Service Concierge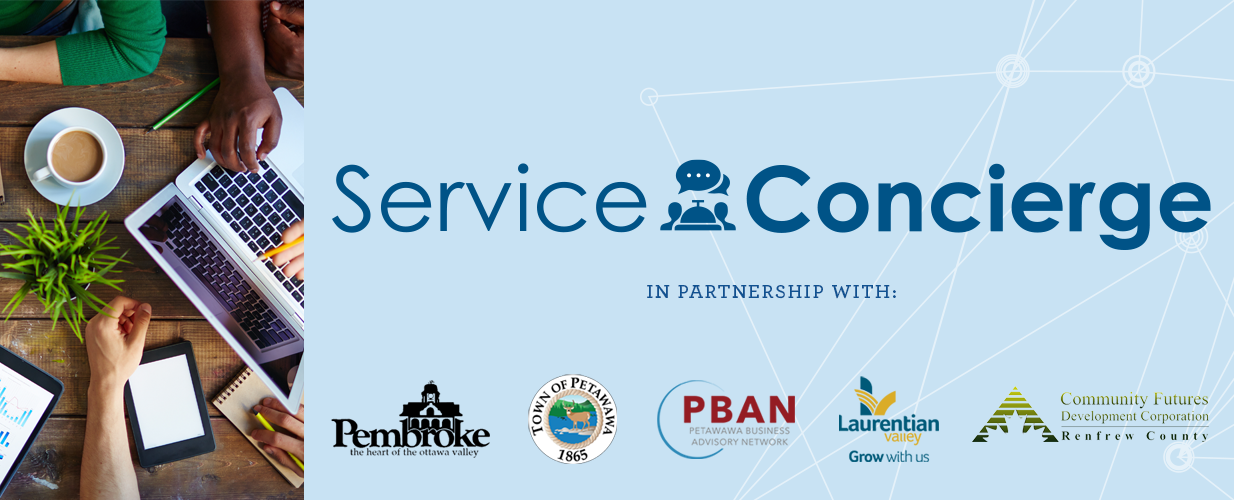 In light of the current COVID-19 global pandemic, the Service Concierge partnership regrets that, at this time, we must postpone the Digital Media workshops. It is unfortunate that we must take these steps, but we feel that it is in everyone's best interest to take any and all necessary precautions to ensure health and safety.

Refunds will be available for those who have already registered for workshops. As soon as it is safe to do so we will work to reschedule and deliver this program. We will extend first opportunity to participate to those who were registered for the workshop sessions already. We thank everyone for their patience and understanding as we all navigate the challenges of dealing with COVID-19.

---
The Service Concierge Program is designed to provide businesses with a tailored and customized opportunity to work with local consultants in the areas of digital media, finance and beautification. As part of this locally developed program, there will also be the implementation and facilitation of workshops which will encourage collaborative networking and further education.

The first of our 2020 Service Concierge programs is Digital Media.

February 10, 2020 we launched the 2020 Digital Media Audit portion of the Service Concierge program.

March 6, 2020 we launched the 2020 Digital Media Workshops under the Service Concierge program. POSTPONED
Register online now to participate in a workshop.