Pop Up Container Market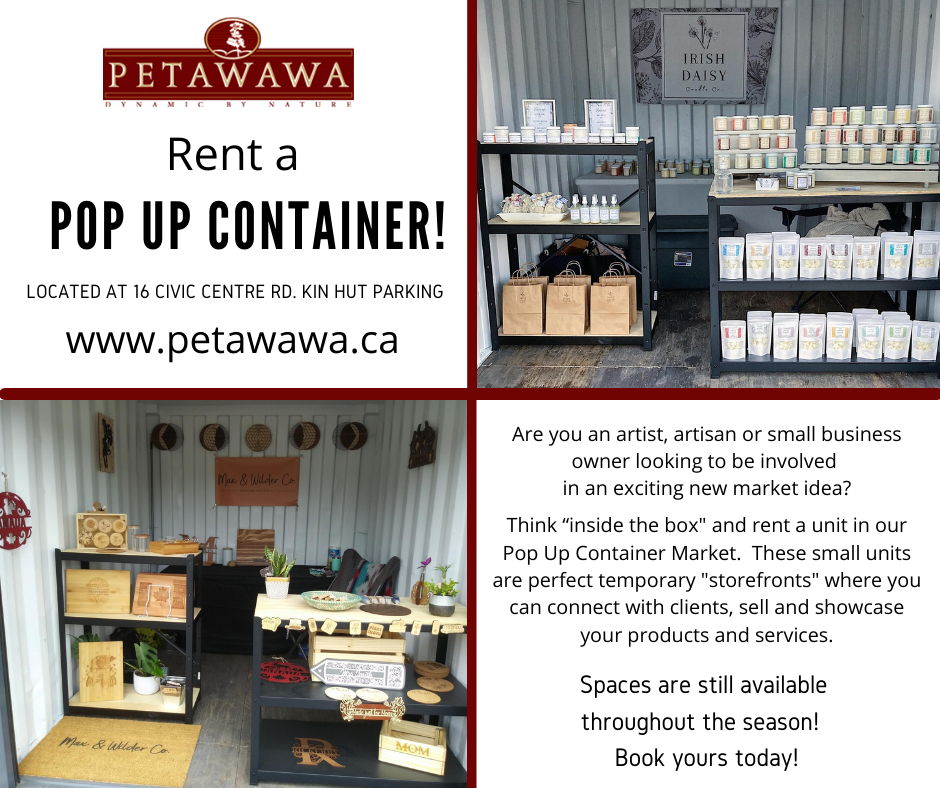 This summer, artists, artisans, small business owners and charitable organizations have a new retail venue from which to sell, showcase and commission their art, products and services. Introducing Petawawa's newest market experience - the Pop Up Container Market.
Arranged amongst the tree canopy at the Kin Hut area of the Civic Centre are five (5) 10 ft. (80 sq ft.) sea containers available for week long rentals. These mini storefronts are highly visible from Petawawa Boulevard by both road and human powered traffic. Located with plenty of parking and proximity to washrooms, fields of play, mini putt, splash pad and arena this area is a hub of activity any day of the week. Add in some special events and our own McGuires Doughnuts food truck and there is traffic to this area making the opportunity not only for walk by sales, but is a perfect location to invite your customers to come and see you.
Spaces are still availble for rent throughout the summer and into the autumn season. Reserve your temporary Petawawa storefront today!
For further information, please contact:
Christine Mitchell – Economic Development Officer
613-687-5536 ext. 2021
cmitchell@petawawa.ca