Entertainment - Yoga and Music in the Market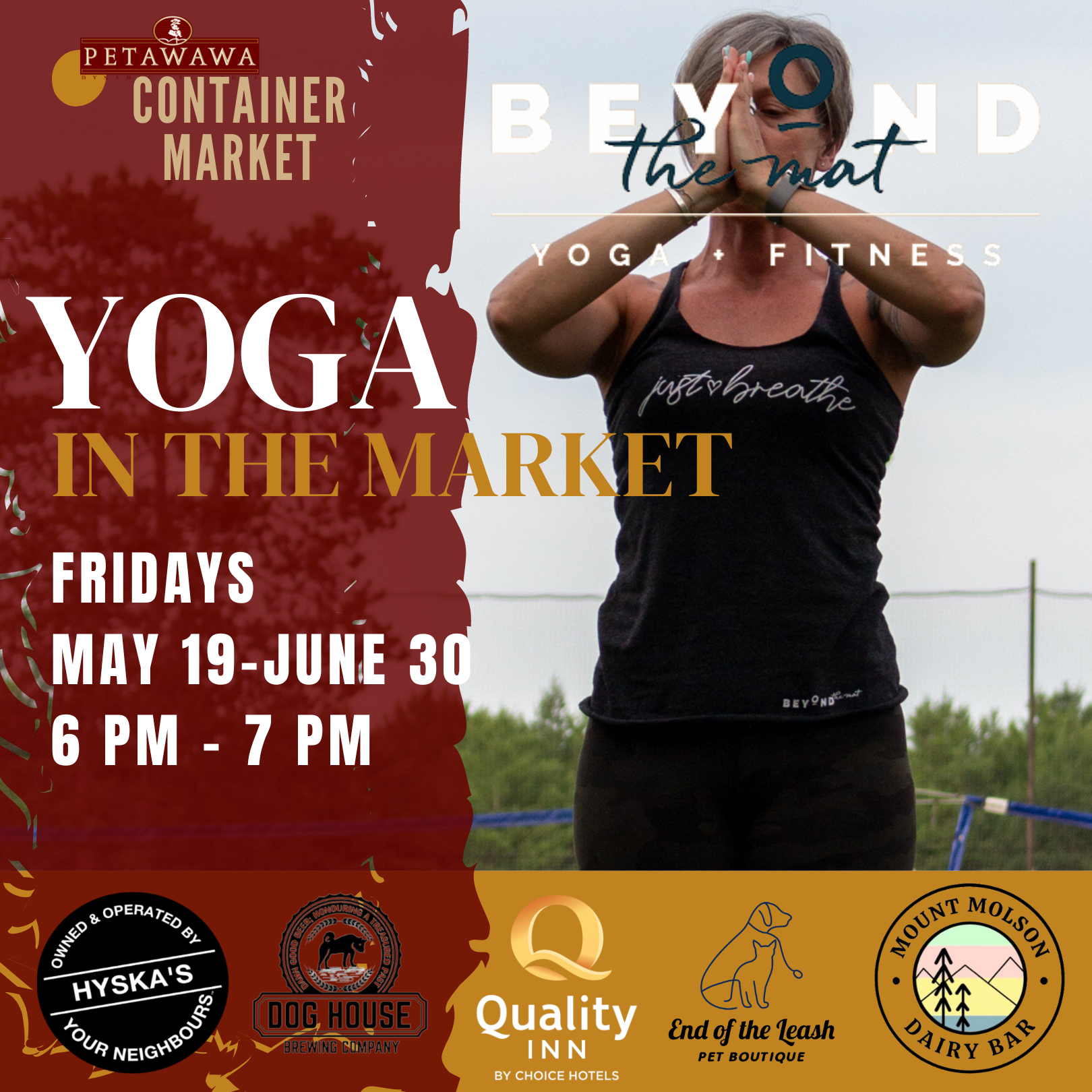 Yoga in the Market (Spring program)
We are pleased to have the talented yogis from Beyond the Mat Yoga Studio delivering a series of FREE sessions in our market each Friday starting May 19th (our opening weekend) until June 30th. Join us for nature and movement from 6 pm - 7 pm.
Music in the Market (Summer program)
Join us, at the Petawawa Container Market, each Friday (3 pm - 8 pm) this summer. Stop by before you go home for the day or make a visit to the market before your dinner reservation to enjoy a few more minutes of the outdoors whilst listening to music provided by area musicians. Musicians or entertainment will occur between 5 pm and 7 pm.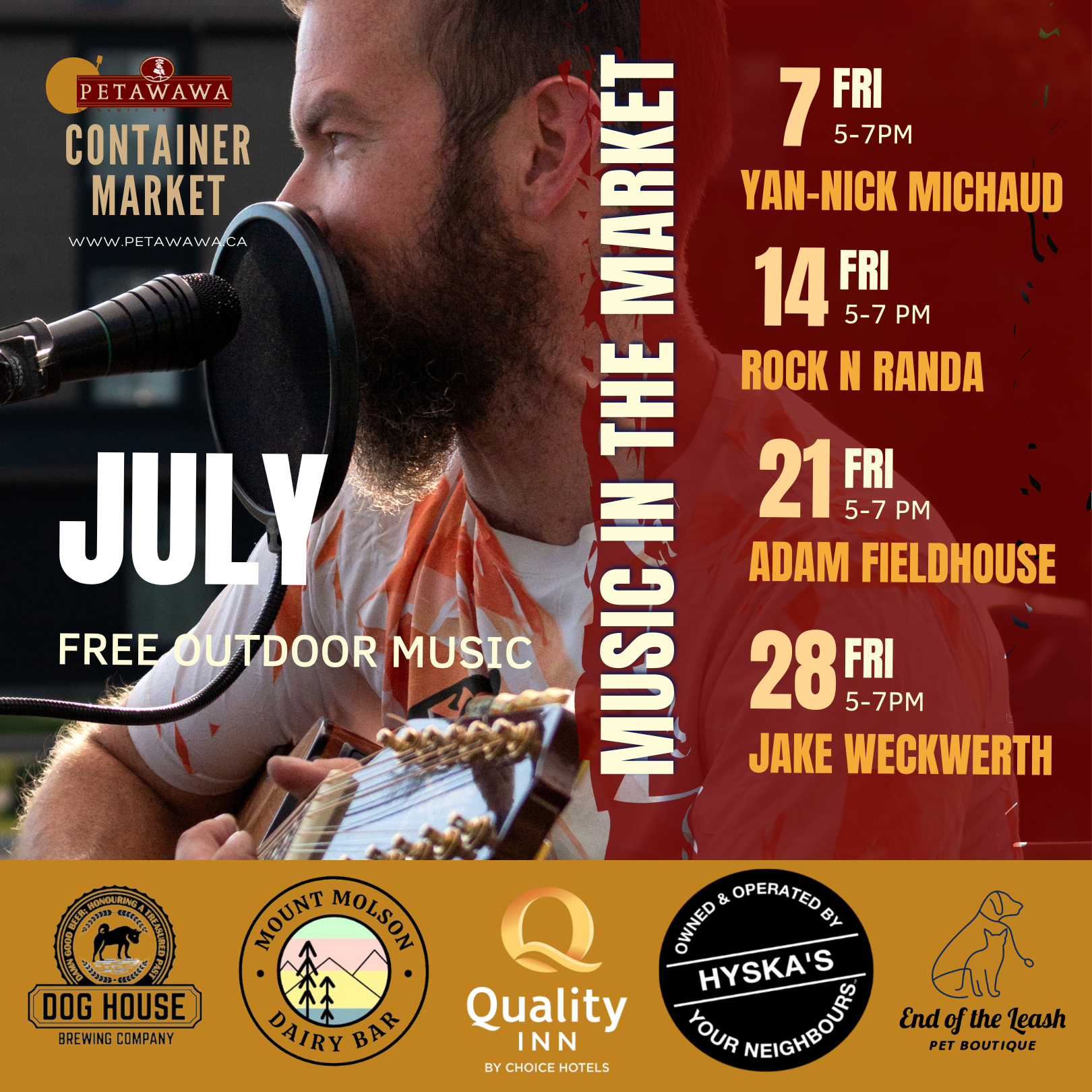 July 7 - Yan-Nick Michaud
July 14 - Rock n' Randa
July 21 - Adam Fieldhouse
July 28 - Jake Weckwerth
Aug 4 - Rock n' Randa
Aug 11 - Adam Fieldhouse
Aug 18 - Khloe B Music
Aug 25 - Sigrid Geddes and Zoe Leblanc
This is the schedule of entertainment that has been arranged. It is subject to change based on circumstances outside our control.

Sponsorship Opportunity
If your business would like to sponsor our Yoga or Music in the Market program we will include your business logo in our graphic materials and share and tag your business in our social posts from our @Petawawa Container Market pages. Sponsorship is $250 and participants will have first right of refusal in the program in subsequent years. Sponsor opportunities will be accepted until April 14th, 2023. Email Christine Mitchell to connect about this opportunity.
Entertainer information
We work with area musicians and entertainers to bring the market to life each Friday evening. If you want to work with us then we would welcome the opportunity to showcase your talent. This is a great way to busker in an organized format supported by activities in the market area. We can pay a small fee for service or make a donation to your cause if we engage you in the program. We also welcome the community at large to come forward and use this opportunity to showcase talent and entertainment to support worthy causes.
Entertainment happens on Fridays during the summer between 5 pm and 7 pm. We ask entertainers to do two sets in that time. If you wish to participate outside this timeframe we are happy to chat. Please contact Christine Mitchell at the municipal office at 613-687-5536