Digital Support Services - Digital Squad with Main Street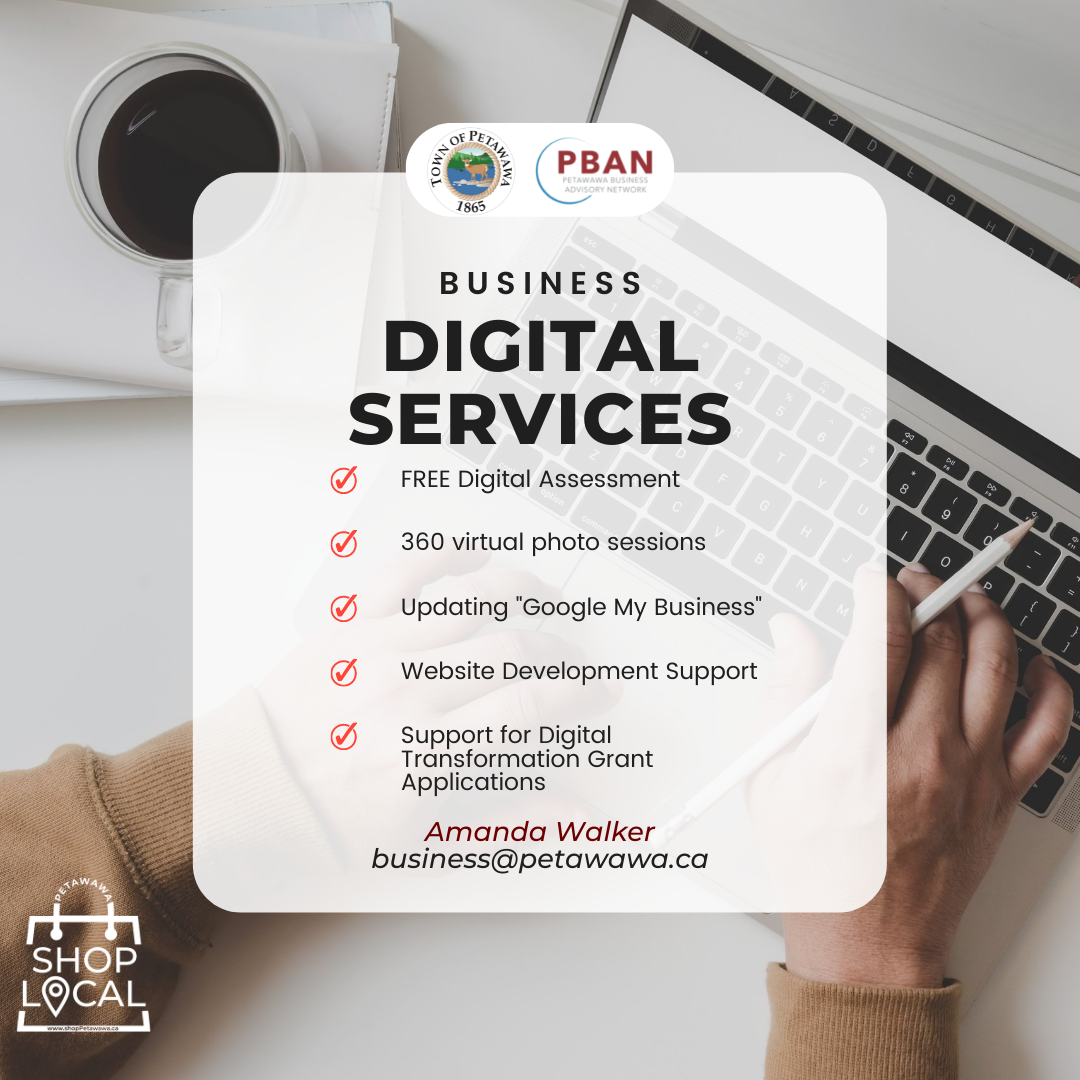 The Town of Petawawa has recieved funding support from Digital Main Street's Ontario Grants Program (OGP) for a Digital Service Squad Member (DSSM), to provide local support for small Petawawa businesses to adopt online technologies and digitally transform their sales, marketing and back-office operations.
In order to access these services Petawawa businesses must register through the Digital Main Street portal and complete a 5 minute registration process. NOTE: you want to select your area as Petawawa. Once that registration process is complete our local support person, Amanda Walker, can reach out to your business and assist you with the various programs and opportunities under the Digital Main Street portfolio.
Services can include:
FREE Digital Assessment
FREE 360 Photo Session
FREE Support Updating Google My Business account
FREE Website Development Support
Support Completing Digital Transformation Grants - up to $2,500 available until end of November 2021. Learn more about the Digital Transformation Grant here.
Do you have questions? We can help. Contact Christine at cmitchell@petawawa.ca or call the municipal office at 613-687-5536 ext 2021.