3477 Petawawa Blvd. (Commercial Rental Space)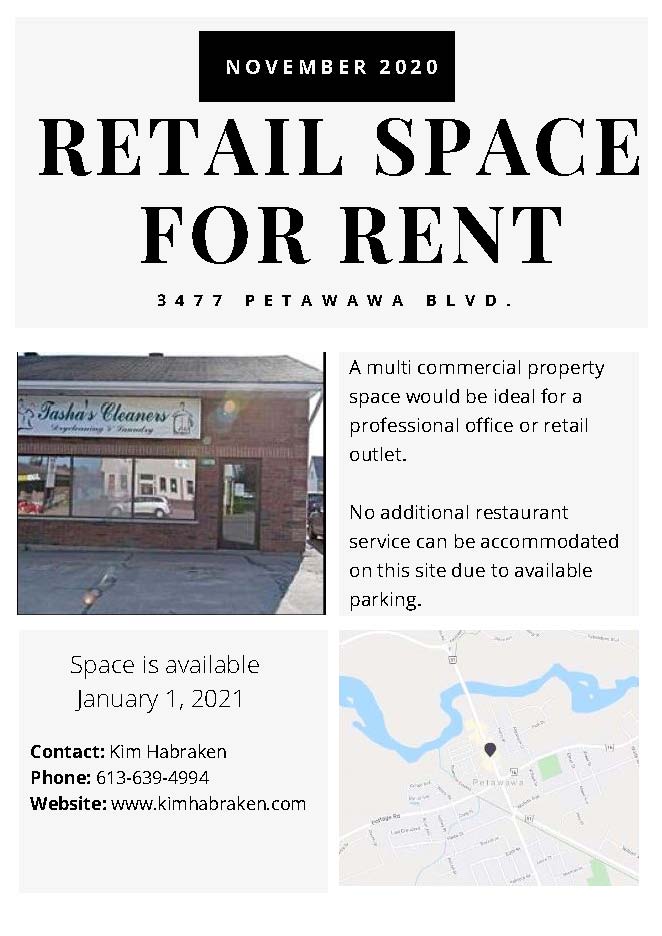 This multi-commercial property has a single unit of 1000 sq. ft. available for lease as of January 1, 2021. Located along Petawawa Blvd., this building has great access from the Town's main corridor.

Property owner is offering a flat rate monthly lease with tenant paying their own heat and hydro. Unit is on municipal water service.
Contact: Kim Habraken
Phone: 613-639-4994
Website: www.kimhabraken.com