2265 Petawawa Blvd. (Commercial Buildings for Sale)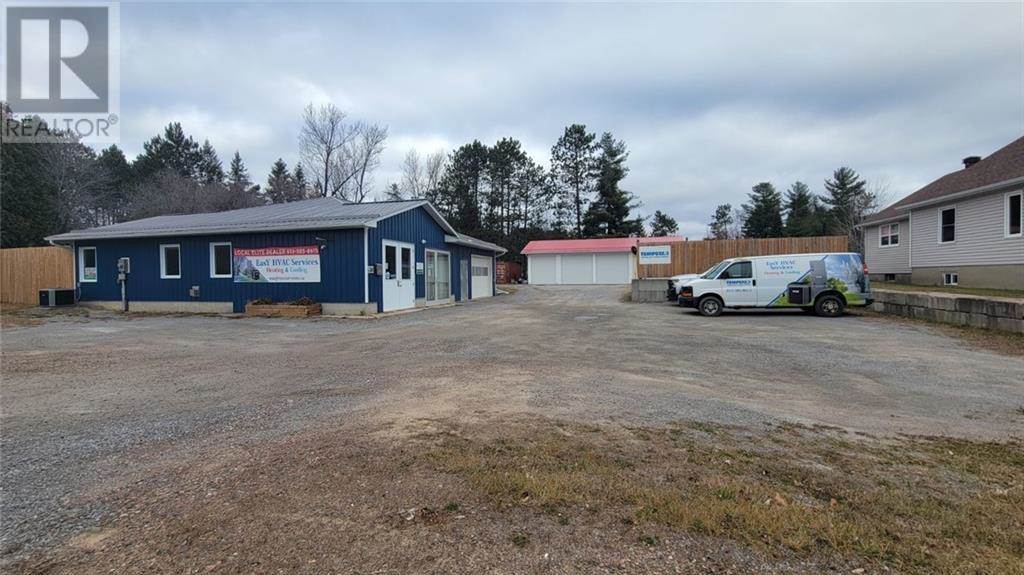 Renovated commercial buildings along Petawawa Boulevard. The main building has natural gas heating and air conditioning and is 1,800 sq ft. Main retail space/showroom approx. 32'8″ x 11′ and semi-private office area 16'9 x 7'6. Private owner's office 10′ x 13′ with private 2 pc bathroom. A separate 17'8 x 11'3 office or reception area with outside access. Large workshop space approx. 21′ x 34′ with 9'7″ ceiling, 12′ x 8′ garage door and passage door access, welder plug, kitchenette/breakroom 12'8 x 7'11, washer hookup and 7'11 x 7'11 office. The staff has shared 2 pc bathroom. Tankless gas hot water comes with the property.
The back storage building (33'8″ x 23'4″) has cement floors, 3 garage doors plus a separate office (21'6 x 12'9) with a loading door & is heated with propane. Covered storage along the back approx. 11′ x 23′. The property is mostly fenced. Steel roofs. Eavestroughs. 200 amp electrical.
Zone: Commercial
Lot Info: 0.6 acres
Listing: For sale: 2265 PETAWAWA BOULEVARD, Pembroke, Ontario K8A7G8 - 1316194 | REALTOR.ca
Interested purchasers should check with the local municipality in advance of purchase to ensure that any business use or intended use is permitted. Business registration and potential change of use review will be necessary for new owners to complete.