1 and 3 Ellard Street (Land)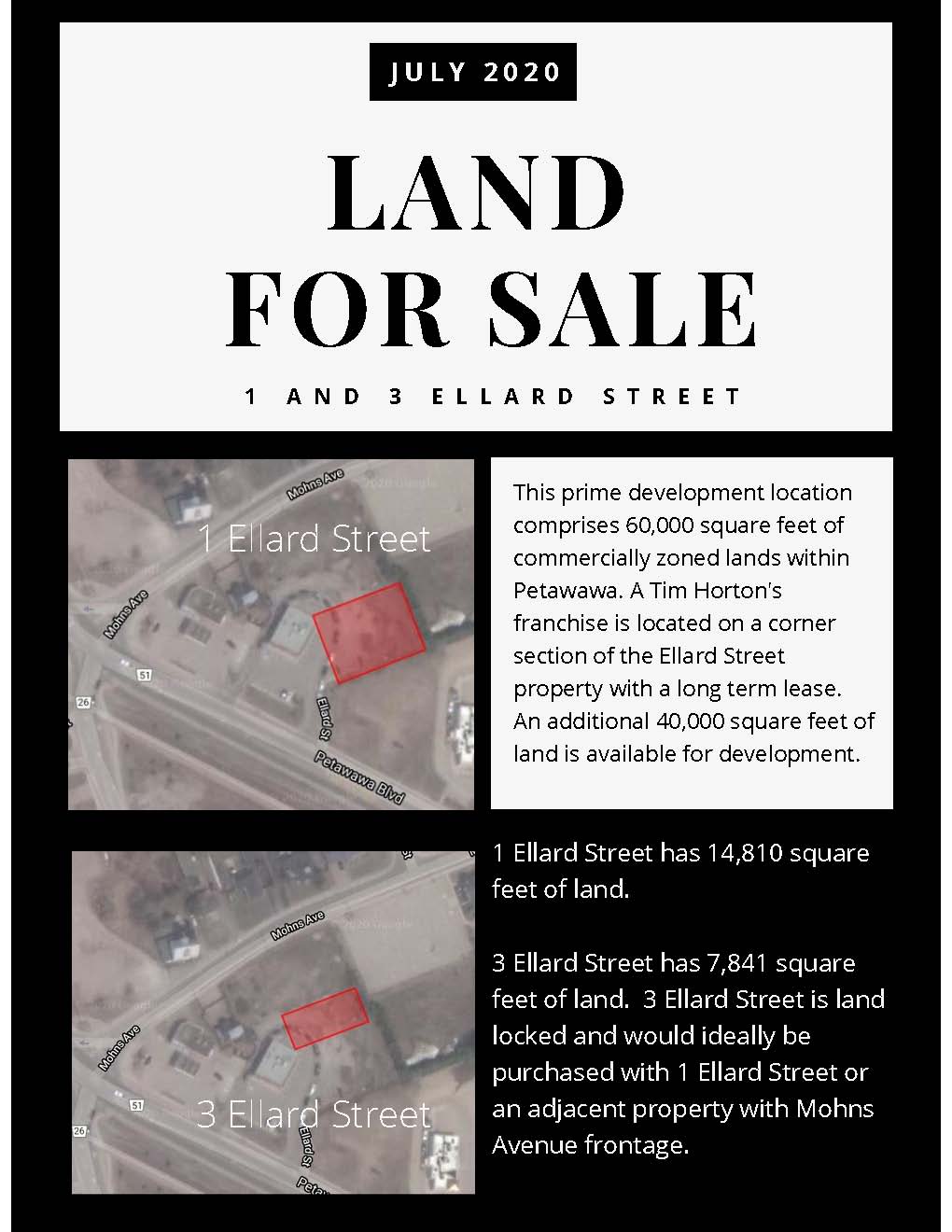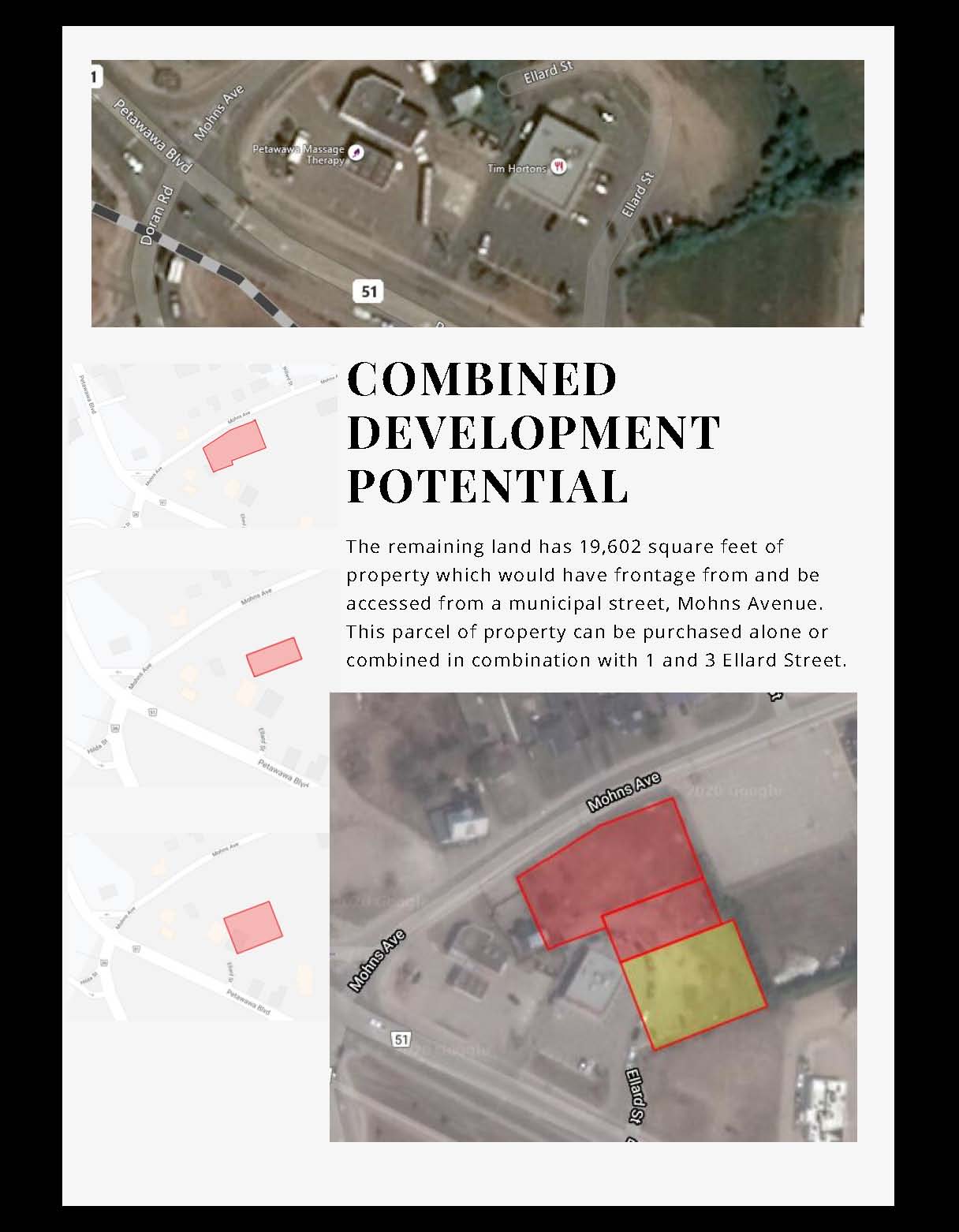 This prime development location comprises 60,000 square feet of commercially zoned lands. A Tim Horton's franchise is located on a corner section of the property. The additional 40,000 square feet of land is available for development.
1 Ellard Street has 14,810 square feet of land.
3 Ellard Street has 7,841 square feet of land.

The remaining land has 19,602 square feet of property which would have frontage from and be accessed from a municipal street, Mohns Avenue.
Contact: Subhkin Canada Inc.
Principal: Sandeep Aggerwal
Phone: 613-798-6849
Concept of potential development on this site.