Nook Crêperie - Nook on the Go - Grand Opening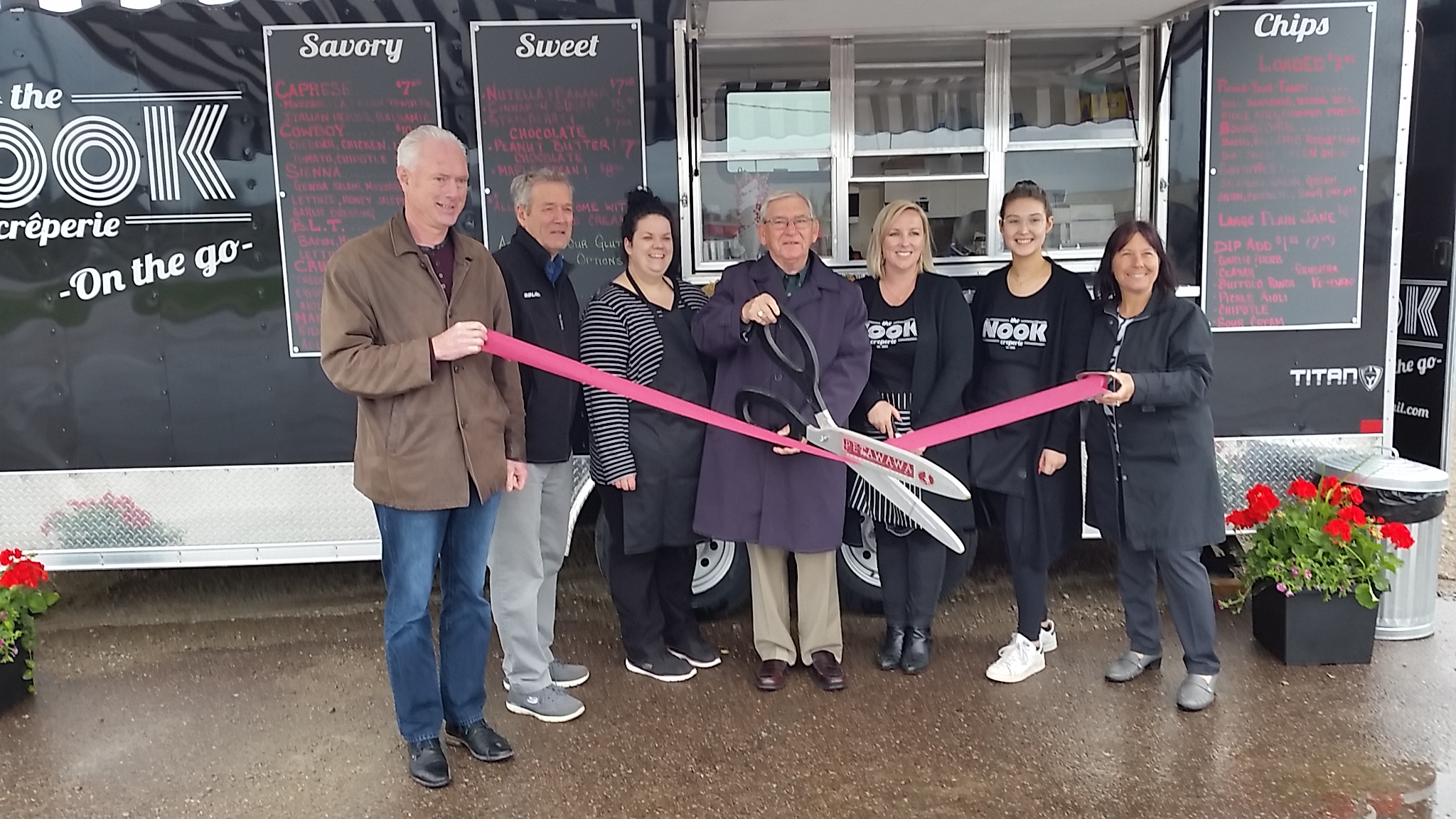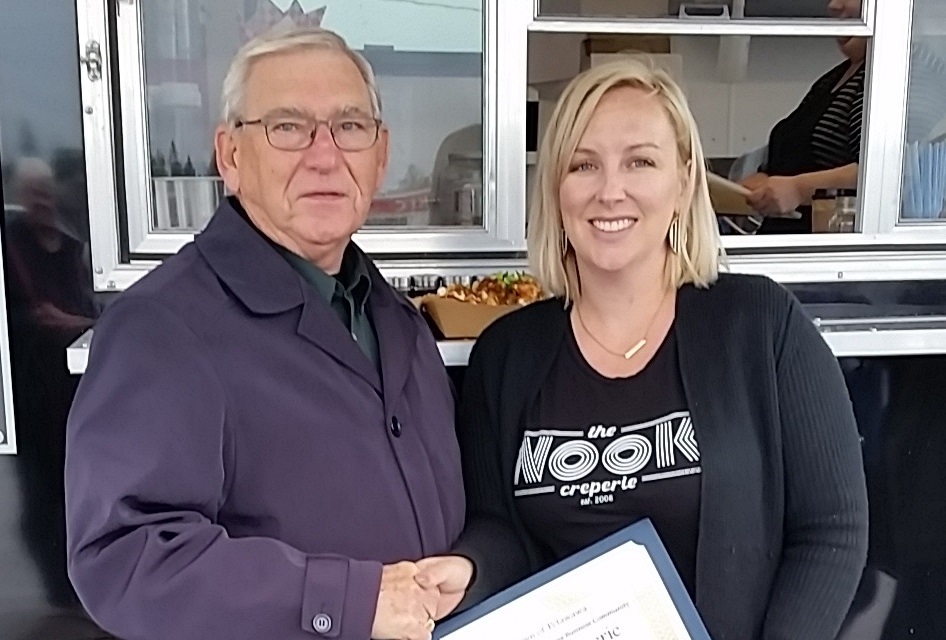 June 4, 2019

Petawawa, ON – The Nook Crêperie has come to Petawawa. Residents and visitors to Petawawa can now enjoy the exquisite and artful Parisian tastes masterfully crafted by the Nook staff in a new and entirely portable format.
As part of a pilot Street Food Vendor Program for Petawawa, the Nook on the Go offers food truck fare that pays homage to their traditional storefront menu but with enough of a twist that will keep food lovers coming back for more.
During the Grand Opening ceremony, Mayor Sweet welcomed Joanna Ells and her team to Petawawa, citing the delicious food, unique concept and dubbing the exceptionally flavourful loaded chips as "Petawawa's version of poutine."
Patrons of the Nook on the Go can enjoy loaded chip slices drizzled with a homemade dill pickle topping, southwestern chipotle inspired garnishing or even a Mediterranean inspired topping with a balsamic reduction, sundried tomatoes and goat cheese. Menu options, of course, include their signature crêpes, in a wrap format, filled with savoury fresh ingredients. If you have a hankering for a bit of sweet, the crêpe filled sundae wrap, is scrumptious.
Nook on the Go is located at 3067 Petawawa Boulevard in the parking lot adjacent to Gearheads.

Joanna Ells – Owner of the Nook Crêperie
613-735-4800
nookcreperie@gmail.com