McGuire's Doughnuts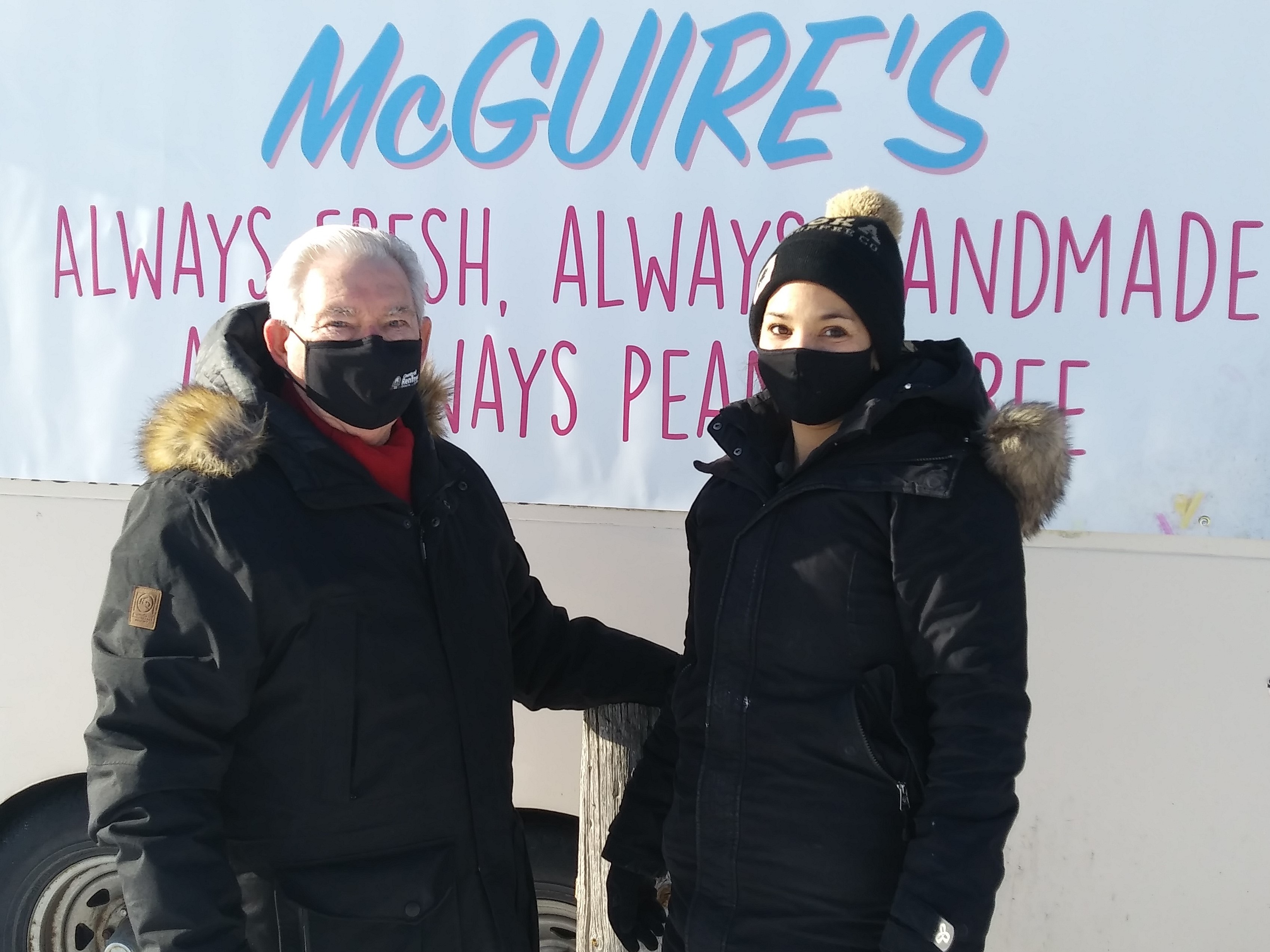 Connor and Kristina McGuire are pleased to have the opportunity to bring their fresh, homemade, handcrafted doughnuts to the residents of Petawawa. As part of our street food vendor program, their mobile vehicle is located at the Civic Centre, in the parking lot by ball diamond one.
Presently, McGuire's Doughnuts will operate Wednesday - Saturday 9 am - 4 pm (or until all product sells). Kristina can accommodate large business orders through an e-transfer pre-arrangement. Follow them on Facebook to stay current as they navigate the new landscape of managing two locations. You can also order McGuire's Doughnuts for delivery through ValleyEats.
Mayor Sweet, Council and members of the Petawawa Business Advisory Network were present during a meet and greet, held December 18, 2020, to welcome McGuire's Doughnuts to Petawawa.
We are hopeful that we can encourage the McGuire's Doughnuts to make Petawawa a permanent retail location.