Kelsey's Petawawa Original Roadhouse Customer Appreciation Event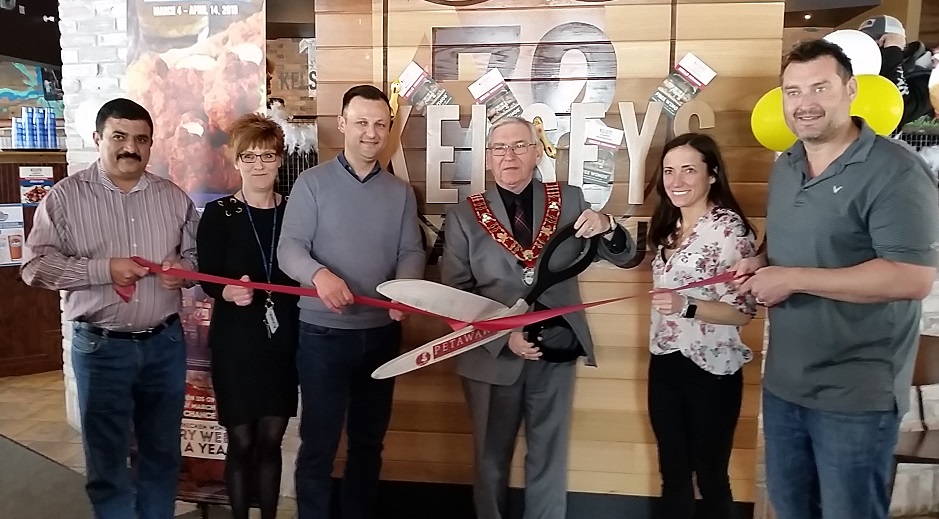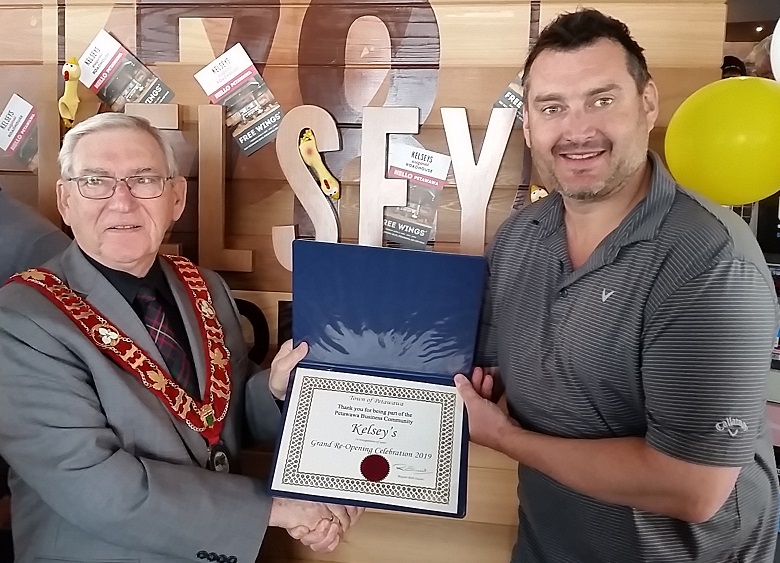 April 9, 2019
Petawawa ON Kelsey's Original Roadhouse celebrated the completion of an expansive renovations with a customer appreciation event that saw many patrons sampling new menu and beverage fare.
Kelsey's Petawawa was roughly fifteen years in the community under the ownership and management of Kim and Brad Clouthier. They sold the franchise to Peter Corbin in 2015. Peter undertook the renovations to bring the new Kelsey's Original Roadhouse aesthetic and brand to the Petawawa restaurant. The renovations included a new bar, seating, layout, signage and exterior works including patio upgrades and awnings.
Mayor Sweet was present at the Customer Appreciation event where a ribbon cutting ceremony marked the completion of the renovations and rebranding of the restaurant. Mayor Sweet was pleased with the investment in the community and acknowledged the ownership as tremendous corporate residents.
Located at 3119 Petawawa Boulevard, Kelsey's Original Roadhouse employs roughly 50 people. They serve a classic Canadian fare that includes appetizers, wings, sandwich and chuck burgers, pasta, and some retro-home favorite dishes like mac and cheese.