J&E's Bored N' Saucy Opens in Petawawa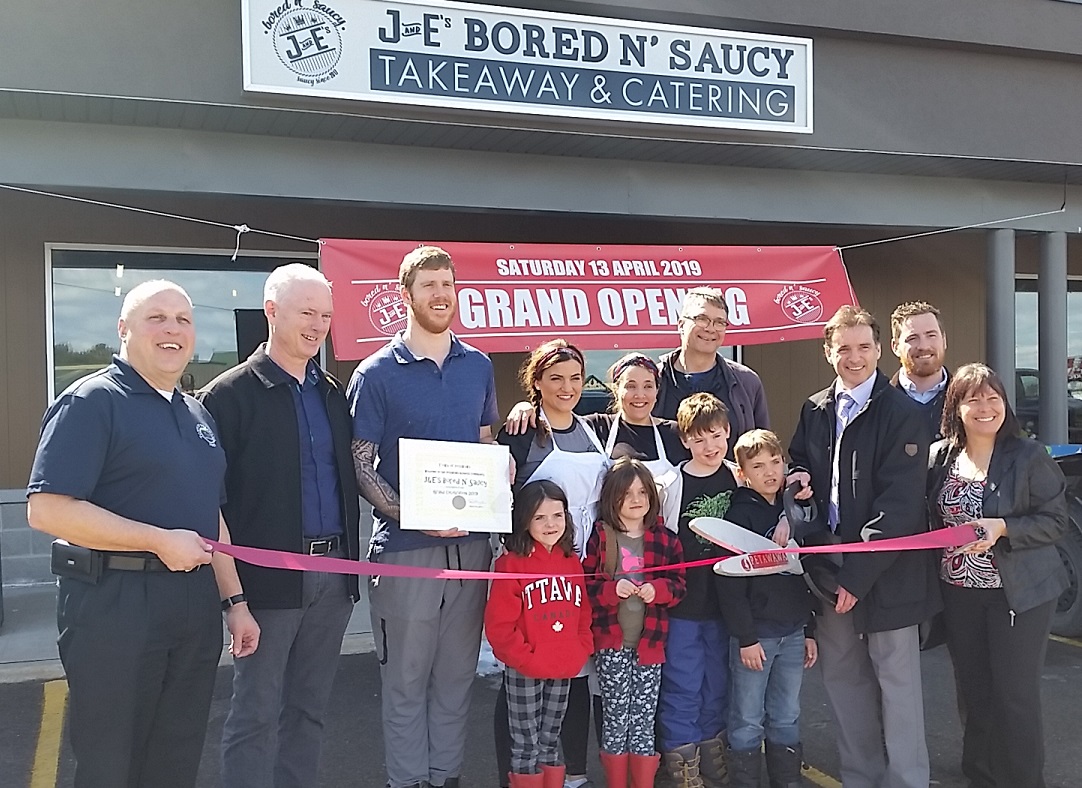 Congratulations to Jeremy Kozakevich, Elissa Rosene and family of J&E's Bored N' Saucy, the newest members of our Petawawa Business Community. On Saturday, April 13, 2019 Deputy Mayor Serviss along with Councillor Rutz, Councillor Carmody, Councillor Sabourin and Councillor McLean brought greetings and well wishes to this homegrown takeaway and catering service.

Those in attendance were treated to creative food samplings including hibiscus glazed donut bites. This unique retail service offers ready made meal options to , heat and serve at home, a variety of on site prepared food options, some fresh baked sweet treats as well as a series of marinades and sauces.


The purchase of any sauce is in fact an opportunity to support the Wounded Warriors Canada Foundation as every purchase ensure a direct donation from J&E's. Their motto is "Get Sauced for a Cause".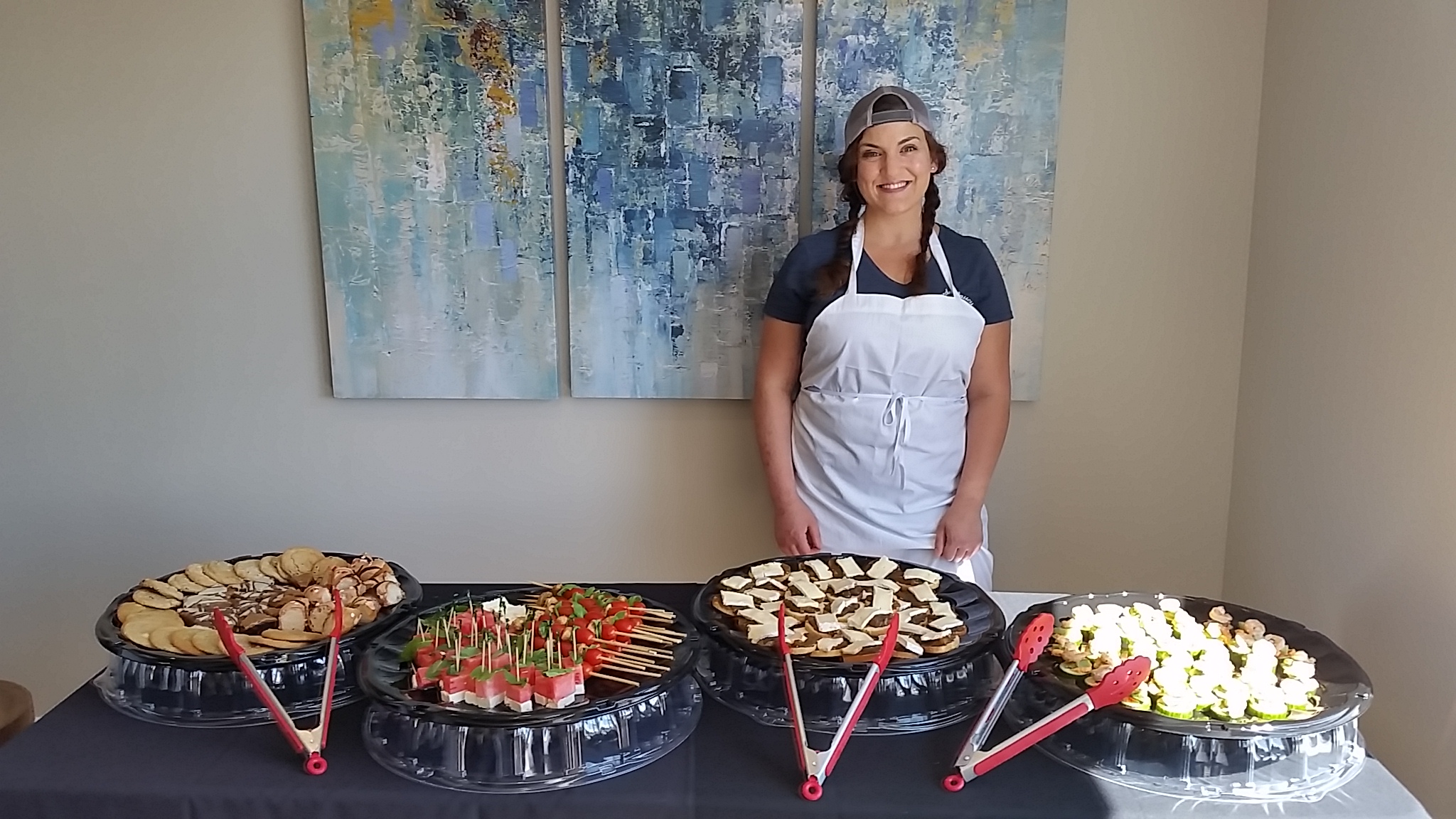 April 4, 2019

J & E's Bored N' Saucy Takeaway and Catering is celebrating the official grand opening of their flagship retail storefront located at 3025 Petawawa Boulevard, Petawawa Market Mall, on Saturday, April 13th at 11 am. The success of a homegrown BBQ recipe, Sweet Ghost Pepper BBQ sauce, and subsequent other original and innovative sauces and marinade creations have inspired this scratch kitchen takeout and catering service.

The tongue and cheek business name, Bored N' Saucy reflects the vibrant and sassy owner partnership, both in life and business, known as Jeremy and Elissa; the J & E in the equation. The story goes that Elissa developed their signature BBQ sauce while Jeremy was deployed, claiming boredom despite all their family, pet and work commitments. The "boredom" was resolved when Elissa was in the kitchen creating her, soon to be, signature line of J & E's Bored N' Saucy BBQ sauces.

As busy military parents, this saucy pair, saw an opportunity to turn their love of food and community into a business that gives back. Every bottle of J & E's Bored N' Saucy sales supports Wounded Warriors Canada, a foundation that assists Canada's ill and injured armed force members, veterans, first responders and their families. Their motto is "Get Sauced for a Cause".

The storefront is the place to go to grab your favorite bottle of Bored N' Saucy BBQ sauce, pick up a fresh and ready meal to take home or grab an oven to table prepared dish from their catering kitchen. See what all the "sauce" is about Saturday, April 13th at 11 am.


- 30 -

For further information, contact:

Jeremy Kozakevich or Elissa Rosene
613-627-4273 or 613-282-9303
borednsaucy@gmail.com