ESSO - New ownership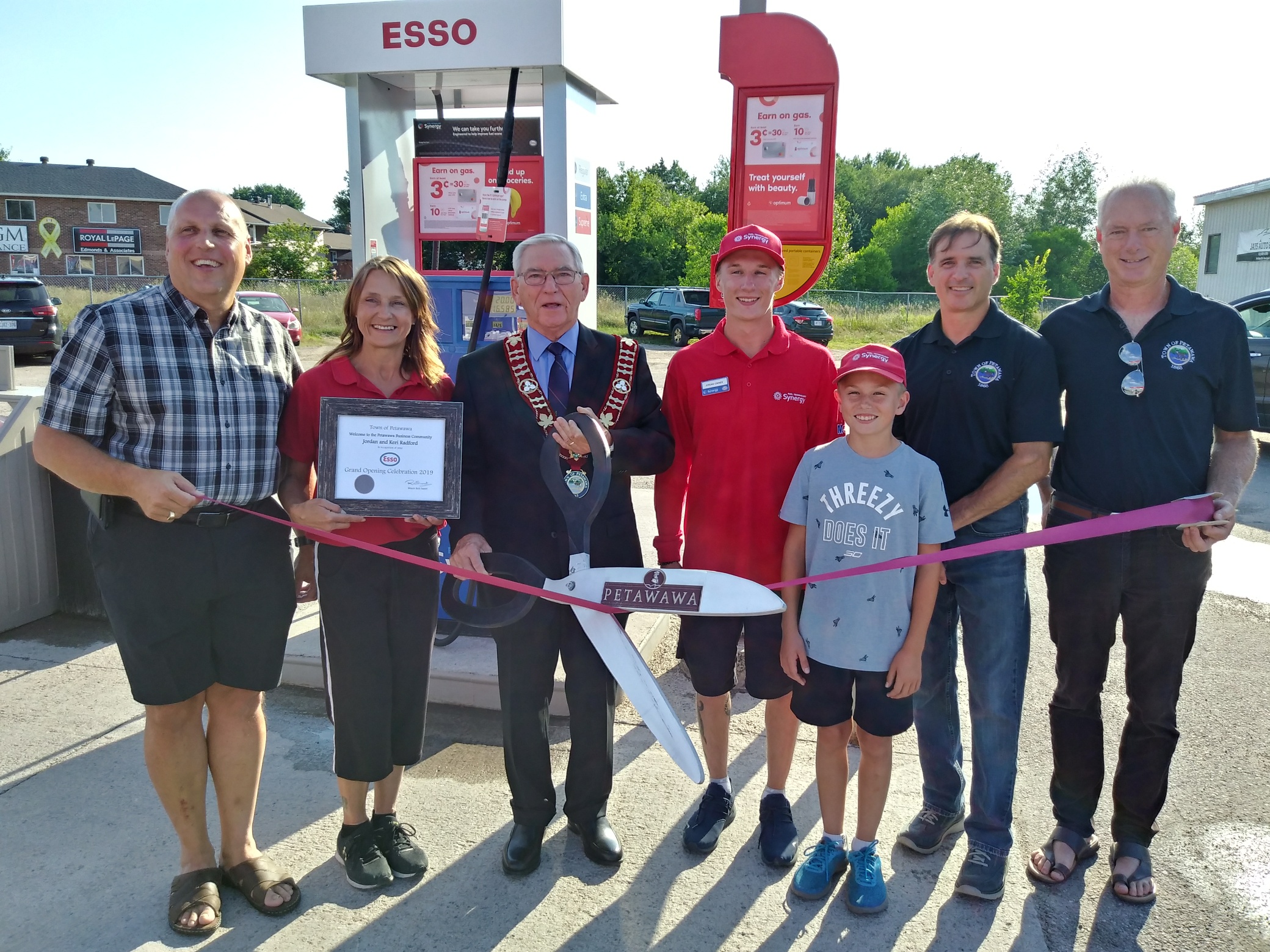 August 12, 2019 The celebration recognizing the new ownership for the ESSO at 3146 Petawawa Blvd. just happened. Thanks to Councillor Rutz, Keri Radford (owner), Mayor Sweet, Jordan Radford (owner), Kyle Radford, Deputy Mayor Gary Serviss and Councillor Carmody for attending this ceremony.
As part of the event, visitors to the ESSO gas bar were encouraged to enter a draw to win a $50 ESSO gas card. Mayor Sweet and Jordan Radford oversaw the draw of which many names were entered. Congratulations goes out to Brandon Dumouchelle!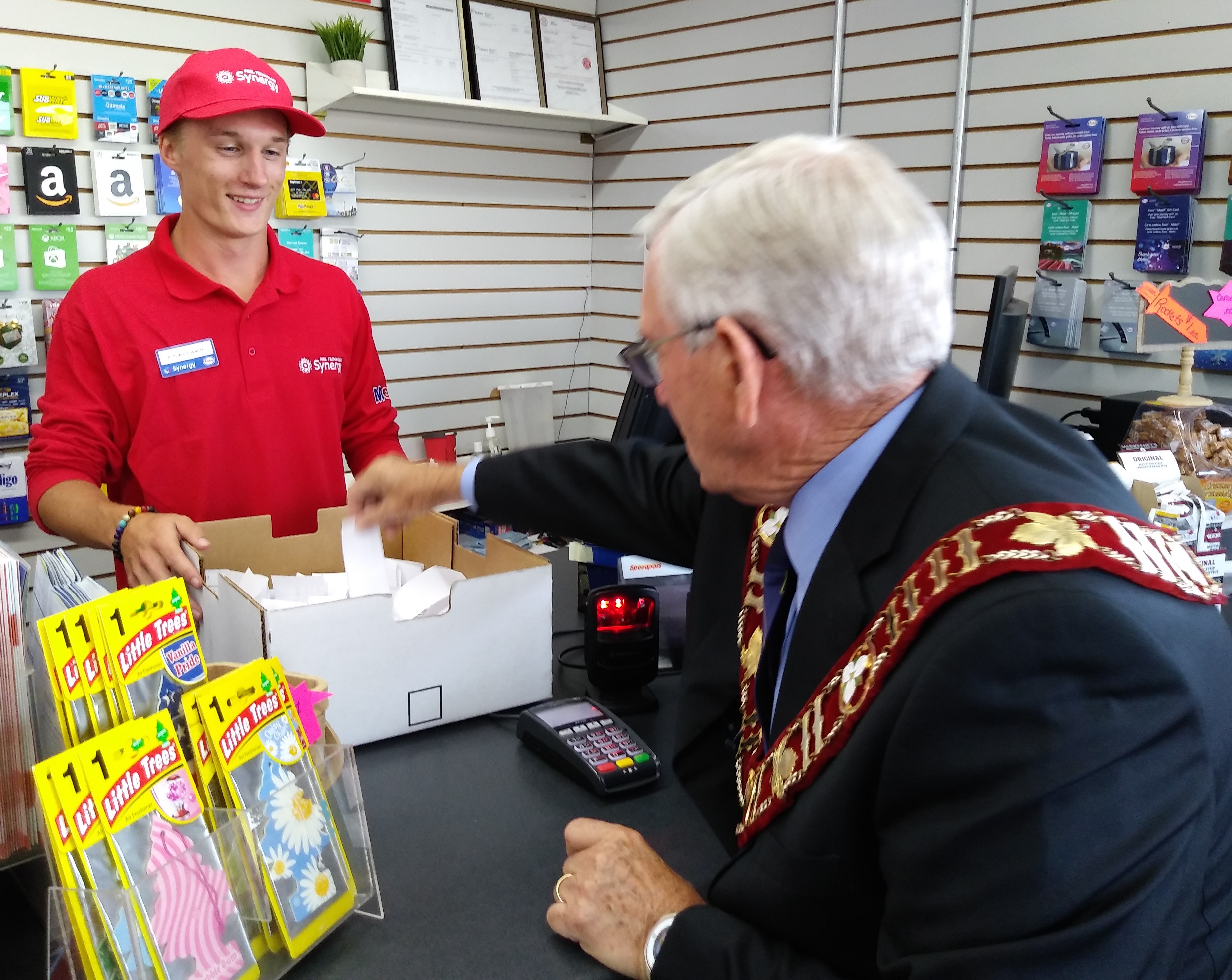 Petawawa, ON – For the past number of weeks, Keri and Jordan Radford, a mother-son duo and new owners of the ESSO Gas Bar at 3416 Petawawa Boulevard, have been working diligently to bring to life their vision for the only remaining full service gas station in Petawawa. They are now ready to celebrate and share with Petawawa residents their ideas to enhance, improve and provide that full customer service experience as stated on their marquee sign.
Jordan revealed that plans are underway to offer a host of traditional services at the gas bar, including tire pressure checks, window washing and fluid level checks and even incorporating a hand held pay system so that clients don't have to get out of their vehicles. For those who do want to obtain products from the convenience store, lottery and other sundry service options are being explored. "We want to provide a full service experience that exceeds customers' expectations," stated Radford.
Jordan Radford a graduate of the accelerated Algonquin College Business program, published author with an online e-book "What you need to become successful," a former fitness merchandise creator and personal trainer is the epitome of a young entrepreneur. Jordan has plans to eventually become the sole proprietor of the enterprise and expand his investment in the Petawawa community through some real estate ventures. "I want to continue to explore business options and opportunities that challenge me, allow me to thrive and leave a positive legacy." Keri Radford has supported and encouraged her son's entrepreneurial spirit and looks forward to the day when she will turn full ownership of the enterprise to Jordan.