A New Leaf Food Experience Now Open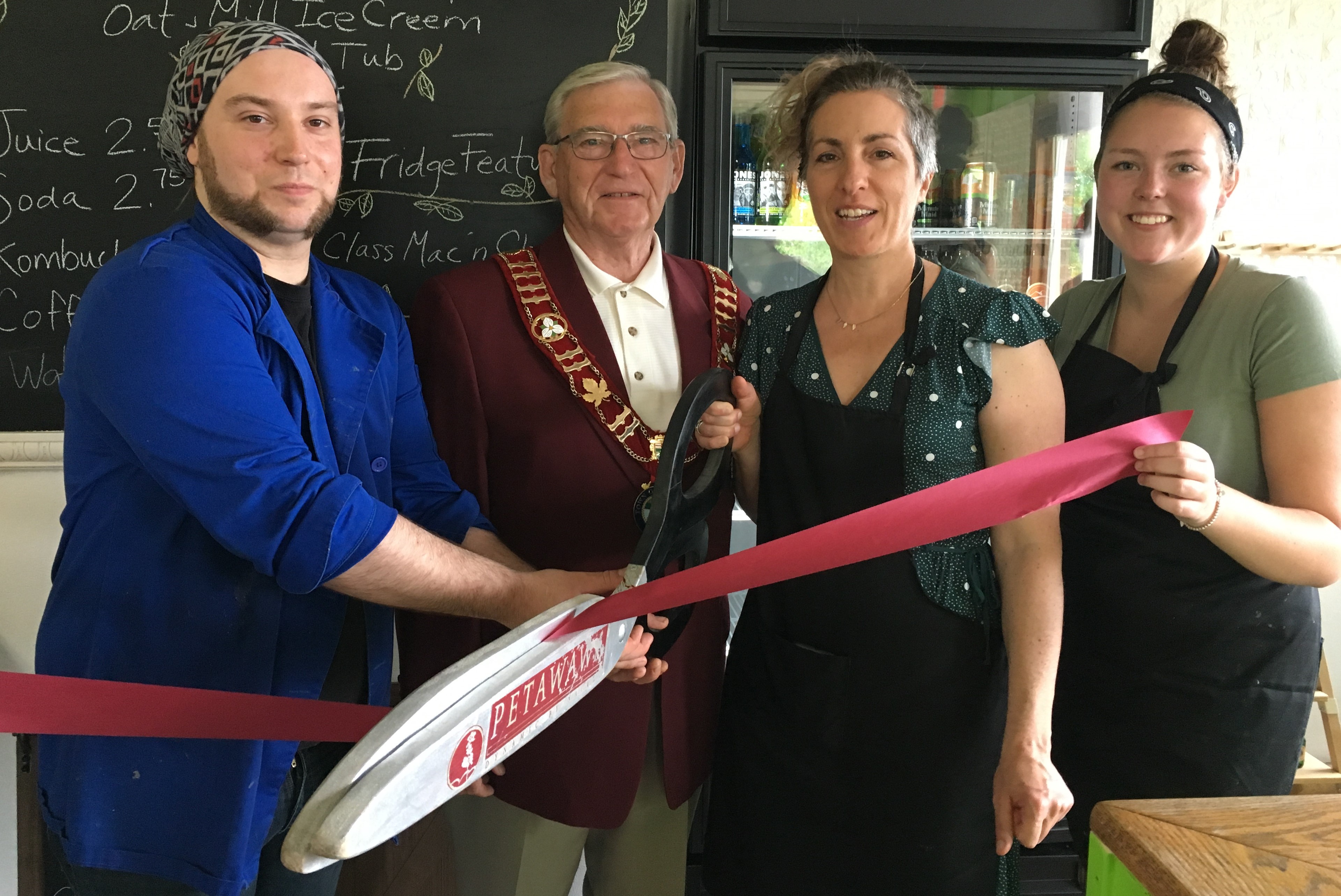 June 24, 2019 Petawawa, ON - Mayor Sweet officially welcomed A New Leaf Food Experience to the Petawawa Business community this evening. Mayor Sweet brought greetings and well wishes to this new and very unique food service. Customers have already been enjoying this food for the last few days while Chris and Trista were undertaking a soft launch. Customers can visit A New Leaf Food Experience Tuesday through Saturday from 11 am until 7 pm. Catering service is available and these two owners have some very creative and inventive food selections to choose from. Be sure to check them out!

June 19, 2019 Petawawa, ON – A new food lifestyle experience is now available in Petawawa, thanks to owners Chris Ellis and Trista Mandia. A New Leaf Food Experience is a plant based, no meat, no dairy, and no animal by-product garden to plate food initiative. All ingredients are fresh, sourced responsibly and locally as much as possible. "The restaurant is a core expansion of our own personal lifestyle and we are pleased to be setting a new benchmark by bringing this food standard to Petawawa", stated Chris.

Located at 1049 Victoria Street, A New Leaf Food Experience offers a core menu selection with weekly specials for drop in customers and a custom catering menu service for business socials or private functions. A sneak peek at the menu reveals a wide variety of food choice from rich and creamy pasta selections, to scrumptious zucchini chowder and French onion soup, roasted root curry, a hiker burger of hardy oats, seeds and black beans to a dessert variety sure to sate any sweet tooth.

Not only is the food healthy, vibrant and plant based, the packaging materials are as well; environmentally safe and bio-degradable. A true testament to a positive wholefood lifestyle.

Please join us on Monday, June 24th at 5:30 pm during the Grand Opening ribbon ceremony where A New Leaf Food Experience will be welcomed to the Petawawa Business Community.

- 30 –
For further information, contact:
Chris Ellis or Trista Mandia
613-506 LEAF (5323)
anewleaffoodexp@outlook.com