The Quality Inn & Suites Petawawa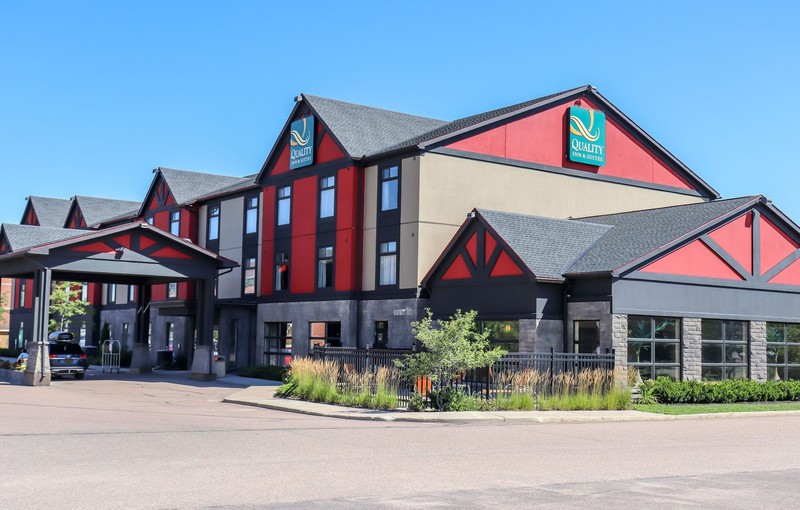 Address
3119-B Petawawa Blvd.
Petawawa, Ontario, Canada
K8H 1X9
Contact
Phone:
613-687-2855
Website
Facebook
A Platinum and Gold Hospitality Award winner, the Quality Inn & Suites® is one of the best hotels in Petawawa for visitors to Garrison Petawawa military base. With welcoming accommodations and a variety of convenient amenities, our hotel is a far cry from the barracks.
Our Petawawa hotel offers easy access to local attractions for leisure travellers, including Algonquin Provincial Park. The oldest provincial park in the country, Algonquin contains over 1,500 square kilometres of almost untouched wilderness and is a popular location for hiking, camping and canoeing.
Petawawa is also a popular destination for extreme sports enthusiasts with a variety of activities ranging from fishing, hiking, rock climbing, boating and more available in the region surrounding our Petawawa hotel.
Garrison Petawawa also has a variety of attractions for visitors, including the Petawawa Military Museum, which contains collections of artifacts from the many battalions and units that have called the base home. They also have an exhibit dedicated to the Silver Dart, Canada's first airplane, which was tested in Petawawa