Town Loop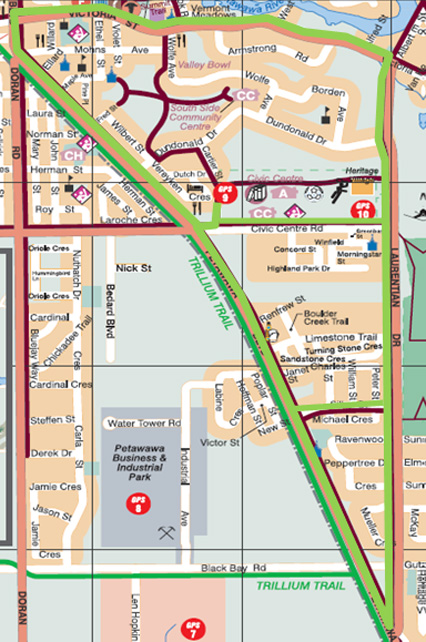 The Town Loop begins at the Petawawa Civic Centre. The main outer loop provides a level paved path that is cleared for four season use.

This loop can be divided into smaller sections to customize your walking routine. If your are beginning your walking regiment, you can start off using this loops smaller sections and as your comfort level and endurance increase you can lengthen your walking route.

The Town Loop also acts as a link to four of the other walking loops that can be found throughout Petawawa.

Distances:
Top Loop: 6.1 km
Middle Loop: 4 km
Bottom Loop: 3.51 km