Petawawa Terrace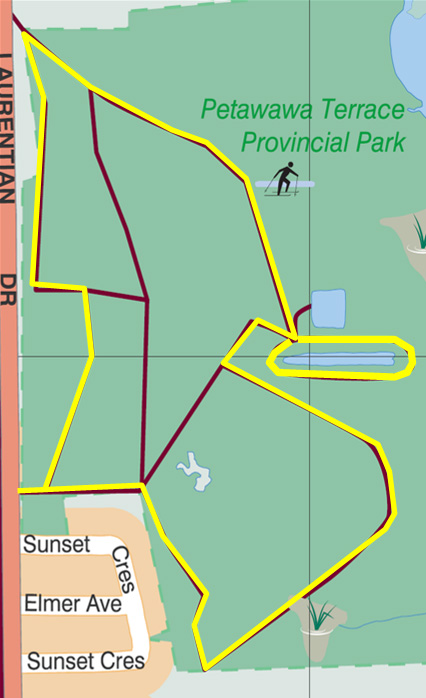 The Petawawa Terrace Provincial Park is a unique jewel located in the centre of Petawawa. With 215 hectares of green space the parks boasts various environments that include an abundance of vegetation and wildlife.

Located along Laurentian Drive there is ample parking located at the eastern entrance.

A children's public park is found at the head of the trail ( Fish Hatchery Park) including; play structures and a covered sun shelter which is a perfect spot to plan a picnic at the end of your walk.

There are various combinations you can create at the Terrace to perfect your ideal walking loop. The outer trail indicated here is 6 km in length and ventures through wetlands, swampy areas and woodlots. Take caution in early spring as some locations may be difficult to safely navigate.

Distance: 6 KM