Accommodations
The Town of Petawawa offers a variety of accommodation options to suit any need or preference.



Hotels and Motels

Quality Inn and Suites - This hotel is a multiple award winning hotel built along the commercial corridor within the Town of Petawawa. It is conveniently located within walking distance to a number of restaurant services and amenities including our Civic Centre Recreation Complex This hotel offers pool, breakfast and gym facilities. Friendly staff and clean rooms await your arrival at this gem.



Petawawa River Inn and Suites - This hotel is located at the entrance onto Garrison Petawawa located along the Petawawa River. This accommodation is connected to a series of services including a Country Style, Pronto Mart and Captain Sub just to name a few. Located in the commercial expanse of Town, this Inn is connected to many area walking trails and scenic amenities.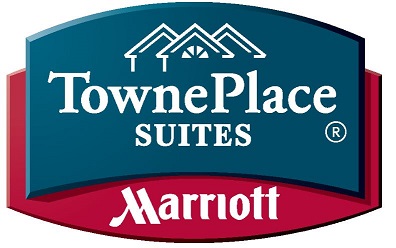 TownePlace Suites by Marriott - Under Construction - due to open FALL 2019. This 80 unit full service accommodation will feature gallery style kitchens for long term stay options. Pool, common rooms and lounge amenities will complete this new complex located in the heart of the community and within walking distance to the majority of area features including the Civic Centre Recreation Complex. This facility will be ideal for the long business or vacation stays to the area.









Time Travellers Motel - This motel, located along the Petawawa Boulevard, is just a short drive from downtown. Some rooms feature kitchenette amenities to accommodate family and long term stay options. The motel offers an outdoor pool in the summer.



Resorts and Camping Services

PineRidge Park Campground and Rustic Cabin Rentals. - This campground offers overnight camping services, rustic cabin rentals, RV sites (seasonally and weekly) and a host of amenities, including docking services, rentals, and pool. Located along the Ottawa River this resort is in the community a short ten minute drive into Town.








Algonquin Portage - This unique family run enterprise is located on Barron Canyon Road and is a great spot if you are spending anytime in Algonquin Park. For accommodations they offer a lodge with rooms and overnight tent options. The lodge has full service capabilities with a spacious common area great for small retreats or meetings. A convenience store with outfitting and rental services round out services offered by this provider, a twenty minute drive from Petawawa.







Accommodations outside of Petawawa

In order to find accommodations outside of Petawawa, a quick twenty minute drive, there are other providers with whom you may find space to suit your travel needs. This list is not exhaustive, but will showcase some of the larger area accomodations.

Best Western Pembroke Inn
Holiday Inn Express Pembroke
Clarion Hotel Pembroke
Comfort Inn Pembroke
Knight's Inn Pembroke
Grey Gables Pembroke