Tennis Courts

Th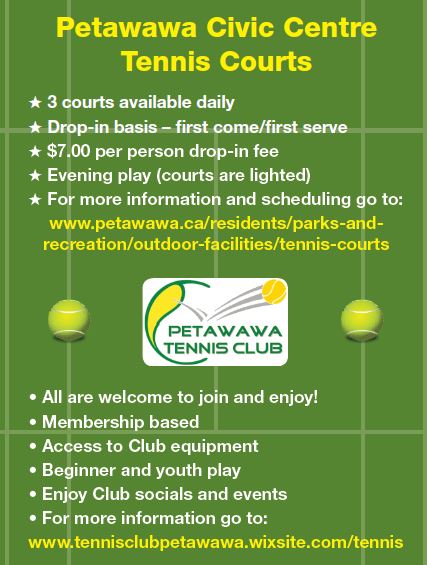 e Town of Petawawa has three (3) public use tennis courts located behind the Petawawa Civic Centre. Courts are used daily by the Petawawa Tennis Club and also available to the public on a drop-in basis.

Drop-in fees can be paid at the Community Services office (library entrance). Open from 8:00 a.m. - 4:30 p.m. Monday through Friday or at the Kinhut from 4:30 p.m. - 9:00 p.m. weeknights and daily on weekends.

Please visit the Tennis Club Petawawa website for schedules and programs.