Product Recall: Kidde Dual-Sensor Smoke Alarms
On March 21, 2018 Kidde, Health Canada and the United States Consumer Product Safety Commission jointly issued a recall of two models of Kidde dual-sensor (photoelectric and Ionization) smoke alarms: models P12010CA and P19010CA. The recalled smoke alarms were manufactured between September 10, 2016 and October 13, 2017.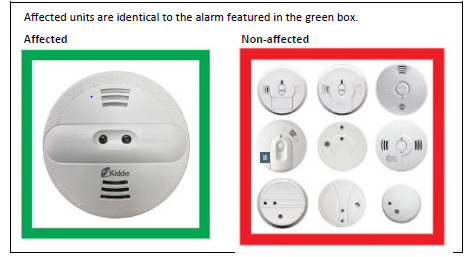 See attached communications for full details.